About the Book
Title:
Learning to Swear in America
Cover Story: Sparse and Simple
BFF Charm: Big Sister
Talky Talk: Research and Russian
Bonus Factors: Culture Shock, Child Prodigy, Reverse Ferris, Sarcastic Older Brother
Relationship Status: Just Friends
Cover Story: Sparse and Simple
Even though I don't find this to be out-of-this-world fantastic—it's missing a little je ne said quoi (or, more fittingly, ya ne znayu)—the censored countdown to the asteroid's impact is pretty brills.
This minimalist design also reminds me of the one for The Difference Between You and Me so much that I wondered why it took so long for this perfectly respectable cover trend to resurface. (I mean, Fancy Dresses and Big Faces we can't kill, but sure.) 
The Deal:
A massive asteroid is on a collision course with California, and NASA has gathered the world's top scientific minds to prevent impending disaster – incl. seventeen-year-old Russian physicist prodigy Yuri Strelnikov. He might be an expert in his field, but none of Yuri's ideas are taken seriously because his colleagues have all been studying physics since before he was even born.
Distracting Yuri from workplace frustration is his new friendship with Dovie, an average American teenager without the weight of the world on her shoulders. And the more time they spend together, the more Yuri finally understands what it's like to live a life worth saving.
BFF Charm: Big Sister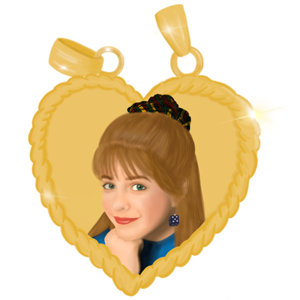 Yuri obviously has one part of his life figured out, but, socially and emotionally, I just want to protect him like a little baby bird! (A comparison any teenage boy would appreciate, I'm sure.) Growing up as a precocious genius didn't – and doesn't – win him many friends, but he just wants so badly to belong. As awkward and earnest as he is, though, he's also not completely naïve, and I'll gladly stop babying him as long as he hasn't gotten too cool to go to hockey games together.
Swoonworthy Scale: 3
At first glance, Dovie might seem to give reason to sound the Manic Pixie Dream Girl alarm, but there's depth beyond her signature glittery green eyeshadow. Despite the attraction between Yuri and Dovie, their connection doesn't really bring the swoon, but it's meaningful nonetheless.
Talky Talk: Research and Russian
A lot of research clearly went into this story, as evidenced by its meticulous details. The science behind it can be daunting—it is astrophysics, after all—but Kennedy doesn't make it too overwhelming to follow.
While Yuri is fluent in English, he's still much more comfortable in his first language. Consequently, Yuri's English syntax omits articles, which don't exist in Russian, giving his dialogue a distinct style. Although not as a punch line, but just in a not-everyone-is-a-Native-English-speaker sort of way. (Accents: they're not inherently shameful or bad!)
Bonus Factor: Culture Shock
Going from Moscow to Pasadena is a drastic enough change as it is – differences further punctuated by Yuri missing being able to communicate in his own language.
Bonus Factor: Child Prodigy
Because of his young age, Yuri's constantly being undermined and overlooked by his new coworkers. Intelligence often goes hand in hand with arrogance, although there's plenty to go around for everybody, incl. Yuri himself.
Bonus Factor: Reverse Ferris
Playing hooky from work, Yuri tags along with Dovie at her high school for a day. Which probably doesn't sound like a bonus anything, to go back to high school, but Yuri isn't one to be a silent observer.
Bonus Factor: Sarcastic Older Brother
Dovie's hippie parents mean well, while her older brother, Lennon, is never without inappropriate commentary. (Or a book hook-up, since he works at the library!) Like Roland from Saved!, Lennon's defining trait is his sarcasm – and not the wheelchair that he uses.
Relationship Status: Just Friends
I try to start every book relationship without the burden of expectation. But sometimes one comes along that sounds so perfect for me that I can't help wondering, "What if this is THE ONE?" (To join my faves shelf, I mean. I could never be book monogamous.) This book is a nerdy and amusing diversion, but we aren't destined to be together until earthbound asteroid does us part.
FTC Full Disclosure: I received my free review copy from Bloomsbury. This review was originally posted on Kirkus Reviews in exchange for monetary compensation, which did not affect or influence my opinions. Learning to Swear in America is available now.