About the Book
Title:
Withering Tights (Misadventures of Tallulah Casey #1)
Cover Story: Adorbs.
BFF Charm: Heck Yes!
Talky Talk: Classic Louise Rennison
Bonus Factors: Yorkshire, Performance Art School
Relationship Status: If We Got Married, Would It Make Family Reunions Awkward?
Cover Story: Adorbs
When I saw this book across the floor from me at the bookstore, I immediately put it in my giant To Buy pile, before I read the inside flap or even noticed that it was a Louise Rennison book. I was that drawn to it! Look at those tights! And it has an owl! I'm terrified of birds and, like anything I fear, I must therefore hate them, but owls very nearly get an exception from me. Because they look so cute and fluffy! And I want to dress like them!
Typically, I like the British covers of books more than the American ones, but in this instance, I think HarperCollins got it just right.
The Deal:
My best buddy Georgia Nicolson's cousin Tallulah has just arrived in a tiny village in Yorkshire, prepared to spend the next six weeks embracing her inner artist at Dother Hall, a boarding school for performing art students. Even though the idea of spending time at a school where teachers ask you to interpret your feelings through dramatic performances sounds like my version of hell, Tallullah's so glad she decided to do this summer program instead of hanging out with her bizarre family. The only problem is, well, she's not really good at anything. She can't act, she can't sing, and her comedy version of Irish dancing leaves a bit to be desired.
Will Tallullah's talents – or lack thereof- be enough to earn her a spot as a permanent student at Dother Hall? She sure hopes so, because she doesn't want to leave all of her new friends . . . or any of the hot boys in town.
BFF Charm: Heck Yes!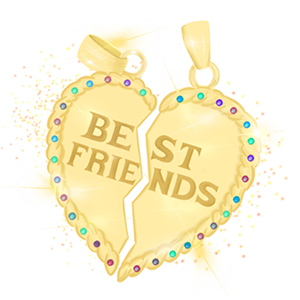 I wasn't too concerned about hitting it off with Tallullah, since I love her Cousin Georgia so much. And Louise Rennison doesn't disappoint- Tallullah is completely bonkers, always finds herself in embarrassing situations (like rubbing her corkers with sock-covered hands to promote growth) and is adorably awkward and out of place. In fact, I sort of wish Tallullah would adopt me as a little sister, even though she's only 14, just so I can go on adventures with her!
Swoonworthy Scale: 3
This is the first book in a new series, so while there's certainly a lot of longing after boys, and even a bit of mild snogging, we don't really get to know Tallullah's crushes as much more than ephemeral objects of her second-base desire. So the three objects of affection are being awarded one point each, as a sort of down payment for future swooniness. I personally hope that Alex, the hot son of the local pub landlord, wins out in the end, though teen rock star (well, he thinks so) Cain is so ridiculously hilarious and self-absorbed that I can't wait to get to know him further. How can you really hate a guy who wrote a song called "Girlfriend In the River, I Know, I Know it's Serious" after one of his many girlfriends, despondent, threw herself into the local river. Of course, the river was only two inches deep at the time, so really she just got very wet.
Talky Talk: Classic Louise Rennison
There are some authors whose voice and tone do not vary from book to book. Now, some people don't like this – and I get that. I mean, there's a reason that I don't read Nicholas Sparks' books. Well, actually there are lots of reasons, but I digress.
But when there is an author who you love, who makes you laugh time and again, you can't be anything but happy that they don't vary their writing style too much. This book is just as hilarious, ridiculous and unpredictable as the Georgia Nicolson series, with an added bonus of lots of (loving) mocking of Wuthering Heights and the Brontes in general, as well as lots of jokes that will amuse an Anglophile:
The volume downstairs in the pub got louder, as did the singing.


I said, "What is that song they are singing? Is it an old Yorkshire ditty, you know, like that 'On Ilkley Moor Bar T'at'?"


Ruby said, "Nah, it's a football song. It goes 'We hate Chelsea, we hate Chelsea, we are the Chelsea haters.'"
and:
Mrs Rochester was Mr Rochester's secret wife in Jane Eyre that he kept in a cupboard upstairs. She was mad as a snake and would only wear her nightie.


In the end it all finished happily because she set fire to the house, went up on the roof for a bit of a dance about, and tripped over her nightie and fell to her death.


Leaving Mr Rochester blind.


This is one of Em, Chazza and Anne's more comic novels.
Bonus Factor: Yorkshire
I've never made it to Yorkshire in my many travels to the UK, which obviously means that my British loved ones (of which there are many) actually HATE me. It has old walls sacked by the Romans and various bands of indie persuasion! COME ON, PEOPLE!
Bonus Factor: Performance Art School
As already specified, the idea of going to a school where I would be expected to have some sort of talent at something is horrifying. This is why math and science are so comforting. No talents required!
But! A friend of mine went to the High School for the Performing and Visual Arts! (exclamation mark mandatory) and his classmate was BEYONCE. So.
Relationship Status: If We Got Married, Would It Make Family Reunions Awkward?
So, listen, book. Let's not beat around the bush here. I used to date your older cousin. In fact, things got kiiiinda serious between us. There may have been a few promises passed between us, promises full of fidelity, true love, and growing old together.
But, look! That was before you were around! And while I'm not yet ready to totally give up on your older cousin, I definitely want to take you out more! A LOT MORE! I can't wait for our next date, in fact! So I hope you'll let me date you full-time for a while, with an option for future wedded bliss.
I just hope it doesn't make the family reunions awkward, particularly since your family is so, well, UNSANE.
FTC Full Disclosure: I received neither money nor cocktails for writing this review (dammit!). Withering Tights is available now.