About the Book
Title:
Letting Go of Gravity
Cover Story: Put a Bird On It
BFF Charm: Yay
Talky Talk: School of Sarah Dessen
Bonus Factor: Mysterious Loner Dude
Relationship Status: Just My Type
Cover Story: Put a Bird On It
This cover is okay. Pretty good. Not bad at all. Parker gets the nickname "Bird" at one point in the book, plus there's the whole theme of, well, letting go of gravity. So, like, I get it. But there's also a great plotline about street art and murals that would've been, IMHO, more appropriate and much cooler and more original for this cover.
The Deal:
Parker has just graduated as valedictorian and she's about to spend her summer in a highly competitive internship at the children's hospital before going off to study pre-med at Harvard. She's wanted to be a pediatric oncologist since she was a kid—since her twin brother, Charlie, was diagnosed with leukemia the first time and Parker wasn't. Parker has always been the careful twin, the responsible twin, the twin her parents didn't have to worry about. She's always carried around the guilt of being the healthy twin. But now that Charlie's leukemia has gone into remission again, Parker should be able to breathe a sigh of relief, right? She just can't seem to shake the unsettling feeling she's had since receiving her Harvard acceptance letter.
When Parker's life collides with a girl named Ruby and a mysterious street artist named Finn, she suddenly starts to wonder if the life she's always had planned out is the right one for her.
BFF Charm: Yay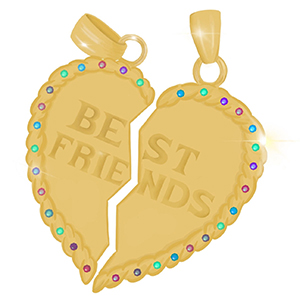 Not going to lie: Parker reminded me of my high school self to an uncomfortable degree. She's burdened by the guilt of being healthy while her brother has had leukemia twice, and she has decided to dedicate every moment of her life to becoming the world's greatest pediatric oncologist to make up for it. She's deathly afraid of disappointing her parents or straying from the path she's chosen for herself. She's anxious to the point of developing an eyelid twitch. She's a bit of a narc. I was all of these things. And while being a tad uptight may not sound worthy of a BFF Charm, I know from experience that all of this comes from a place of caring too much about other people and not wanting to burden anyone else with your own failures and problems.
Swoonworthy Scale: 8
From the moment Parker sees Finn Casper behind the counter at Float, you KNOW something big is going on between them. You can feel it practically vibrating off the pages. Okay, sure, maybe they haven't seen each other since first grade, but that only adds to the excitement. Parker and Finn were childhood besties before Finn mysteriously disappeared from school (and Parker's life) one day. But now that they've reconnected, that history gives them a very loaded, very swoony starting place for a new friendship that only gets swoonier as they spend more time together.
Talky Talk: School of Sarah Dessen
I loved Meg Leder's first book, The Museum of Heartbreak, and really expected this book to be similar to it, so I was surprised by the difference in tone when I was reading Letting Go of Gravity. I don't mean this as a bad thing! While The Museum of Heartbreak was light and funny and sweet and awkward, Letting Go of Gravity had a bit more, well, gravitas. Parker reminded me a lot of one of Sarah Dessen's heroines—a smart, thoughtful, anxious girl struggling to cope with some heavy stuff, and finding relief from everyday life with a new group of eye-opening friends and co-workers.
Bonus Factor: Mysterious Loner Dude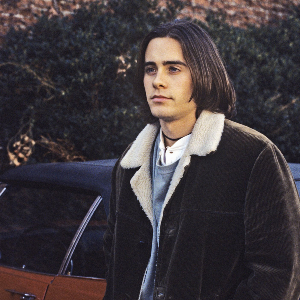 Finn has all the makings of a classic MLD. Hobbies of questionable safety and ethics, a less-than-desirable home life that can make him prickly and secretive, a collection of metal t-shirts and hair that's pulled back into a messy-in-a-good-way ponytail, and maybe, most importantly, a heart of gold and grin that'll make you *feel* things.
Relationship Status: Just My Type
I really, truly fell in love with this book. The amount of heart and emotion surprised me in a good way, while still offering up the sweetness and swoon I expect from a Meg Leder book.
FTC Full Disclosure: This review was originally posted on Kirkus Reviews in exchange for monetary compensation, which did not affect or influence my opinions. Letting Go of Gravity is available now.