About the Book
Title:
Lies We Tell Ourselves
Cover Story: Will You Sign My Yearbook?
BFF Charm: Yay/Maybe
Talky Talk: She Said/She Said(/She Said)
Bonus Factor: Two Lies and a Truth
Relationship Status: Talking You Up to All My Friends
Cover Story: Will You Sign My Yearbook?
This cover is exactly what a cover should be: arresting and unique, but easy to interpret. The idea of the yearbook page highlights the centrality of the high school experience to the book, while the specifics—B&W 1950s portraits, sea of white with one (red-circled) black face—give any potential reader crucial clues to the shape of the story. The painted bars half obscuring the portraits are simultaneously forbidding (like prison bars) and hopeful (such a sunny yellow!), a contradiction that mirrors the contradicting narratives both main characters tell themselves throughout the book.
Beyond the ace visual design, the hardcover jacket benefits from some really cool textures: the main image is glossy, while the bars are slightly raised and that fine sandpapery texture of my favorite type of paperback. The words are embossed, so raised above the bars even further. And under the dust cover? The book is the same bright yellow as the bars—very fun to spy on your reading table.
The Deal:
Sarah Dunbar is one of the first ten black students to be admitted to the historically white Jefferson High School in 1959 Davisburg, VA. She and her family have moved from Chicago specifically to be a part of this aspect of the Civil Rights movement, and Sarah is as committed to the cause as she is terrified for her and her sister's safety. The top in her class at the all-black high school across town, college-bound Sarah is enrolled in remedial classes at Jefferson, barred from participating in extra-curriculars, and verbally and physically assaulted every single day.
Linda Hairston, Queen Bee at Jefferson, is the daughter of a newspaperman vocally opposed to integration who is well-respected by the entire town. From the first day Sarah and the other nine black students set foot inside the building, Linda sets out to speak her mind about the wrongness of them being there at all.
Things come to a head when the two girls are forced to work together on a French project. However, it is not only Linda's deeply-held prejudices that are forced out into the open, but the secret truths both girls harbor about their hearts' desires.
BFF Charm: Yay/Maybe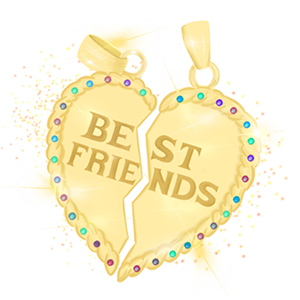 Sarah Dunbar is one tough mutha, willing to stand up not only for her sister and her friends, but for the entire Civil Rights movement and, eventually, for her own personal truth—even when doing so comes at great personal peril. She even stands up for Judy, the only white girl not to actively harrass her on her first day at Jefferson, when all reason says to just keep her head down. If you ever need someone to stand up for YOU, Sarah, call on me!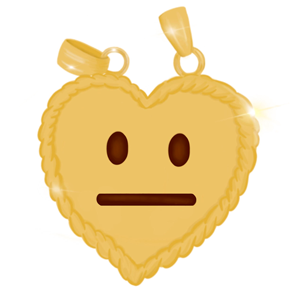 Linda is another story. She has a fairly toxic attitude toward integration specifically and black people generally throughout the book, but as Sarah rightly identifies early on, this attitude is more a product of upbringing (both by her time and by her abusive journo father) than of Linda's true nature. I'm not nearly as patient as Sarah, and don't think I would have the time or interest to help Linda achieve her much-needed character growth. Still, Linda does eventually find the strength to overcome her greatest personal and external oppressions, and that deserves props.
Swoonworthy Scale: 4?
This is a story not so much of romance as of figuring out your own "object of swoonage" truth, and while there are several moments of heartfluttery closeness between Sarah and Linda (and a thousand times more tortured daydreaming in between those moments), the culture of both the time and the setting make holding hands the meager apogee of possible swoon. This should not be read as a shortcoming: it is just one more aspect that makes this story ring so true.
Talky Talk: She Said/She Said(/She Said)
The story of Davisburg's first integrated school year—and of the romance that blooms between Sarah and Linda because of it—is told from both girls' perspectives. Talley doesn't switch POV in a strict pattern like in many contemporary he said/she said YA titles, but instead lets the action dictate whose first-hand experience will be more compelling—even if that means distancing the reader from the main actor in pivotal moments to see the POV of the REactor.
One of the best uses of this device comes in the Epilogue, when it is through RUTH'S eyes we see what choice Linda and Sarah ultimately make. The details of how each girls' story ends are interesting, but the context that Ruth's perspective gives them adds another layer to our understanding that would have otherwise been lost with a simple "and this is what I'm going to do" first-person account.
Bonus Factor: Two Lies and a Truth
In addition to shifting points of view to best serve the story, Talley also employs a really cool chapter heading device, labeling them by the dominant Lie the character is telling herself (or Truth she is realizing) in each chapter. Some Lies even occur for each girl separately, which is doubly cool.
Bonus-bonus: Incredibly thorough research (see Author's Note), which leads to both too-real scary situations and no-punches-pulled racist language. It's NOT PRETTY. But it a hundred percent gets the point across. Well done.
Relationship Status: Talking You Up to All My Friends
Book, you are the real deal. I don't need to date you—I need to tell all my friends about how great you are, and get you to be their friend, too.
FTC Full Disclosure: I purchased my review copy. I received neither money nor cocktails for writing this review (bummer). Lies We Tell Ourselves is available now.
---
About the Contributor:
Alexis Gunderson is a TV critic and audiobibliophile. A Wyoming expat, she now lives in Maryland, where she runs the DC chapter of the FYA Book Club. She can be found talking about Teen TV on Twitter, and her longform criticism can be found on Authory.