About the Book
Title:
Hourglass (Evernight #3)
BFF Charm: Yay!
Talky Talk: Craftier-er
Bonus Factors: Teenage Runaways, Even More Crazy Plot Twists!
Relationship Status: I'm Just Waiting For This Book To Pop The Question
The Deal:
In this third installment of Claudia Gray's Evernight series, we find our heroes, Bianca and Lucas, on the run from the vampires of Evernight Academy with Black Cross, the group of vampire hunters run by Lucas's mom and step-dad. Of course, no one in Black Cross knows of Bianca's mystical heritage, and she struggles to keep it that way.
When her friend Balthazar is captured by the vampire hunters, Bianca and Lucas are forced to make a choice that sends them on the run again- this time from Black Cross.
Meanwhile, Bianca isn't feeling so well…
BFF Charm: Yay!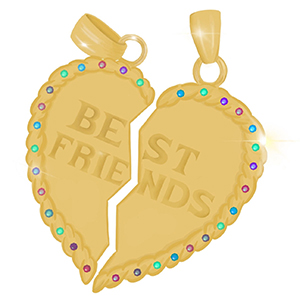 I know I've been singing Bianca's praises for a while now, but I'm not going to stop! Given all that she's been through, you would understand if the girl got a little whiny and threw herself a pity party, but my Bianca just keeps trudging forward! Even, when at times, I got a little frustrated with her, (just TELL Lucas what's going on with you, already!) I got why she didn't. Everybody loves to torture their heroine, and my heart breaks for Bianca in this book.
Plus, not only does Bianca still get my charm, but Lucas continues to amaze me, and Balthazar still gets his own team shirt. Bianca's 'friend' Raquel develops in her own right, and we get more face time with Vic and Ranulf! Yays all around!
Swoonworthy Scale: 8
Ms. Gray delivers the swoon in this installment. They, you know… (or, considering the first two books, do you?) Finally! The love between Bianca and Lucas is very realistic and sweet. They struggle through very real situations for a fantasy novel, and I found it refreshing. The strings of your heart will be tugged.
Talky Talk: Craftier-er
Dear Claudia Gray,
I heart you. If I ever do get to shake your hand, I promise I'll try not to go all swimfan on you, just don't mind if I squeal a bit.
Seriously, folks. I love me some teenage vampire books, but this lady is in a league of her own. She wins the award of being my writer crush. She's like, the Suzanne Collins of vampire novels. Yeah. I said it.
My knickers are in a bunch waiting for the next book, which is STILL BEING WRITTEN!!!! Ms. Gray, what are you doing to me? You end the book like THAT, and I have to wait???
Bonus Factor: Teenage Runaways
When Bianca and Lucas have to flee Black Cross, and then try to make it on their own, the challenges they face (trying to get jobs so they can eat, finding a place to stay) are stomach flippingly real. I wanted them to find a supernatural fix and be rich and live happily ever after, but Claudia Gray kept it grounded in reality. You know, as much as you can when you're dealing with vampires and wraiths.
Bonus Factor: Even More Crazy Plot Twists!
Ms. Gray has already proven her talent with the proverbial plot twist, but she takes it to another level of loop-de-loops in Hourglass. I'm sitting here, right now, looking at the twisted knife protruding from my belly.
Relationship Status: I'm Just Waiting For This Book To Pop The Question
Yeah, I know. It's a big deal. But this book and I have made it through the fire swamp, and we're almost out of college, so unless this book does something majorly bad in the next installment, I've made up my mind to say 'yes'.
FTC Full Disclosure: I received my free review copy from HarperTeen. I received neither money nor cocktails for writing this review (dammit!). Hourglass is available now.