Cover Story: Montell Jordan
BFF Charm: Heck Yes!
Talky Talk: Now and (Sometimes) Then
Bonus Factors: Blended Family, Judaism, Los Angeles
Relationship Status: Hopelessly Devoted to You
Cover Story: Montell Jordan
This one sneaked up on me, because I fall a little more in love with the cover the more I look at it. The details are perf, as is the pop of color. A classy AF addition to any shelf!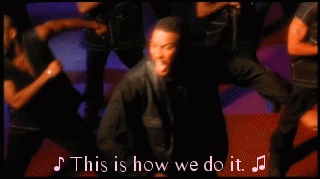 The Deal:
After a year away at boarding school in Massachusetts, Suzette has returned home to Los Angeles for the summer. A lot has changed in that time – herself included – but nothing has Suzette as nervous as being reunited with her stepbrother, Lionel. Even though they've been best friends from the day their two families became one, Suzette hasn't been around much since Lionel was diagnosed with bipolar. Wanting to be supportive of her brother, Suzette soon finds herself facing the difficult choice of compromising his trust or his well-being – all while trying to reconcile different aspects of her own identity and sexuality.
BFF Charm: Heck Yes!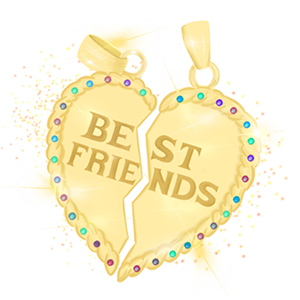 Separate or together, I love both Little and Lion, so Suzette would obvi get a BFF charm. (Yes, those are the siblings' nicknames for each other. THE CUTEST.) I felt her pain over past regrets, and I cheered her on as she came to terms with the many facets of her wonderful identity. Admittedly, I had my concerns about a few of her choices, but I also completely understood the impossible dilemma that she faced. And in those situations, all you can really do is just be there for your BFF, you know? Well, HERE I AM, SUZ.
Swoonworthy Scale: 8
Look, fewer things make me Fred Savage a book faster than complex romance geometry ("Is this a love polygon book?"), so trust me when I say that Little & Lion manages the rare feat of pulling it off – and with a sexually active YA heroine.
Suzette just got out of a secret relationship with boarding school roommate, Iris, which ended poorly. But before she can figure out if she likes girls or only that one girl, her growing attractions to both lifelong friend, Emil, and new acquaintance, Rafaela, introduce bisexuality into the equation. Oh, and Suzette's not the only one crushing on Rafaela, because Lionel's smitten with her too.
Like I said: COMPLEX. But also compelling and swoon-inducing and S-T-E-A-M-Y.
Talky Talk: Now and (Sometimes) Then
Whether it's the story unfolding in present day or the occasional flashback filling in the gaps, Brandy Colbert imbues her writing with plenty of love and warmth. Rooted in realism, this book boasts a large diverse cast with diversity organically informing the characters' identities, as well as their relationships with each other. And not always in a positive way; there's a scene in which an acquaintance makes a casually racist comment. But it also results in a spectacular fistpump-worthy moment when Suzette and Emil call them out. (Like, memorize-the-comeback, frame-the-passage spectacular.)
Bonus Factor: Blended Family
Suzette's mom, Nadine, and Lionel's dad, Saul, have been together for most of the kids' lives, with the four of them forming a close-knit and interracial family. (Suzette and Nadine are Black, while Lionel and Saul are white.) Regardless of how they came to be or how they're seen in the eyes of the law (or nosy strangers), all that matters is they are first and foremost a family.
Bonus Factor: Judaism
The Nussbaum-Mitchells are Reform Jews, although Suzette hasn't exactly disclosed that to anyone at her boarding school. Intersectionality is still a little too mind-blowing for some, and it's unfortunate that Suzette feels like she has to hide such an important part of her life as a consequence.
Bonus Factor: Los Angeles
My favorite settings are ones that the author clearly loves, as is the case with Brandy Colbert as the literary tour guide for L.A. (BRB, inviting myself to summertime cemetery movies.)
Relationship Status: Hopelessly Devoted to You
I'll be honest, Book: when I first read your blurb, I thought you had a lot of good qualities, but I was skeptical of us hitting it off. I'm glad I kept an open mind anyway, because I've fallen for you, and I've fallen HARD. I don't want to say goodbye to you or your amazing characters, but I'll take small solace in always having you within reach for a reread. (Damn right, it's already moved in with me.)
FTC Full Disclosure: I received my free review copy from Little, Brown. This review was originally posted on Kirkus Reviews in exchange for monetary compensation, which did not affect or influence my opinions. Little & Lion is available now.
Shop Our Little & Lion Themed Merch