Cover Story: Out of This World
BFF Charm: Let Me Love You x 2
Talky Talk: She Says, She Says
Bonus Factors: Sisters, Science
Factors: Addiction, Grief
Relationship Status: LYLAS
Content Warning: This book deals with depression and opiate addiction, as well as suicidal thoughts and attempts. There is also a mention of a possible non-consensual sexual encounter.
Cover Story: Out of This World
Unexpected illustrated cover, since Heather Demetrios hasn't had one since her very first book, which was in a much different style. But Chung-Yun Yoo's artwork is GLORIOUS. Hannah and Mae are front and centre, as they should be, and I love how Hannah's dark hair doubles as the galaxy sky. (That doesn't feel like the right term, but I'm not an aspiring astronaut like Mae.)
The Deal:
The Winters sisters are as different as can be: science-y and studious Mae, and directionless and distant Hannah. But when a family tragedy uproots them from Los Angeles to Boston, all they basically have is each other — and the growing secrecy and separation between them.
BFF Charm: Let Me Love You x 2
OOF, these poor girls. Not only does my heart break for them for what happens to their parents, but then it keeps breaking and breaking for everything else. (My hardest cries actually had nothing to do with that inciting incident, and I am notably Not A Crier.)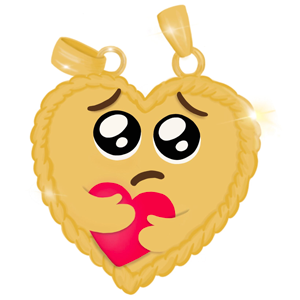 My propensity for SHOUTING IN CAPS is incredibly on point for once, as it's a behaviour also exhibited by Mae. She's rational and stoic to the point of emotional constipation, and she has a fixer mentality even when confronted with a current reality that cannot be fixed. She can't help it that her love language is providing solutions! (Or, in Mae speak, working the problem.) (I find her so relatable that I honestly could not be more called out unless her chapters were taken directly from my own journal.)
But Mae also has deep-rooted fears of being unlovable and left behind by everybody she loves. As a fellow science nerd, I'd like to remind Mae that correlation does not imply causation! She is, of course, so worthy of love. And nothing proves that more than her love for her sister. Mae has the thankless role of being her sister's keeper, which means her heart's in the right place even if her actions are not. To be fair, she has to look after her sister while also being a grieving 17-year-old girl herself. It's a lot! Maybe even TOO MUCH!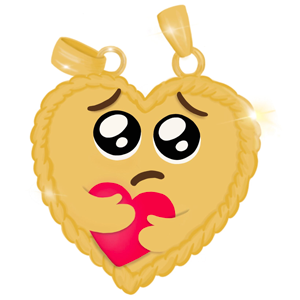 Sigh, poor Hannah. All she truly wants in life is to be happy, but everything is… off. When we meet her, Hannah as a tarot-loving free spirit who turns every room into a dance floor is already a distant memory. Present-day Hannah thinks her existence is a constant disappointment; she never feels like she's never enough. She calls herself an open wound, which is an unfortunately apt comparison: she's hurting and she's not healing. She's lashing out at everyone, inflicting as much pain as she's feeling. ('Hurt people hurt people' would be my clichéd phrase for her.) Most tragic of all, this is only scratching the surface of Hannah's depression. Her story might seem heavy — and it is — but trust me, you can carry it.
Swoonworthy Scale: 7
Hannah's longtime boyfriend Micah adores her, but that pull of first love might not be enough to keep them together — and that was even before they lived on opposite ends of the country. And before she met Drew, who accepts both her dark and light sides — naturally, since he looks like a bad boy vampire. However, Drew is also sooooort of, maybe, OK actually Hannah's drug dealer, WHOOPS. It's definitely not a great meet cute, but I was eventually able to overcome my deep skepticism of this dubious origin. (Believe me, I was VERY VERY SKEPTICAL.)
Ben, on the other hand, is a geophysics nerd who looks like he walked right out of Bleach aka Mae's favourite manga aka SHE HAS NO CHANCE against his charms and also absolutely NO CHILL. Total nerd bliss — if Mae wasn't so afraid of letting someone get close to her, anyway.
Talky Talk: She Says, She Says
The narration switches between Mae and Hannah, with a few detours interspersed throughout. Mae's inner dialogue treads a very fine line with how science-y it is, but there's a genuine sense of how she lives and breathes all things astronautics without being too complicated for someone without that background to understand. Mae's chapters also tend to have more levity than Hannah's, which are full of fury and despair; there's definitely no confusion between the sisters' distinct voices.
Hannah's chapters are often preceded by her acorns: "They're more like secrets I whisper to the whole world." She leaves messages wherever she goes and whenever she has an inspiration — on elevators, benches, food wrappers, anything — which offer concise and unfiltered insight into her state of mind. The book also includes occasional excerpts from their dad's work, which is pretty much philosophy disguised as theoretical physics (although he probably would have argued that the two are intertwined).
Bonus Factor: Sisters
The sisterly dynamic is a little uncommon in that Mae and Hannah are the same age without being twins. (Mae was adopted; Hannah was not.) Both feel like the other hogs up all the attention in the family: Mae, for being a brainiac genius; and Hannah, for needing to be handled delicately. While Mae worries that she'll never truly belong in the family due to her lack of blood relation, Hannah has the same concern of ostracization because she feels like a perpetual screw-up. Their insecurities seem contradictory but actually make perfect sense because of how easy Demetrios makes it to empathize with both girls.
Bonus Factor: Science
Mae's made it her life's mission to become an astronaut, and the next step is getting into a naval military academy for the aviation experience that NASA looks for. She also gravitates towards fellow science-y types, like her dad who was a big name theoretical physicist, her cousin Nate who's studying astronautical engineering at MIT, and, of course, Nate's roommate and future geophysicist Ben.
Factor: Addiction
Hannah started using opiates long before this traumatic time in her life, and the current circumstances have not helped her maintain her sobriety. That's the thing about recovery: it's an active choice that you have to make, and you have to constantly keep making it. Some days are easier than others, and some days are really fucking hard.
Factor: Grief
Living with grief and trauma is unfortunately all too relatable these days. Mourning can be a complicated process, especially if you have trouble reconciling memories with the imperfect truth of who someone really was. Maybe you find solace in the simplest of things, like Mae and Hannah do with their mother's tradition of making soup. Or maybe you take up meditating like Mae to let go of everything that's beyond your control. We can't change the past, but we can try to be the best version of ourselves in honour of everything in the universe that conspired together to make us just as we are at this exact moment. (This would probably be much more uplifting if there wasn't an ongoing global pandemic.)
Relationship Status: LYLAS
Yes, I'm the ridiculous person who can look forward to a book for months and yet still end up massively late for our date. But fortunately, when you love someone like family, they'll forgive you anyway. Just like I'll forgive this book for all the UNCONTROLLABLE SOBBING that it caused. Maybe books just hit differently in a pandemic, but it's more likely that Little Universes is full of BIG MESSY BEAUTIFUL EMOTIONS.
Literary Matchmaking
I'll Meet You There
If you haven't read any other Heather Demetrios books yet, YOU'RE IN FOR A TREAT. You truly can't go wrong with any of them, but I made the FYA Book Club read I'll Meet You There and they loved it!
Tell the Wolves I'm Home
Carol Rifka Brunt's Tell The Wolves I'm Home is another novel about sisters and grief that could potentially devastate you. (But in a good way!)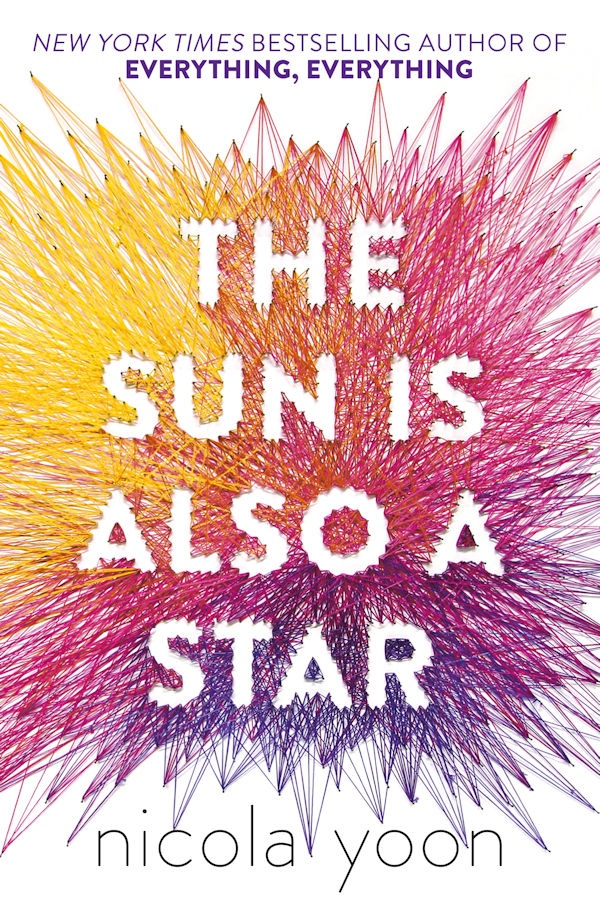 The Sun Is Also a Star
For a science fix that's heavy on the swoon, try The Sun Is Also a Star by Nicola Yoon.
FTC Full Disclosure: I received my free review copy from Henry Holt and Company. I received neither money nor gelato for writing this review (dammit!). Little Universes is available now.