About the Book
Title:
Love and Gelato (Love and Gelato #1)
Cover Story: Montell Jordan
BFF Charm: Yay
Talky Talk: Straight Up Con Un Tocco Italiano
Bonus Factors: Italy, Tasty Business, Keith Mars Award For Awesome Dadhood
Relationship Status: Pazza De Te
Cover Story: Montell Jordan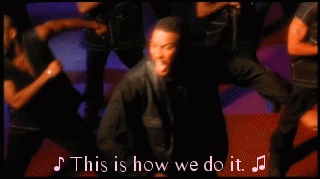 Good color palette, perfect minimal design, GELATO. I couldn't imagine a better cover, tbh.
The Deal:
Having never known her father, Lina and her mother were always super close. But when her mother dies from pancreatic cancer, Lina is shocked to learn that it was her mother's dying wish that she go live with her father Howard, a man Lina has never met and knows nothing about. To complicate matters? Howard lives in Florence, Italy. While the thought of spending time in Italy might seem amazing in theory, Lina is not super psyched about living with a stranger, especially a stranger who is the manager of an American war solider memorial and lives in a cemetery. But when Lina arrives in Florence, she's given a copy of her mother's journal from her time living in Italy 16 years earlier, and as she reads, questions Lina has always had about her mother's life before her and who her father is are slowly answered. As she starts to explore the beautiful country she's in with the help of Howard's cute neighbor, Lorenzo, Lina has to decide if she should stay in Italy for her senior year, or go back to the life she's always known.
BFF Charm: Yay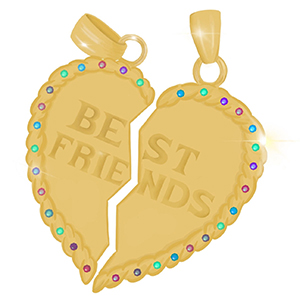 Honestly, at first, I wasn't so sure about Lina. I mean, stranger-dad or not, no one would be bummed about getting to spend a summer in Florence, right? RIGHT? I was like, "Come on, girl, make the most of this! Who cares if the car ride from the airport is awkward? Just get to Florence, drop your bags, and go sight-seeing for the next few months!" Despite a rocky start, Lina quickly won me over. She just needed the push from reading her mom's journal to realize she had a whole country full of beauty around her that she needed to get out and experience. Once she opened up to the idea of making friends and going out, Lina totally became someone I'd give a BFF charm to.
Swoonworthy Scale: 9 + 8 = 17
You guys, this book has not one, BUT TWO swoony storylines. Lina quickly befriends Howard's neighbor, Lorenzo – Ren – the half American, half Italian cutie who is more than happy to help her acclimate to her new home by introducing her to her possible new classmates, including an English hottie named Thomas. There are a lot of cute boys and a LOT of sexy accents happening in Lina's life r/n and lines like this one only amp up the swoon even more:
"Hmm." He yawned and dropped his head onto my shoulder.

"So will you help me?"

"Of course I will. When do you want to go?"

"As soon as possible." His skin was warm and he had that puppy-dog sleeping boy-smell.

"You smell good," he said, echoing my thoughts.
On top of Lina's feast of swoon, her mother Hadley's journal reads like a damn romance novel! Turns out, Hadley was having a secret affair while living in Italy, and her story earns some MAJOR swoon bonus points of its own.
Talky Talk: Straight Up Con Un Tocco Italiano
I'll be straight with y'all: I love a swoony contemporary, and I especially love a European summer swoony contemporary. There was pretty much NO WAY I wasn't going to love this book. However, at first, I did think that while the writing was good, it didn't immediately sparkle for me the way that some contemporaries do, and I thought it mostly leaned on its European setting to make it stand out. But I assure you that changed very quickly. Once Welch hits her stride – that is, once Lina stops whining and starts DOING – this is really a stand-out book with characters you won't soon forget.
Bonus Factor: Italy
Welch's descriptions of the streets of Florence, the countryside, the Ponte Vecchio, the basilicas and plazzas, and the fact that Ren's friends all live in gazillion year old castles…well, let's just say you'll start planning your next Italian vacay before you've finished the book.
Bonus Factor: Tasty Business
Yes, to no one's surprise, there IS gelato in this book. And also to no one's surprise, it will make you crave gelato something FIERCE. But gelato is not the only deliciousness going down between these pages. There are pasta dishes and pastries and pizza and secret bakeries and something called a cornetto that I need to get my grabby lil hands on immediately.
Bonus Factor: The Keith Mars Award for Awesome Dadhood
HOWARD. My man Howard! Not only is this guy totally chill about Lina coming to live with him, he does everything he can to make her feel at home. I liked Howard from the very beginning, but learning more about him from Hadley's journal made me truly love everything about the guy.
Relationship Status: Pazza De Te
Oh Book, you were exactly what I needed at the moment I needed it most. You were sweet and swoony, well-traveled and summery, and you made me want to see the world. Let's bash around Europe together forever, mi amore.
Literary Matchmaking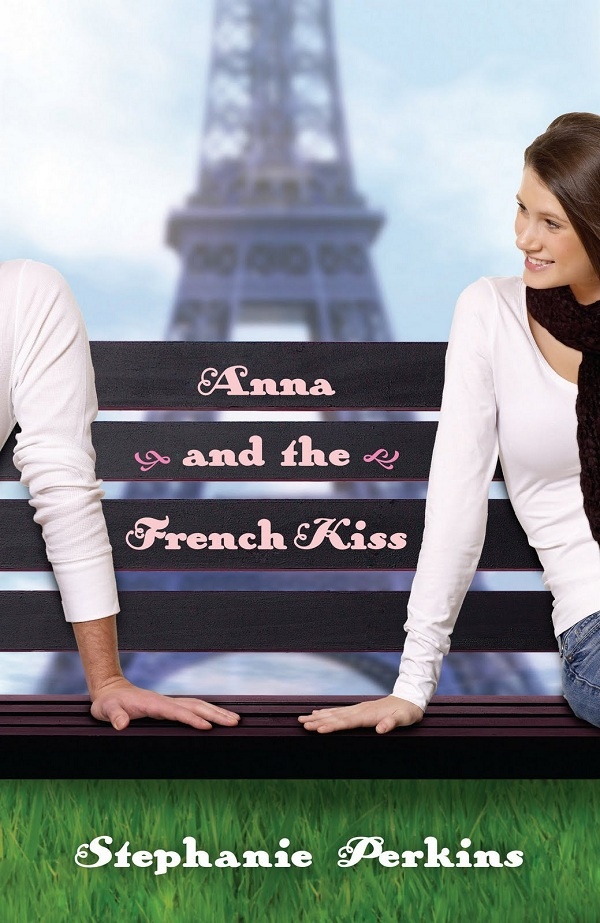 Meant to Be
Next stop on our SYATdE, head over to jolly old London with Lauren Morrill's Meant To Be.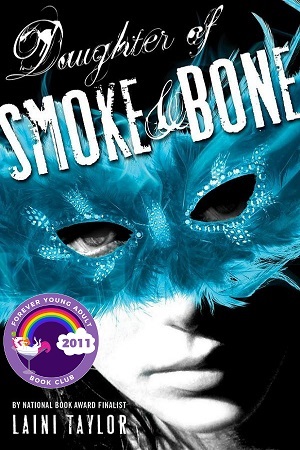 FTC Full Disclosure: I did not receive money or Girl Scout cookies of any kind (not even the gross cranberry ones) for writing this review. Love and Gelato is available now.