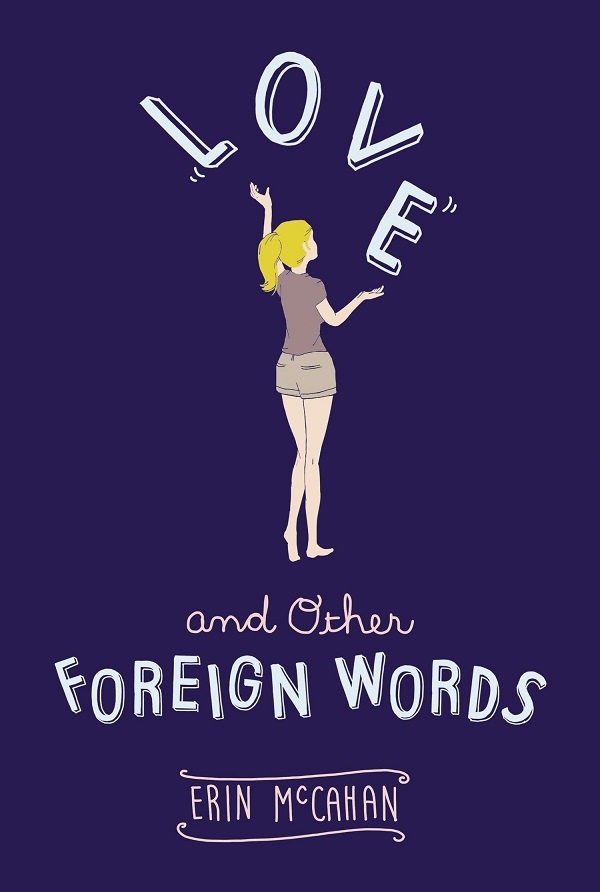 About the Book
Title:
Love and Other Foreign Words
Cover Story: Twee-riffic
BFF Charm: Heck Yes!
Talky Talk: The Language of Josie
Bonus Factors: Language, Sisters, Wedding
Relationship Status: LYLAS
Cover Story: Twee-riffic
OK, so it's a bit cutesy (although how can it not, with this title), and it looks like a disciple of Rainbow Rowell's book covers. Plus, the main character's trademark glasses are missing, and this outfit doesn't really strike me as something that she'd wear. But I loves me an illustrated cover, and I'd gladly have this one grace my bookshelf.
The Deal:
Josie Sheridan is genius smart. Like, skipping grades and enrolling in college classes at fifteen smart. Each aspect of her life has a language of its own — high school, college, friends, and boyfriends — but only her best friend Stu and her sister Kate are fluent in Josie. Although that becomes less of a sure thing, after Kate gets engaged to an obnoxious dillhole, causing strife between the sisters. Because despite the smartness of her pants, there's still one language that eludes Josie: love.
BFF Charm: Heck Yes!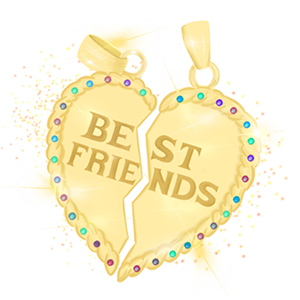 FINALLY, y'all! Josie is the brainy book BFF I've been looking for all my life. (Or, OK — all my short-term memory. I am prone to exaggeration.) Too many times, I've met smart characters that just come across as gimmicky caricatures. Josie might be quirky in a brilliant mad scientist way, but her eccentricities are such organically integrated aspects of her personality — like her wonderfully logical mind, her undying love for Dennis DeYoung, or her processed meat conundrum (she can explain that much better). Sure, Josie may behave exactly like her fifteen years from time to time, but her maturity generally makes me overlook the fact that (gulp) she wasn't even born yet when Geri left the Spice Girls.
Swoonworthy Scale: 5
Josie gets another chance at romance with her date from the last homecoming dance, whose name is sadly not Lance for the purposes of this Seussical sentence. But the swooniness actually comes from developments that I have to be vague about. I had reservations about them — like, a very nearly Fred Savage-able offence in the making, along with a concept that's the road more travelled — but the execution changed my mind. (AND HOW. The Savage-ian love interest might be entirely wrong for Josie, but can someone give him my number? KTHXBAI.)
Talky Talk: The Language of Josie
The main reason why I found Josie to be such a believable character is the strong, distinct voice that Erin McCahan gives her. Everything Josie says or thinks, down to her proper syntax that makes me doubt every sentence I've ever written, feels like an accurate portrayal of someone shaped by the experiences, values, and beliefs that she's had. And this book actually delivers on the LOLs it promises in its blurb! To anyone who was startled by my cackling while reading this book in public: #sorrynotsorry.
Bonus Factor: Language
Although Josie is at least bilingual (English and French), her obsession with languages extends to the way it's used — like how situationally dependent it is (e.g. talking with friends vs. family vs. strangers), and how certain words and phrases can have a myriad of meanings (e.g. 'cool', 'random', aka the bulk of my vocabulary).
Bonus Factor: Sisters
Josie's the youngest of three girls by over a decade, but the age difference doesn't get in the way of her BFFship with Kate. Kate's fiancé, Geoff, on the other hand, quickly becomes a point of contention for the sisters.
Bonus Factor: Wedding
Kate isn't exactly Bridezilla. But she def. has a very specific idea of what her wedding should look like, and she gets a bit nutty trying to achieve that aesthetic. As the big day draws closer, tensions grow between Kate and Josie.
Casting Call:
File under "Hollywood Works Lightning Fast": the rights to this book had been acquired two years before it was even published! But given how much time the reader spends inside Josie's head, I don't know how well that'd translate (heh) to the screen.
Relationship Status: LYLAS
Book, you're cute and I adore you. When you weren't making me laugh, you made me smile. And even when you toyed with choices I didn't agree with, I was still seriously invested in your well-being. 'Cause much like an actual sister, I just want the best for you, dammit! But I needn't have worried, since you do a fine job of growing up and exploring love all on your own.
FTC Full Disclosure: I received my free review copy from Dial via SparkPoint Studio. I received neither money nor froyo for writing this review (dammit!). Love and Other Foreign Words is available now.