About the Book
Title:
Love and Other Train Wrecks
Cover Story: Simple But Charming
BFF Charm: Torn x2
Talky Talk: Unfavorable Comparisons
Bonus Factor: Misadventures In Travel
Factor: Plot Twists
Anti-Bonus Factor: Awful Grownups
Relationship Status: Seatmates
Cover Story: Simple But Charming
I like this cover; I'm not in love with it, but the colors are pretty, the cartoon people are wandering through the woods (something that indeed happens), and…I dunno. It's inoffensive. I'll allow it!

The Deal:
Isn't train travel romantic? At least, that's what Ammy (that's like Sammy without the S, not a weird way to spell Amy) thinks before she actually gets on the Amtrak and realizes it's all industrial fabrics, pushy travelers, and overly warm train cars. She's taking the train from Baltimore to upstate New York to go to her father's wedding to the woman who broke up her parents' marriage. She has no idea if it's the right thing to do, but at this point she's already turned her mom into a nervous wreck because she left, so now she's committed.
Noah, a frequenter of this particular train between NYC and his sleepy little hometown, knows the best thing to order on the dining car menu and is already aware trains aren't romantic, but he's hoping that his evening will be. Why, you ask? Because he's about to go win back his ex-girlfriend who he foolishly broke up with over the summer, which he now realizes was a colossal mistake.
When their train breaks down in the middle of nowhere, leaving both of their grand plans in danger of coming completely undone, the two reluctant partners decide to join forces and hoof it to the bus station. What ensues is twenty-four hours of misadventures…the kind of which could be exactly what they need.

BFF Charm: Torn x2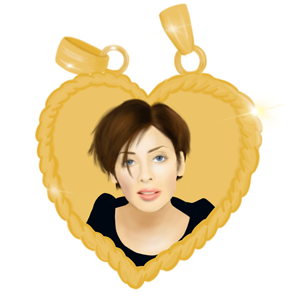 Both Noah and Ammy seem like they could be decent friends under the right conditions. Right now, though, they're too wrapped up in their own issues and need to do a bit of growing up and soul searching, respectively. Ammy is too quick to judge and cynical about happiness, which would bother me the longer we hung out. And Noah's spine is a little too squishy—dude needs to speak his mind and figure out what he wants to do, then COMMIT.

Swoonworthy Scale: 4
Noah's preoccupied for much of the book's first half with how he will win back his ex, Rina. He finds himself immediately drawn to Ammy (yawn) but then he feels disloyal to Rina's memory and what does this mean for his plan to win her back? Ammy initially dismisses him as a blandly attractive jock, but she hasn't scratched the surface of Noah and his softer nature. Since I was already on the fence about these two being bestie material, I wasn't super invested in their budding romance. I wouldn't say it was totally instalove territory, but I never felt the tingles.
Talky Talk: Unfavorable Comparisons
The 24-hour romance/travel concept isn't a new one, but like any trope you massively enjoy, you keep seeking out new takes in hopes that you will find a hit. This ended up being fine; I didn't hate it nor did I love it. Looking back on the misadventures Ammy and Noah found themselves in, it felt very…white bread. Wonder bread does the job, but there's no oomph or surprise or hint of rosemary and olive oil (okay, this metaphor is going off the rails *rim shot*). I saw the twist coming from the beginning and the characters had their one requisite issue that they obsessed over consistently. Dare I also complain about how there wasn't enough train? Because I gotta say, I was a little disappointed that more of the action didn't take place on the train. ¯\_(ツ)_/¯
Looking back, the last 24-hour romance I read was Nicola Yoon's The Sun Is Also A Star (almost to the day—must be something about this time of year!) and whether or not it was fair of me to do so, I couldn't help but compare this to that and find it wanting.
Bonus Factor: Misadventures In Travel
Anything that can go wrong, will go wrong: that should be traveler's motto. Sure, seeing the world is amazing, but unless you're an extreme homebody and have never left your hometown, you gotta know that when you hop a bus or catch a flight or roll down those tracks—something, sometime, somewhere…it's gonna go wrong. Your phone dies, your luggage gets lost, you turn down the wrong road. BUT they usually make for the best stories, lead you to the greatest hole-in-the-wall restaurant, or find you the most unexpected majestic scenery. It's what makes traveling worthwhile.
Factor: Plot Twists
There's a "twist" near the end of the book that attempted to heighten the emotional stakes, but it didn't really land for me. I'd say that I am too old for that kind of shizz, but just recently I had a friend in a tangentially similar situation, and the way some people behaved when they found out (as thirty-somethings) goes to show that there will always be those who are never too old for the DRAMA. So I'm going to chalk it up to being too prosaic as I didn't consider "the thing" that big of a deal.
Anti-Bonus Factor: Awful Grownups
Ammy's mom is clearly battling her own demons, and I won't say she's the worst mom ever. But the strain of a parent's mental illness can fall heavily—and unfairly—on their children, causing them additional emotional distress when being a teenager is already tough enough. It made me very annoyed at both Ammy's mom and dad, since he was the one who left her mom without (I assume) even offering to bring Ammy along, knowing full well about his wife's shaky mental state.
Relationship Status: Seatmates
Book, you're everything I could want in a stranger who is about to become my seatmate for the duration of our train ride. You don't smell or hog the whole armrest, plus we can make decent small talk until I get the urge to put on my headphones, and I don't think you'd get weird about it. I doubt I'll remember much about you after I reach my destination, but thanks for not making the journey there unpleasant.

FTC Full Disclosure: I received my free review copy from Katherine Tegen Books. I received neither money nor peanut butter cups in exchange for this review. Love and Other Train Wrecks is available now.