About the Book
Title:
Love Letters to the Dead
Cover Story: Into the Sky
BFF Charm: Let Me Love You
Talky Talk: Dearly Departed
Bonus Factors: Music, Mysterious Loner Dude
Relationship Status: Pen Pals
Content Warning: This book contains sexual assault. It's not graphic, but it's there, and it's not an isolated incident.
Cover Story: Into the Sky
Despite its pretty colour scheme, this cover isn't really one that would leap out at me in a bookstore. But it does feature one of the most important parts of the story — a girl writing in a notebook — and even though there isn't really any significance to the sky (not that sky, anyway), it does evoke an appropriate sense of melancholy, so this cover gets an half-hearted pass.
The Deal:
It's the start of Laurel's freshman year, and she's chosen to attend a school where no one knows her — or what happened to her sister, May, who had passed away only a few months earlier. But May is never far from Laurel's mind, with her favourite musician, Kurt Cobain, serving as inspiration for Laurel's English homework to write a letter to a dead person. Long after the assignment's over, Laurel continues to pour her heart into letters to Kurt and other dead celebrities: about making new friends, falling in love, and grieving for her beloved sister.
BFF Charm: Let Me Love You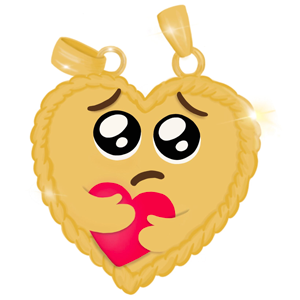 What I'd really like to do is give Laurel a Big Sister charm, but that seems a tad insensitive given that she's lost her actual big sister, y'know? And as a nerdy goody-goody, I wouldn't have run in the same social circle as her friends back when I was in high school, so a BFF charm is also out. (Calling them edgy and alternative makes me feel super old and out of touch, but that's kind of what they are. And now I'll return to my lawn.)
But I do feel for Laurel and all her bottled-up emotions that she only knows how to express through her letters. Girl's been through so much that all I want to do is be there for her and show her that I care — both as a shoulder to lean on and through mixtapes, natch.
Swoonworthy Scale: 4
Even though Laurel and Sky are instantly drawn to each other, it's far from instalove or a walk in the park. Same goes for Laurel's friends: secret paramours afraid to go public, and high school sweethearts with the looming expiration date of graduation. The relationships — and their hardships — are all heartbreakingly real.
Talky Talk: Dearly Departed
I'll admit — I had brief concerns with this book's main plot device at the beginning. As intriguing as the idea is, I was unsure of how the book would walk the line between honouring and exploiting the memories of the letters' dead recipients. Thankfully, Dellaira pulls off the former in a tasteful manner worthy of truly being love letters to the dead.
Bonus Factor: Music
Laurel writes letters to movie stars and historical figures as well, but musicans pull double duty in the soundtrack of her adolescence. Sigh — there are few more incredible and universal teenage experiences than discovering music that deeply resonates with you. It's no wonder why Laurel feels like she can share with Kurt and co. what she can't with anyone else.
Bonus Factor: Mysterious Loner Dude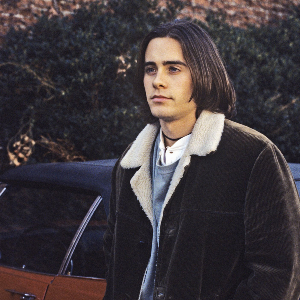 I had to chuckle when Laurel's friends pointed out that Sky is a total MLD. No word on how well he leans, though.
Bonus Factor: Sisters
Friend, idol, and protector: May had filled many roles in Laurel's life, but none more important than sister.
Relationship Status: Pen Pals
This book holds nothing back when it sends me its secrets — good, bad, and everything in between. We might not have as close of a connection as I do with other books, but I'm glad to have it share its deeply personal story with me.
FTC Full Disclosure: I received my free review copy from Farrar Straus Giroux. I received neither money nor froyo for writing this review (dammit!). Love Letters to the Dead is available now.