Cover Story: Love Cover
BFF Charm: Heck Yes x 2
Talky Talk: She Said, He Said, With Love
Bonus Factors: Black Art, Black Hair, Detroit, The Banks Family Award, Friendships
Relationship Status: You Can't Hurry Love
Content Warning: This book contains an incident of sexual assault, as well as its aftermath on the survivor.
Cover Story: Love Cover
Yes, it's another illustration cover, but IT'S SO GOOD. Dani's looking straight ahead while Prince is looking at her, which is practically a visual thesis of this book. I'm also loving the very appropriate throwback Motown vibes of the font.
The Deal:
Prince Jones seems like he's got it all figured out. After all, how else could a 17-year-old have become THE preeminent relationship expert on the Detroit airwaves? But one thing that's still out of reach is how to balance being the primary caretaker for his family while also pursuing his own dream of becoming a DJ.
Danielle Ford is a girl on a mission: conquer high school and college on her way to becoming a kickass writer. Except the writing part hasn't been easy, not since that party that changed everything. That changed her.
When fate brings the two of them into each others' orbits, Dani doesn't think it'll work out between them, but Prince thinks otherwise. And all he needs are three dates for her to fall in love with him.
BFF Charm: Heck Yes x 2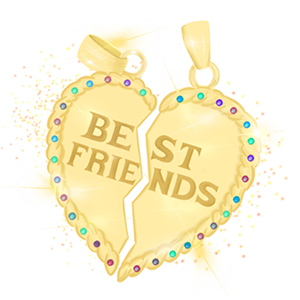 Is there a Scrooge for romance? Because that's basically Dani. Sure, she might be a little young to be so jaded, but that also means she has the wisdom to point out double standards and call out predatory college guys hitting on high school girls for the pathetic losers they are. But beneath Dani's prickly exterior is someone who has very relatable struggles with anxiety and writer's block. (Let's not talk about how long it took me to write this review.)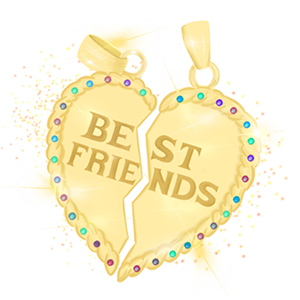 Prince totally lives up to his name (and actually far better than most IRL royals). His mom has multiple sclerosis, so he helps out a lot around the house and with his adorable little brother. And he's trying to sweep Dani off her feet — very princely indeed! But, of course, who saves the person who's always trying to save everybody else?
Swoonworthy Scale: 10
Instalove is one of my pet peeves, but it's thankfully nowhere to be found between our leads. (Sure, Prince has been harbouring a longtime crush on Dani, but that's like and not love.) Dani and Prince really get to spend time with and know each other, because falling in love IS THE WHOLE POINT. It's the journey that makes the love so much more meaningful and swoonworthy. (I didn't give this book the highest score on the scale for nothing, y'all.)
Talky Talk: She Said, He Said, With Love
You know you're off to a good start with a book when you're charmed even before it begins in the author's note of the advance copy. Ebony LaDelle definitely poured her whole heart into Love Radio, writing Dani and Prince's perspectives with warmth and tenderness.
And that's not all this debut novelist can do. There's one part that's absolutely chilling and masterfully written. Once the realization set in on what just happened, I had to go back and reread what LaDelle pulled off.
Bonus Factor: Black Art
Pop culture references might be commonplace in contemporary YA, but the reverence shown to the many examples of Black excellence in Love Radio goes beyond namedropping. For the uninitiated and the long-time fans alike, there's a true sense of why these particular films, books, and songs matter so much. (Although readers who are a little less Y and a little more A might want to anticipate the pain of Dani calling her 39-year-old mom's fave films "old movies".)
Also, the mention of Verzuz implies that COVID at least existed, albeit in a world that probably has a better handle of the pandemic than the real one.
Bonus Factor: Black Hair
One of my (many) favourite scenes involves braiding hair. It's such an intimate and caring gesture that I almost felt like I was intruding on a private moment just by reading about it.
Bonus Factor: Detroit
As someone who lives in a place that's often overlooked and even maligned, I deeply related to how LaDelle finds beauty in the ordinary, with her love of Detroit shining through in her writing. It might not be glamourous, but it's home.
Bonus Factor: The Banks Family Award
For someone who's so cynical about love, Dani actually has a gold standard example of it in her parents, who are still truly, madly, deeply in love with each other, as well as uplifting and supportive of her.
Bonus Factor: Friendships
In defiance of real-world toxic masculinity, Prince's social circle is a beacon of positive male friendships. Meanwhile, Dani's learning the hard way that people come into your life for a reason, a season, or a lifetime.* Some friendships grow with you, and some friendships you outgrow.
*There doesn't seem to be one definitive source for this phrase, so credit to whomever thought of it first.
Relationship Status: You Can't Hurry Love
Just like Prince stretching out his three dates, I wanted to savour every word of this wonderful book. I could go on and on about how much I love it — and I did lol, with all those bonus factors. (I honestly could have included more, but I had to stop somewhere.) So if Love Radio's taking requests, please don't stop the music and let's keep going all night long.
Literary Matchmaking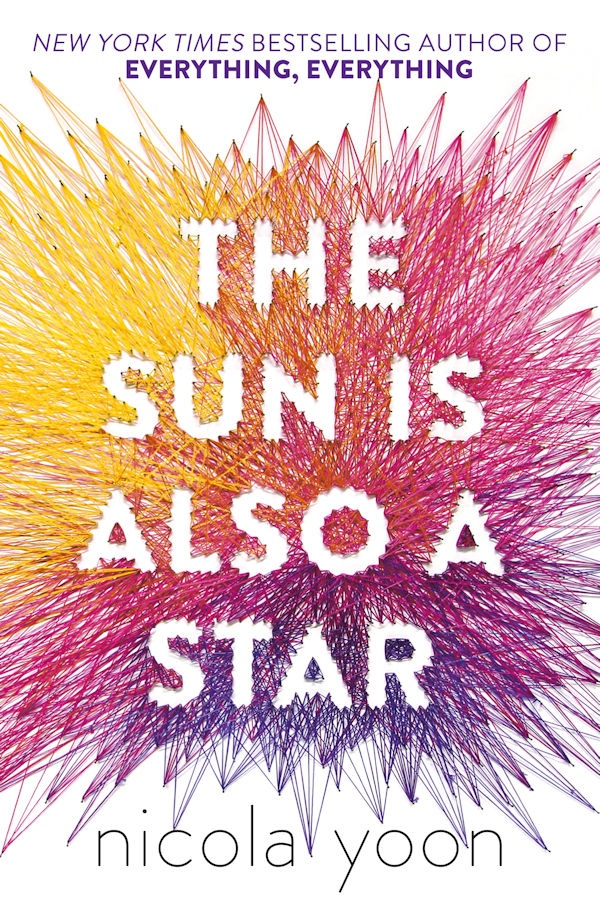 The Sun Is Also a Star
Nicola Yoon's The Sun Is Also a Star also explores whether it's possible to fall in love within a specific time frame.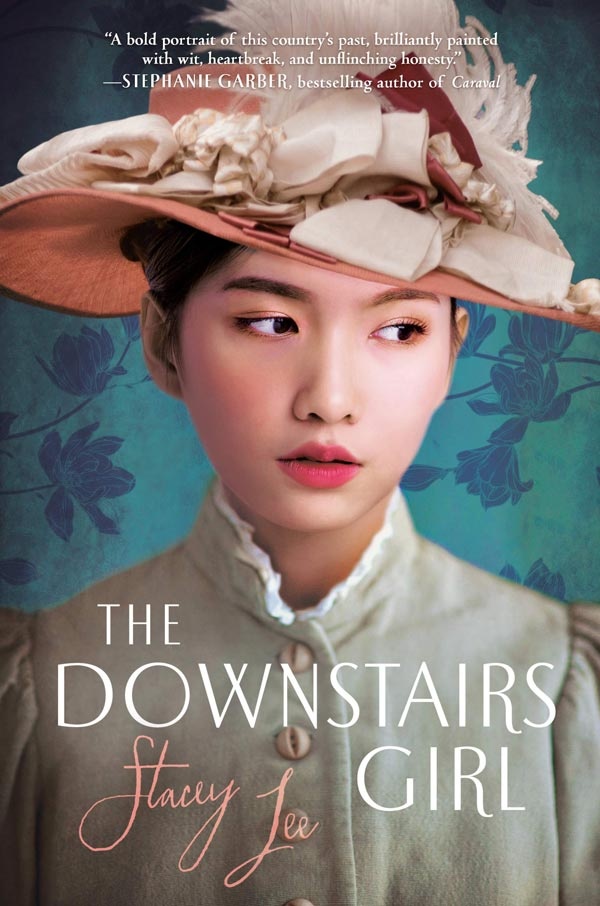 The Downstairs Girl
Very different vibe with historical fiction, but the advice aspect made me think of FYA Fave Stacey Lee's The Downstairs Girl.
FTC Full Disclosure: I received my free review copy from Simon & Schuster. I received neither money nor gelato for writing this review (dammit!). Love Radio is available now.