About the Book
Title:
Luck of the Titanic
Cover Story: Montell Jordan
BFF Charm: Yay
Talky Talk: Your Favorite History Professor, Stacey Lee
Bonus Factors: Acrobatics, Fashion, Family
Relationship Status: You Jump, I Jump
Cover Story: Montell Jordan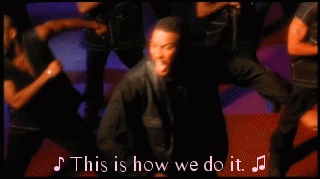 There's actually a good reason for the fancy dress cover! (Valora spends a lot of time pretending to be a rich passenger and wearing a friend's dress designs.) The colors are so dreamy.
The Deal:
Valora Luck hasn't had the best luck in her life, but she knows that once she reunites with her twin, Jamie, the last two dismal years without him will be but a forgotten nightmare. But after being turned away at the gangplank, finally sneaking aboard the Titanic, and tracking Jamie down in the engine room, he tells her he likes what he does and doesn't want to continue their acrobatic duo routine in America.
Valora isn't one to wait around for her dreams to come true, so she sets about trying to change Jamie's mind and plotting a way to get their act in front of an influential circus owner. But what Valora can't know is the future, and that she's cruising on a ticking time bomb…
BFF Charm: Yay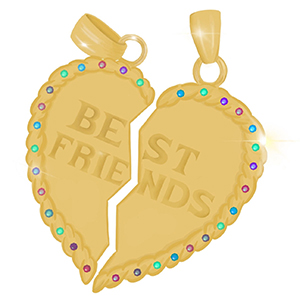 Valora is definitely not one of those book characters that I see myself in, though I admire her and would totally want to be BFFs. She has faced a lot of oppression and hard times thanks to growing up half-English, half-Chinese with a father who dreamed big but failed to get most of his ideas off the ground. She has a rosier view of her father's struggles compared to her brother, partly because she is also a dreamer. She believes she knows better than Jamie and that she can eventually persuade him around to her way of thinking, and isn't that just like a sibling sometimes? I definitely didn't always agree with her methods, but at her core Valora is a kind, strong person that I would love to hang around with (and not only because I'd get to see a ton of free acrobatic shows).
Swoonworthy Scale: 4
Valora connects with one of her brother's friends and they share some cute moments, but for reasons I cannot go into, the romance wasn't anything to write home about. I was more interested in what else was going on with Valora's life and I wanted more scenes with her friend, April.
Talky Talk: Your Favorite History Professor, Stacey Lee
At this point, I feel Stacey Lee needs her own FYA Talky Talk moniker, because she is killing it every time she writes a historical novel. The amount of research she must do is clear in each detail she puts to paper, and her characters make the these long-gone events come to life. The Titanic as a setting has been done to death in literature, but it's obvious why it still fascinates us: the contrast of decadence and poverty, the hubris, the fight for survival, the macabre horror of so many needless deaths. Any story you set on this boat is going to be amped to the extreme.
What I loved is that Lee doesn't just set a completely random story on the Titanic; she takes the barely-told, true story of the six Chinese survivors from the ship—who weren't even allowed entry into the US after their harrowing experience thanks to the Chinese Exclusion Act—and shines a light on it, reimagining and fleshing it out with, yes, totally fictional details, but also love and care because their experiences matter.
Bonus Factor: Acrobatics
Sometimes I wish books came with companion materials because I would love to watch Valora and Jamie's acrobatic shows where they balanced on the freaking railings of a giant cruise ship.
Bonus Factor: Fashion
Valora finds an accomplice and eventual friend in April, a rich, aspiring designer who witnesses Valora stowing away and covers for her. Valora was supposed to be on the Titanic as a companion to a wealthy widow who died shortly before the ship departed, and in a turn of events she ends up staying in what was supposed to be their room on one of the upper decks. To thank April for her silence, Valora agrees to wear April's designs around the boat as she masquerades as the mourning widow.
Bonus Factor: Family
Valora and Jamie both have a complicated relationship with each other and their deceased parents, and I love the way the book explores their bond and their misconceptions about their childhood.
Relationship Status: You Jump, I Jump
As I closed your back cover, Book, I was reminded of a quote from that perennial classic, Anastasia: "This can only end in tears." I mean, we're talking about the Titanic—no one is going to make it out completely unscathed. But you are irrepressibly wonderful, so no matter how many tears or how many smiles you give me, I will be right by your side.
Literary Matchmaking
Fateful
Claudia Gray's Titanic-focused novel, Fateful, had a few more, ah, werewolves than Lee's, but if you're looking for something with more romance then this is it.
Little & Lion
If you're looking for more complicated brother and sister relationships, check out Brandy Colbert's Little & Lion.
FTC Full Disclosure: I received my free review copy from G.P. Putnam's Sons Books for Young Readers. I received neither money nor peanut butter cups in exchange for this review. Luck of the Titanic is available now.