About the Book
Title:
Lucy Clark Will Not Apologize
Cover Story: Montell Jordan
BFF Charm: Let Me Love You
Talky Talk: Konigsburg, Dahling
Bonus Factors: Gardens, Sea Change Day
Anti-Bonus Factor: Dan Scott Award for Awful Parenting
Relationship Status: Budding Romance
Cover Story: Montell Jordan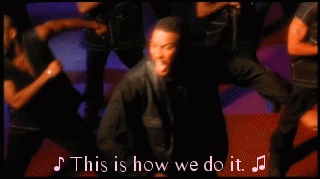 Bright colors and enchanting illustrations, a.k.a. this is how we do it, y'all! Plus the flowers aren't just for show–like the fox, the cake, and the diary, they play a vital role in the story. My only complaint is that I can't order this in wallpaper.
The Deal:
Ever since the incident at Thornton Academy and the departure of her best friend, Dyna, Lucy Clark has been quietly miserable, diminished by bullies and the dreadful headmistress, Ms. Leery. It seems to Lucy like things can't get any worse, especially after she's finally suspended, but that's actually when her life takes a turn for the better, in the most bonkers way imaginable. Sent by her absentee parents to New York City to live with a cousin, Lucy is charged with serving as a companion for Edith Fox, a fabulously wealthy, famous horticulturist who believes that someone is trying to kill her. It seems crazy, but Lucy feels compelled by her immediate connection with Edith to help her discover the truth, so the two of them (along with a few accomplices) embark on a madcap adventure through family secrets, glorious gardens, and the charming streets of the Upper West Side.
BFF Charm: Let Me Love You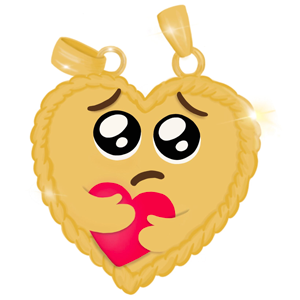 I can't recall the last time I wanted to hug a protagonist THIS HARD. Basically abandoned by her parents and still grieving the death of her beloved grandmother, Lucy sees herself as a failure, a bad person who always ends up disappointing people, when hello, that could not be farther from the truth! She's compassionate, reflective, and wonderfully imaginative, with a sneaky sense of humor, and thankfully, Edith gives her the space and encouragement she needs to understand her worth. (Because lord knows, me *gently* yelling, "LUCY, YOU ARE AWESOME!" at the pages of the book made zero impact.)
Swoonworthy Scale: 4
After she moves in with her (awful) cousin Nanette, Lucy meets a teenage neighbor out walking his cat on a leash (always a good sign). Jack is a thoughtful, earnest guy who sometimes takes after his father, a no-nonsense cop, and other times embodies the sweet, joyous spirit of his mother, who recently passed away. I liked the slow development of Lucy's relationship with him, but the romance itself felt a little middle grade to me, though definitely realistic and true to their characters.
Talky Talk: Konigsburg, Dahling
With Lucy Clark, Margo Rabb channels a truly marvelous combination of E.L. Konigsburg and Roald Dahl. There's even a Dahl quote prefacing one of the chapters, though you don't need it to see his influence peppering the pages, including the colorful characters, and I mean characters. There's Edith's bestie, Mimsy, whose decorating scheme is "bordello meets indie bookshop,"; Dyna's dad, a cruise-loving widower dubbed "Hairy Tomato,"; Uriah, the hoodie-rocking Thornton librarian who never speaks; and Ms. Leery, a more sophisticated, conniving version of Trunchbull. In the vein of Konigsburg, Rabb writes in a frank but playful style, with clever comedic sparks like this depiction of Lucy's dad, spewing his self-help guru crap:

"Let's stay focused on the How here and the Future. How happiness and joy are around the corner. We just have to walk through the Jagged Path to get there." In his writing, capitals popped up in his sentences like gophers.

Simply put, reading this book was a goddamn delight.
Bonus Factor: Gardens
Given her horticulture career, it's no surprise that Edith has some incredible gardens, and not only does Lucy get to explore them, she gets to help them grow (as a person with absolutely no yard, I'm extremely jealous). I had a Secret Garden-level THRILLS while reading about Lucy planting dahlias with names like Fuzzy Wuzzy and Mandragora Moon and discovering, amidst the blooms, the outdoor library with stone books featuring titles like It's Never Too Slate. We're talking straight up garden porn here, y'all, and I am HERE FOR IT.
Bonus Factor: Sea Change Day
Edith and Mimsy, absolute legends and my new old lady icons, have a lot of excellent traditions and rituals, but my favorite is Sea Change Day. Inspired by the writings of M. F. K. Fisher, who described how your soul changes when you cross the ocean, these two dames have their own version of Treat Yo' Self. As Edith explains:

"A Sea Change Day is when you say 'screw it' to everything that's expected of you, everything you're supposed to do. It's a way to turn around a blue day. A low day. To take a break and explore. Have dessert for lunch. Eat something beautiful."
Edith, your wish is my command.
Anti-Bonus Factor: Dan Scott Award for Awful Parenting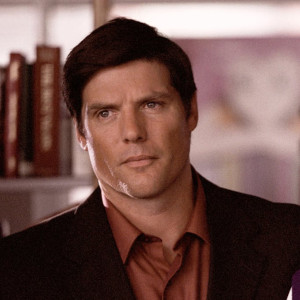 Holy moly do Lucy's parents suck. Her dad is completely absorbed in his self-help empire, which is run by her mom, and because his "vision" is so important, they've had to travel the world and leave Lucy behind. As if that wasn't enough, they're constantly fat shaming their daughter, to the point where they send Lucy boxes of shakes (from Dad's new line of health smoothies, natch) to keep her on a diet in NYC. I wanted to punch those platitudes right off Mr. Clark's face.
Relationship Status: Budding Romance
Like a dazzling dahlia, my connection with this book grew and blossomed into complete adoration. I dug (get it?!) the topsy turvy mystery, the eccentric cast of characters, the gorgeous garden settings, and Lucy's journey towards self-acceptance, and even after our season together ends, thoughts of this book will always put a spring in my step. (I'll see myself out.)
FTC Disclosure: I received my free e-copy of this book from Harper Collins. I received neither money nor cocktails in exchange for this review.