About the Book
Title:
Man & Beast (The Savage Land #1)
Cover Story: Just Like It Says on the Tin
Drinking Buddy: Home Brew
Testosterone Level: Cold Shower
Talky Talk: Those Were the Days
Bonus Factors: Native American relations, Johnny Appleseed
Bromance Status: Adventure Buddies
Cover Story: Just Like It Says on the Tin
This is a pretty appropriate cover for what goes on in the book, though the plot is a lot deeper than Cowboy McHunky would have you believe. Also, does any man on a romance cover ever have a single chest hair?
The Deal:
It's 1797. A young man named John Chapman flees the civilized eastern U.S. after being caught with another man. Hiding out on the unsettled frontier, he soon realizes that he is absolutely unprepared for the brutal winter and will likely die in the woods. But he's rescued by a loner named Daniel, a guy who's guarding a cabin full of supplies in anticipation of the arrival of other settlers in the spring. Daniel agrees to let John winter there, though he's unimpressed with his wimpy, civilized ways.But strange things happen to men when they're snowed in all alone. And maybe John has found the very thing he's trying to run from.
Drinking Buddy: Home Brew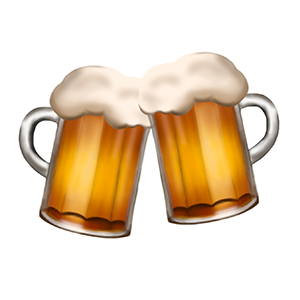 John had to leave town when his lover, an army officer, was lynched for being a sodomite. John, who was constantly humiliated and degraded by his own father, is determined to find a life of solitude in the wilderness. But man is a social animal. After his time with Daniel, John stumbles across a pioneer village and is quickly welcomed by the settlement. He's even gifted a fully furnished cabin that was once owned by another family (God rest their souls). Of course, this comes with a price: John is expected to marry a girl they've picked out for him and start making babies. Poor John is torn between living a lie with friends and being true to who is really is, alone.
Testosterone Level: Cold Shower
I think you can guess how John and Daniel while away those long, frozen winter nights, after Daniel has gutted a moose with his bare hands and they take turns bathing in the cabin's tiny tub by the light of a flickering candle. No, not watching Game of Thrones.
When John moves to the settlement, he's befriended by a loud mouthed, profane, and handsome devil named Palmer. John swears he's not going to make the same mistake again, but there's something about Palmer. Of course in these days, if you tell a guy you're interested, you might wind up hanging. What's a civilized boy to do?
Talky Talk: Those Were the Days
Jensen doesn't mince words when it comes to the brutality of the 1700s. Life was short, harsh, and there was no toilet paper. Anyone who's ever played 'Oregon Trail' can relate, and this book is set about fifty years earlier. John Chapman occasionally sounds like a more modern guy, especially when discussing race relations and gay rights. Still, it was interesting reading an LGBTQ story set at a time when that was a capital offense.
Bonus Factor: Native American relations
The thing about westward expansion is that there were already people living out there. And the settlers weren't inclined to share. You know the story. John is horrified by the way people in the new community treat the Natives, especially when a young man is falsely accused of killing a local child. Justice is swift on the frontier, and rarely actually just.
When John befriends a Native woman named Gwennie (who scandalously goes around topless), she gives him advice on how to make his plot of land thrive (Planting apple trees? There's an idea). Still, John has to confront his own prejudices. When she shows him a cave stashed with clothing and furniture from the settlers, he asks if she stole it. Nope, she traded for it. Oops.
Bonus Factor: Johnny Appleseed
Now the book never flat out says that our hero will one day be Johnny Appleseed, but the dates and circumstances match up. And Gwennie runs her own orchards and teaches John about apples. Ever wonder why Johnny ran away from society and never got married? Biographical information is sketchy, and this book fills in the years when he was young, idealistic, and hopeless in the wild.
Bromance Status: Adventure Buddies
Not sure what I was expecting, but I look forward to taking the rest of this journey with the sequels. Also, people liked Johnny Appleseed so much because they used the apples to make whiskey.
Literary Matchmaking
Kiska
For a more modern book about Natives getting kicked off their land, try Kiska, by John Smelcer.
FTC Full Disclosure: I received no money nor apples for writing this review.