About the Book
Title:
A Room With a View
Cover Story: Smartypants
BFF Charm: I'd Be Delighted
Talky Talk: Drawing Room Wit
Bonus Factors: Florence, Beethoven
Relationship Status: You Are Cordially Invited To Our Ruby Wedding Fete
Cover Story:
This book has loads of different covers but you can be sure you'll always look like a smartypants carrying it around, even if you carry the movie-cover edition. My Bantam Classics edition has this cover, but the one above is my personal favorite.
The Deal:
Lucy Honeychurch, a young middle-class Sussex girl, tours Italy with her prunes-and-prisms cousin Charlotte for a chaperone. While in Florence, they meet the Emersons — a radical father and son, fond of philosophy and deliberately ignorant of the stilted ways of polite society. George and Lucy witness a murder, and they connect, but Lucy doesn't know how to react. When she returns to England, she gets engaged to the stuffy Cecil, but things get confusing for her when the Emersons pop back up and Lucy's conventional upbringing makes it hard for her to see George, her feelings for George, her feelings about herself, her feelings about old Mr. Emerson, her feelings for the horrible Cecil, and the changing world around her, so she gets in a bit of a muddle.
BFF Charm: I'd Be Delighted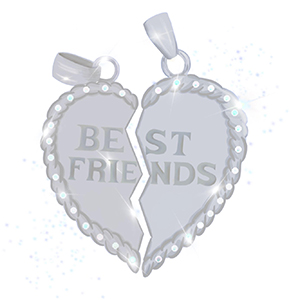 I've known Lucy for so long, it's hard for me to see her objectively anymore. Maybe readers will have a hard time liking her at the beginning because she's so mixed up, trying to shape her spirit to fit society's conventions, but I don't think so. Bits of her utter charm shine through at surprising little moments, and I just want to hug her and whisper secrets with her over tea at Mrs. Buttersworth's and sneak out for adventures after too much Beethoven. She's so fresh and has a funny little way of seeing the world — both eminently practical and full of poetic little touches, and I never get tired of watching her eyes open to the wider world.
Swoonworthy Scale: 10
I know, for a book where nothing much happens on the page, that's pretty high praise. But so MUCH is really going on! Repression, confusion, open passion, defiant wooing, stolen kisses … le SIGH. And all that doesn't even take into account Lucy's brother Freddy, for whom I harbor QUITE the tendresse. He's silly and funny and scientific and rambunctious (he "possess[es] to a high degree the power of lashing little girls to a fury") and dashing (but he doesn't know it) and fair.
Talky Talk: Drawing Room Wit
Forster wrote other longer, more complex novels, but they all really illustrate the importance of human connection, especially in avoiding muddles. Of his novels I've read, this one really shines for its clarity and wit. It's a quiet story, quietly told, but every page has some funny little aphorism or description that makes me smile, like "Miss Bartlett might reveal unknown depths of strangeness, though not, perhaps, of meaning." There's nothing so mean as a smirk or snark behind the words, but Forster writes as much with an eye to the ridiculous as to the sublime. Seriously, in the 15 or so years I've owned this book, I've underlined about 60% of it, so an example is hard to choose, but here's one at random:
They passed into the sunlight. Cecil watched them cross the terrace, and descend out of sight by the steps. They would descend — he knew their ways — past the shrubbery, and past the tennis-lawn and the dahlia-bed, until they reached the kitchen-garden, and there, in the presence of the potatoes and the peas, the great event would be discussed.
And because I just can't help myself, another:
She behold the horrible fate that overtook three Papists — two he-babies and a she-baby — who began their career by sousing each other with the Holy Water, and then proceeded to the Machiavelli memorial, dripping but hallowed. Advancing toward it very slowly and from immense distances, they touched the stone with their fingers, with their handkerchiefs, with their heads, and then retreated. What could this mean? They did it again and again. Then Lucy realized that they had mistaken Machiavelli for some saint, hoping to acquire virtue. Punishment followed quickly. The smallest he-baby stumbled over one of the sepulchral slabs so much admired by Mr. Ruskin, and entangled his feet in the features of a recumbent bishop. Protestant as she was, Lucy darted forward. She was too late. He fell heavily upon the prelate's upturned toes.
Bonus Factor: Florence
Who cares that only 1 in 7 of the people in Florence are true Florentines? I love Florence, and Italy in general. And I love this book so much that the first time I visited Florence, I dragged my husband on a Room With a View tour, and visited all the scenes from the book.
Bonus Factor: Beethoven
Like most accomplished young ladies, Lucy plays the piano. She is particularly fond of Beethoven, although her mother says Lucy's always peevish after playing Beethoven. But Beethoven's my favorite composer! So I love that Beethoven is a metaphor for Lucy's true self (as Mr. Beebe, the charming little vicar, says, "If Miss Honeychurch ever takes to live as she plays, it will be very exciting — both for us and for her,"). Forster writes:
She loved to play on the side of Victory. … But that some sonatas of Beethoven are written tragic no one can gainsay; yet they can triumph or despair as the player decides, and Lucy had decided that they should triumph.
Casting Call:
This movie was made into an amazingly beautiful film ages ago, and perfectly cast. How can you go wrong with Dames Maggie Smith and Judi Dench, with Rupert Graves as a positively ripping Freddy, Julian Sands, Simon Callow, Denholm Elliott, Daniel Day Lewis and an ingenue Helena Bonham Carter (and HBC's masses of curly hair)?
Relationship Status: You Are Cordially Invited To Our Ruby Wedding Fete
This book and I have been together for so long, we finish each other's sentences. It's so predictable, I can open it at any point and pick up without missing a beat. But I love it dearly, and it never seems old or boring to me — each time I see it, it's as handsome and funny as the day we met. The little things it says and does make me smile, even if I've heard its jokes a hundred times before. I never mind lending it out, because I know it'll come back to me and I can trust it to be the same or better when it returns. We're comfortable, but I never take it for granted — we have a long, happy history behind us, and a long, happy future ahead, especially because it still gives me the tinglies in my tummy and makes me swoon.
FTC Full Disclosure: I received neither money nor cocktails for writing this review (dammit!). A Room With a View is available now.