Cover Story: Zombie Horde
Drinking Buddy: Meh
Testosterone Level: PG-13 (some violence, adult situations, alcohol and drug use, crude humor)
Talky Talk: And the Moral Is…
Bonus Factor: Wingmen
Bromance Status: Distant Admirer
Cover Story: Zombie Horde
The group of partying teens (I assume that's what I'm seeing), reminds me of an ominous horde of the undead or post-nuclear gangsters.
The Deal:
Thomas just graduated from high school. Tomorrow, he'll enlist in the Army. Just like his father did. Just like his brother Jake did.His brother, the Afghan War hero. His brother, whom everyone in Hickory, North Carolina, idolizes. His brother, who just kind of sits there, staring. Not eating. Not bathing. Not talking. Something happened to him over there. And Thomas isn't sure he wants to follow in his footsteps.
At the graduation party, a girl named Mallory has a huge public blowout with her boyfriend and makes Thomas drive her home. One car chase later, they're sitting in his truck, talking. You see, until fifth grade, they used to be best friends. An inseparable duo. A couple of kids, always up to some zany scheme. But then Thomas's father convinced him it wasn't manly for a boy to hang out with a girl so much, and he ended the friendship.
Now, the night before he's to enlist, Mallory suggests one last crazy adventure. Just like old times. Maybe break into that legendary haunted hotel. C'mon, it's grad night.
Thomas, who's having serious second thoughts about the military, agrees, if only to take his mind off things. But as the hours wear on, Thomas must face some harsh truths about his choices, his past, and his family.
Drinking Buddy: Meh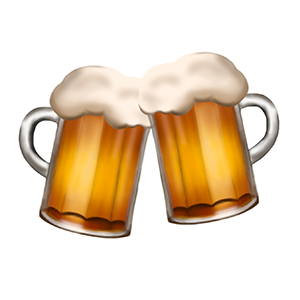 Now Thomas starts off the evening having pretty much already decided not to enlist. He has his truck fueled, his bag packed, and his money saved. He's ready to go. In the course of the night he realizes the depth of his brother's PTSD and injures his own leg, making it nearly impossible for him to walk. So in light of everything…he's still not sure what to do.
The kid just can't make up his mind. Hell, he won't even stand up to his father about his friendship with Mallory. I'd be willing to support any life decision he made, but he never makes one, which makes him kind of hard to like.
Testosterone Level: PG-13 (some violence, adult situations, alcohol and drug use, crude humor)
Now it would seem that this book was set up to be a romance. However, Mallory has a boyfriend. They've just had kind of a falling out, but she won't say why. So that's not happening.
On the other hand, the pair packs a lot of living into one night. It's a short book, about 260 pages, but there's much action, especially when Thomas's brother Jake vanishes. Despite Thomas constantly whining about his lack of sleep, he and Mallory avoid drug dealers, the police, Thomas's father, and Mallory's pissed-off boyfriend who thinks Thomas is trying to put the moves on her. And there's still time for breakfast at the Waffle House afterwards.
Talky Talk: And the Moral Is…
I kind of thought the point of this book would be that it's okay to change your mind, and you don't neccesarily have to do what society or your family expects of you. But Thomas goes back and forth on joining the army so many times, that when they eat at the Waffle House it almost seemed like cannibalism. The same with Mallory. All evidence points to major problems with her boyfriend (a guy dumb enough to drive a Mustang across a muddy field), but every time Thomas suggests it's time to move on, she's offended. 'But I love him!'
This book was kind of a reverse hero's journey, with the characters second-guessing the tough decisions they make in chapter one.
Bonus Factor: Wingmen
So Thomas and Mallory keep running into a pair of classmates named Wayne and Sinclair. It's grad night, and all they want to do is get drunk and raise hell, sometimes forcibly attaching themselves to Thomas's party. But when brother Jake gets into some serious trouble and Thomas has to go somewhere dangerous to rescue him, the dopey duo are the first to throw down their Solo cups to help. Later, the party runs into a couple of old Marines, who (after a little inner-service teasing) help Jake and Thomas see things a little clearer.
Bromance Status: Distant Admirer
I really appreciate what you've done, speaking out about PSTD and making your own decisions. But I don't think I'll be reading you again.
FTC Full Disclosure: I received a free copy of this book from the publisher, but no money or cheap beer.