Cover Story: Blah
Drinking Buddy: Near Beer
Testosterone/Estrogen Level: Just Kiss, Already!
Talky Talk: Cute, Yet Irritating
Bonus Factors: Theater
Bromance Status: Neighbor's Dog
Cover Story: Blah
Not very eye-catching (a black cover on a romance?), and the world's least original title.
The Deal:
Meg and Sophia are like the perfect couple. So in love, so perfect for each other. Yeah, Sophia just graduated and is going off to art school, but Meg will follow her in a year. Things are great.
Except Sophia isn't into the whole long distance thing, and dumps Meg at the end of the school year. So yeah. There's that.
Fortunately, Meg has a best friend in Linus, her shy, awkward, nerdy gay BFF. They can spend the summer binge watching Star Trek and commiserating over the fickle nature of women.
The thing is, there's a new boy in town. Danny, the Indian-American hottie who works at Linus's favorite coffee joint. Meg decides that it's time Linus stops hiding in the shadows and get himself a boyfriend.
Meanwhile, Sophia is secretly texting Linus, worried about Meg. Is she having second thoughts?
The pair take turns narrating chapters, trying to fix the other's love life.
Drinking Buddy: Near Beer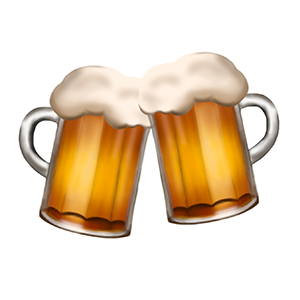 Meg and Linus don't really have any other friends. Not because they're unpopular, they just sort of don't need anyone else. They're such good pals that they fill each other's needs. Well, except one. I wouldn't go out of my way to hang with these guys as I'd feel like I was intruding. But they are pretty adorable, and they certainly have each other's backs.
Testosterone/Estrogen Level: Just Kiss, Already!
About eighty percent of the book is Meg trying to set up Danny and Linus. The thing is, no one is really sure if Danny is gay or not. He's new to the school, and that's not something you want to just flat out ask a guy. Linus and Danny hit it off, but the relationship is kind of stuck in a holding pattern until Linus can figure out this crucial bit of information.
On the other hand, Meg and Linus are both totally comfortable with their sexuality, as are their parents. Aside from some minor griping about the ignorance of others, the pair live in a world where they don't have to hide who they are. It never seems to occur to them that they'd ever need to.
Talky Talk: Cute, Yet Irritating
Meg and Linus were a sweet couple, but my God, Linus is a whiner. Awkward and a little chubby, he absolutely refuses to believe that Danny would ever like him. And I mean 'like' in the sense of having a positive opinion about a person. Meg sets them up as study buddies, and Linus refuses to believe Danny's interest is anything but academic. When Danny does something like invite Linus to lunch or offer him a ride home, Linus goes into bizarre episodes of self-loathing, believing that Danny must feel sorry for his poor, pathetic self and would rather be with his real friends (and he's a new kid, remember). I was rooting for them to work things out, but out of a need for narrative completion rather than liking Linus.
Meg's character seemed less developed. She defined herself in terms of Sophia, and was overly involved in Linus's business, forcing him into situations he asked her not to.
Still, it's high school. Everyone minds everyone else's business and secretly hates themselves.
Bonus Factors: Theater
Meg railroads Linus into trying out for a school play with her, and he ends up getting cast as Mr. Hudson in a gender-reversed Sherlock Holmes production. And as it turns out, he's good at it. Acting helps bring him out of his shell. And maybe helps Meg to realize there are other people at this school who'd like to be her friend.
Bromance Status: Neighbor's Dog
Warm and oh, so fluffy. But maybe not something I'd like to keep in my house.
FTC full disclosure: I received a free copy (two actually) from the publisher, but no Irish coffee or money. Meg and Linus comes out April 18.