Cover Story: What Lies Beneath
BFF Charm: Yay
Talky Talk: Jumpy Origin
Arty Art: Floaty
Bonus Factors: Atlantis Xebel
Anti-Bonus Factor: Awful Parent
Relationship Status: Friendly
Cover Story: What Lies Beneath
This obviously isn't the cover to a horror novel, but the way the woman's only so far above the waterline, plus that piercing gaze, makes me feel unsettled. There's something sinister going on in her head.
The Deal:
Mera's father, the king of Xebel, is a little over protective. But Mera's tired of being the complacent princess, and tired of living under the thumb of the Atlanteans. So when she overhears her father planning to murder the missing Atlantean prince, she sets out on her own to prove to everyone just how good a warrior she can be. But the missing Atlantean prince isn't at all what she expected, and Mera finds herself questioning all she once believed to be true.
BFF Charm: Yay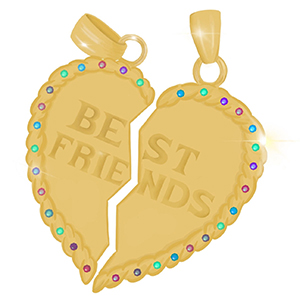 Mera's a headstrong, impulsive young woman, but she's smart in the ways that count. She listens to her heart, and her gut, and is willing to rethink her beliefs when faced with situations that just don't seem right. That's an excellent quality in a person, let alone a friend. Plus, she's practically a superhero. I'd never turn down a superhero friend.
Swoonworthy Scale: 4
I know that Mera and Arthur are the Atlantean OTP, but their relationship in this book didn't make me feel it.
Talky Talk: Jumpy Origin
Before cracking open Mera: Tidebreaker, I knew practically nothing about Mera, other than she's Aquaman's girlfriend and has great hair. (I haven't seen Aquaman yet, and I've not read any Aquaman comics.) It was fun getting to read about her, and the origin story of her and Arthur's love. But I would have liked the book more had it focused more on Mera's want to be a warrior like her mother before her, and less on Arthur and their relationship. (Which, like I mentioned above, was more tell than show.)
The book also would benefit from more transitions. More than once, I had to pause and go back to make sure I hadn't missed a panel; the story jumps from situation to situation too quickly with little explanation.
Arty Art: Floaty
Mera: Tidebreaker takes place half (or so) in the ocean and half on land. Byrne does a fantastic job with both, but I love the underwater panels a little more because of the movement he's incorporated into each.
The colors are great, too. Most everything's a muted green, black, or grey, except for Mera's hair. It really stands out, and calls attention to her, which is good, given that she's the main character.
Bonus Factor: Atlantis Xebel
We don't get to see much of Xebel before Mera leaves on her quest, but what we do see of it makes me want to learn more. What a cool place! However, I do not understand how they drink champagne without it mixing with the seawater.
Anti-Bonus Factor: Awful Parent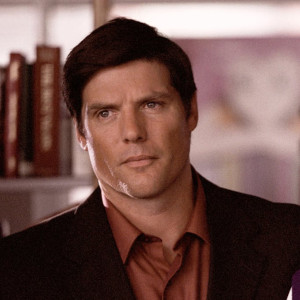 Mera's dad isn't awful so much as he is short sighted and narrow minded. He doesn't see Mera for who she truly is, and because of this, almost loses her.
Relationship Status: Friendly
Because I'm an Old, I worry a little about you, Book. Especially with how quickly you turned from a story about personal growth to one about how a relationship can fix things. But we had a nice time together, and I'm not going to fault you for being young.
Literary Matchmaking
Supergirl: Being Super
Mariko Tamaki and Joëlle Jones's Supergirl: Being Super is another origin story graphic novel about one of DC's most famous superheroines.
FTC Full Disclosure: I received a copy of this book from DC Ink, but got neither a private dance party with Tom Hiddleston nor money in exchange for this review. Mera: Tidebreaker will be available April 2.