About the Book
Title:
The Merciful Crow (The Merciful Crow #1)
Cover Story: Alterna-Disney
BFF Charm: Heck Yes
Talky Talk: Old-Fashioned Fantasy
Bonus Factors: Caste System, Magic, Great Dedication, LGBTQ+
Factor: Series Starter
Relationship Status: Can't Wait for Our Next Date
Cover Story: Alterna-Disney
There's no mistaking The Merciful Crow for anything else than what it is: a fantasy book. But it also kind of looks like the figure on the cover is lighting Cinderella's Castle on fire. I'd read a book about a Disney villain like that!
The Deal:
Fie is a Crow, a member of the lowest caste in the kingdom of Sabor. Unlike the other castes, the Crows have no birthright (i.e., gods-given talents), but they can harness the other caste's powers through their teeth. They're also the only caste who are immune to a deadly disease known as the Sinner's Plague, which is why they're the ones tasked with the mercy killings of those who succumb to the disease and their funeral pyres afterward.
When Fie and her family are called to the capital city, they assume it's for a standard collection. But Fie soon realizes that it's not standard at all: they've been tasked with collecting the prince and his body double. And things get even more unusual when the dead bodies turn out to be not so dead after all.
BFF Charm: Heck Yes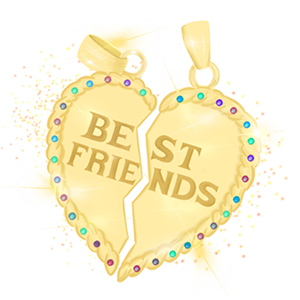 I just want to surround myself with a cadre of badass young women from all walks of YA, and I see no problem with that plan. Fie fits right in with all of the characters I adore most with her snarky, take-no-shizz attitude; her willingness to do what's right, even when it's hard; and her killer leadership skills. She can be stubborn and headstrong, but I feel like that could be said about pretty much any woman in a place of power, and I'm totally OK with playing second fiddle to someone this deserving of leading the way.
Swoonworthy Scale: 7
There's a bit of enemistry in The Merciful Crow that added to the slow-burn swoon between Fie and [REDACTED], but I wanted a little more actual chemistry in their relationship.
Talky Talk: Old-Fashioned Fantasy
The world Owen created for The Merciful Crow is expansive and intriguing, although we don't learn as much as I might have liked before the novel ends. The caste system that divides the people of Sabor is magical, in all senses of the word (more on that below), and Fie and her family of Crows are a unique and fully-realized crew, down to the most tertiary of characters—even the cat.
One thing that takes a bit of getting used to, however, is the "language" Fie and her kin speak. They use words that sound old-fashioned, like "kenned" instead of understood and "rutted" instead of, well, you know. (Sex. I'm talking about sex.) It works in the world, and it's not so complicated that it makes for a hard read, but it takes a bit to get the hang of it at the start of the book.
Bonus Factor: Caste System
In practice, caste systems are Very Not Good. But I find them fascinating in books, and the caste system Owen invented for The Merciful Crow is kind of like a fantasy version of the one from Pierce Brown's Red Rising Saga. I loved getting to know more about them through Fie's use of their powers/their teeth.
Bonus Factor: Magic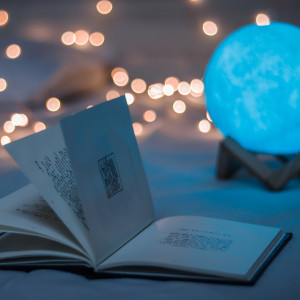 Speaking of teeth—the magical system in The Merciful Crow is a little strange, but I dug it. I'd lug around a bag of spent teeth, too, if they gave me superpowers when I held them.
Bonus Factor: Great Dedication
I love when people get clever with their book dedications. The one in The Merciful Crow reads:
"To everyone whose mercy is demanded, and who dreams instead of teeth. And to my parents: No, you're not in this one. The cat had first dibs."
Bonus Factor: LGBTQ+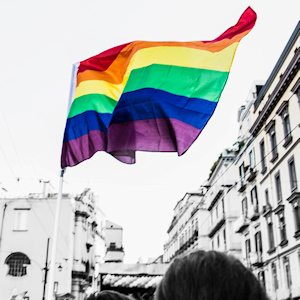 More and more, YA books are featuring LGTBQ+ characters without making it a Big Deal, and I am LIVING. There are loads of non straight characters in The Merciful Crow, and even a character who I assume is non-binary, since they're always referred to as they/them.
Factor: Series Starter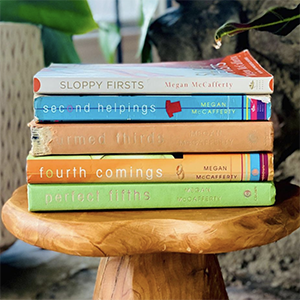 The Merciful Crow doesn't end on a cliffhanger, but there's definitely more to come in a second book (at the very least).
Relationship Status: Can't Wait for Our Next Date
I know I seem eager, Book, but I just couldn't keep my cool after how well we hit it off. I hope you don't mind that I texted you less than an hour after we went our separate ways. I'd really like to see you again, and soon. I think you feel the same!
Literary Matchmaking
The Boneless Mercies
If you're into mercy killings—and who isn't?—you might also like April Genevieve Tucholke's The Boneless Mercies.
FTC Full Disclosure: I received a copy of this book from Henry Holt, but got neither a private dance party with Tom Hiddleston nor money in exchange for this review. The Merciful Crow is available now.