Cover Story: Shades of Blue
BFF Charm: Big Sister
Talky Talk: Real (Beautiful) Talk
Bonus Factors: Pansexuality, Tasty Business
Anti-Bonus Factor: "Cool" Kids
Relationship Status: Support System
Content Warning: The Mirror Season is a book about the aftermath of sexual assault and dealing with the trauma of such a violation. While it's not graphic in its depictions, it is an honest look at the events and resulting issues.
Cover Story: Shades of Blue
This moody color scheme fits the tone of the novel nicely (in addition to reflecting the pansexual nature of the main character); it makes me feel both sad and hopeful, which is exactly what the book made me feel, too.
The Deal:
Until that night, Ciela Cristales lived in a world of magic and cinnamon. Known around town for her "magical" ability to tell exactly what pastries someone needs when they visit her family's pastelería. But then she went to a party where she and a boy she didn't know were both sexually assaulted, and her gift's disappeared.
Ciela hasn't told anyone about that night. She's made herself smaller, less noticeable. But then the boy shows up at Ciela's school, and helping him navigate the halls and peer politics might be the one thing that brings her gift back to life.
BFF Charm: Big Sister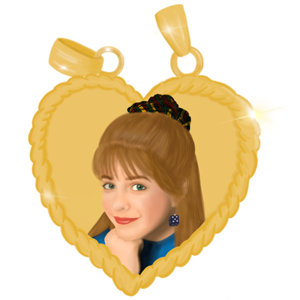 Although Ciela has a very large extended family, she's close with her parents, and she has a great best friend, she comes across in The Mirror Season as very lonely. She's closed herself off from people as a coping mechanism and spends a lot of time going through the motions, pretending that nothing happened and doing as much as she can to not think about the events of that night.
As someone who frequently pretends like things are fine when they're not, I can't fault her for this. Neither can I say that talking about it would make things better—although that's advice folks seem to give a lot, processing and working through traumatic experiences is such a personal thing, and what works for one person might not for another. But I'd love to be there for her when she did need someone to lean on/a shoulder to cry on.
Swoonworthy Scale: 7
Lock Thomas is someone Ciela wants nothing to do with. He doesn't remember that she was there that night, thanks to him having been drugged by someone at the party. He doesn't remember that she's the one who took him to the hospital, or that she was facing her own attackers in the room next to the one he was in. But helping Lock get to know their school and how to deal with the (unfair) school politics actually helps Ciela, both with her "gift" and in processing the night's events. He doesn't treat her like she's broken, although he quickly figures out that she's experienced similar trauma to him. But she just can't bring herself to tell him the truth about that night … even when it becomes crystal clear that he's exactly the kind of person Ciela would love to have play a larger role in her life.
Talky Talk: Real (Beautiful) Talk
As with all of McLemore's books, The Mirror Season mixes the magical with the harder side of real life. This book is their first contemporary, and it's likely the most personal—McLemore writes in their author's note that they are a survivor of multiple sexual assaults and wrote this book as part of the healing process. It's a novel that feels like a modern fairy tale in its morality; it's beautiful while being heartbreaking, but is ultimately a hopeful tale about overcoming trauma. The characters are nuanced and real, and even the magical aspects feel like something that could be part of modern life. (McLemore has a true talent at making the magical feel possible.) The book's not an easy read, but it's a stunning one that will linger for a long while after you finish, both the darker aspects and the bright ones.
Bonus Factor: Pansexuality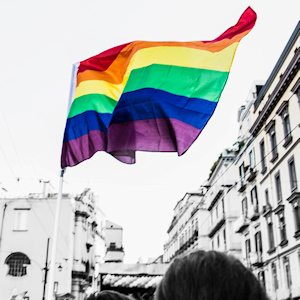 Although Ciela never exactly labels herself, she does think about/examine her feelings towards folks that lie in various places on the gender spectrum. Although the book isn't really about her pansexuality, it's a lovely examination/explanation of that sexuality.
Bonus Factor: Tasty Business
What I wouldn't give for a box of pastries from Ciela's family's pastelería! McLemore describes them in mouth-watering detail. And there's something so magical about a pretty pastry; even when Ciela's gift is acting up, I'm sure eating one of her creations would be a transcendent experience.
Anti-Bonus Factor: "Cool" Kids
Ciela and Lock's assaults were perpetrated by some of the most popular kids in their high school. Kids who wouldn't face consequences even if Ciela and Lock reported them because of who they are—and who their parents are.
Flames, I tell you.
Relationship Status: Support System
You broke my heart, Book, then pieced it back together. Our time together was horrifying and heartbreaking and hopeful. I want nothing more than to be there for you for the rest of whatever time we might have together, to see you rise from the ashes a beautiful phoenix.
Literary Matchmaking
Wild Beauty
For more of McLemore's beautiful prose, check out any of their previous novels, including Wild Beauty.
FTC Full Disclosure: I received a copy of this book from Feiwel and Friends, but got neither a private dance party with Tom Hiddleston nor money in exchange for this review. The Mirror Season is available now.