About the Book
Title:
Miss Mayhem (Rebel Belle #2)
Cover Story: Belle With The Balls
BFF Charm: Yay
Talky Talk: Southern Fried Magical Spies
Bonus Factor: Pageant
Anti-Bonus Factor: Bridge Book
Relationship Status: In It To Win It
Spoiler Alert: This is the second book in the Rebel Belle series, and therefore will have spoilers for the first. Read on with caution!
Cover Story: Belle With The Balls
I'm stealing Savannah's delightful pun for this, because it's too perfect. This is another cover where it certainly won't be mistaken for an adult book, and it is extremely girly (like Harper herself) but it's truth in advertising. I love the trophy with the sword—so cute! So subversive!
The Deal:
Things have calmed down in Harper's world, but now she's waiting for the other shoe to drop. Bee has returned after her mysterious disappearance, and the Ephors are silent…so the only drama in Harper's life is the boy drama surrounding her and her friends.
That is, until Harper and David find out that the Ephors want to recruit him—and in order to continue as David's protector, Harper must pass a series of tests that will either kill her or make her more powerful than ever. Meanwhile, David's visions are getting increasingly horrific.
And she's still got high school to contend with…
BFF Charm: Yay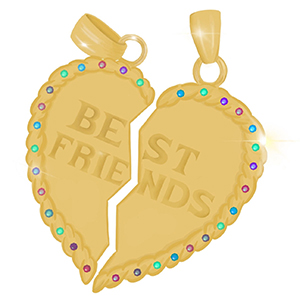 I love Harper, but I've got to say, I loved her more in Rebel Belle. In this installment, Harper's still competent and capable, but her sense of humor and southern belle charm is a little less present. Half of what made her so likeable in the first book was that she was all about manners and propriety while also killing someone with a shoe. I'll cut her some slack because this is the second book, though, and she's got a whole new host of problems to deal with.
Swoonworthy Scale: 7
The romance in this installment isn't as tension-filled as the first, because Harper has locked David down like the class presidency, but it's still pretty hot. That whole "life and death situation" thing really makes for some steamy makeout sessions!
Talky Talk: Southern Fried Magical Spies
As I noted above, this book isn't as sharp and funny as the first, but it still has some eminently quotable lines and perfectly southern situations. It's hard to argue with wisdom like, "Honestly, not enough people know how to use good manners as a weapon."
Bonus Factor: Pageant
One of the big showdowns in this book is during a pageant, and although I am a card-carrying feminist who disapproves of the idea that parading women around in swimsuits can be some measure of their worth…I also like big sparkly tiaras, tacky formalwear, and the bitchy backbiting that pageant stories bring. (I blame Sweet Valley High, or Sweet Valley Twins…whichever one it was where Jessica entered a pageant. Also, Toddlers and Tiaras.) So this is a perfect setting (although I thought Harper's logic in choosing the pageant as a showdown location was a little strange).
Anti-Bonus Factor: Bridge Book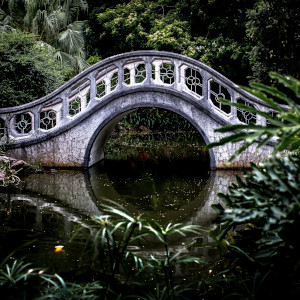 Well, this is a bridge book, y'all. Although it was a quick and fun read, it just didn't have the punch and panache that the first book did, although it did have a crazy cliffhanger ending. Miss Mayhem is clearly here to set things up for the third book, Lady Renegades, and that is reflected in the pacing.
Relationship Status: In It To Win It
Book, we had a positively magical first date, and this second one wasn't quite as crazy fun. Still, you were the perfect fun and fluffy antidote to the realities of my life, and I really like what you've done with David. By the time you took me to a pageant, I knew we were in it to win it. And the way we left things? Well, that third date better hurry up.
Stay tuned for the review of the third and final Rebel Belle book, Lady Renegades, coming in early March!
FTC Full Disclosure: I received a free review copy from Putnam Books. I received neither money nor a pet unicorn for writing this review, despite how hard I wished for one. Miss Mayhem is available now.