About the Book
Title:
The Witch's Hand (The Montague Twins #1)
Cover Story: Throwback
BFF Charms: Yay x3
Talky Talk: Newly Nostalgic
Arty Art: Hotly Historical
Bonus Factors: Witches, Awesome Parents
Factor: Duology Starter
Anti-Bonus Factor: Dan Scott Award for Awful Parenting
Relationship Status: Fourth Wheel
Cover Story: Throwback
This cover is very Nancy Drew/Hardy Boys-esque, which is perfect for the story. I also super love the use of the figure's cape as the sky. Clever!
The Deal:
Alistair and Pete Montague are twins who dabble in mystery-solving—and are really good at it. When a strange storm hits their town, the brothers, along with their adopted sister Charlie, set out to investigate … and soon find that there's more to their town, the world, and their skills than they'd imagined.
BFF Charm: Yay x3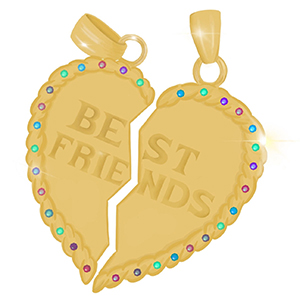 Al, Pete, and Charlie's trio is pretty tight-knit, but I'd absolutely try to wedge my way in there. They're clever, adventurous, intelligent individuals who investigate weird stuff happening in their town and sometimes get paid for it. I mean, what's not to love? Additionally, I've always adored the name Charlie for a girl—I'd absolutely use her Chuck nickname at all times—and if I were to have a small crush on the brooding, aloof Al, no one would have to know.
Swoonworthy Scale: 2
There's some hinted at romance brewing (heh) in the beginning of the book, but it turns out to be something totally different than expected. (In a good way!)
Talky Talk: Newly Nostalgic
The Goodreads blurb for The Montague Twins: The Witch's Hand describes the book as "Hardy Boys meets Paper Girls," and while that's a really apt description, it sells the originality of the book short. Although, yes, the story isn't the most unique, the familiarity of the story is more nostalgic than plagiaristic; if you liked Nancy Drew or The Hardy Boys stories, but always wished that the supernatural elements were actually supernatural, then this book is for you (and for me). Page's characters are people I'd like to know, and Fort Howl is a place I'd love to visit (although maybe not at night).
Arty Art: Hotly Historical
I wasn't familiar with Shannon's work before reading this graphic novel, but I'm a fan now. Although it looks simplistic and loose at first, there's a complexity to the art that's really beautiful. His use of light and shadows is really impressive, as are all the elements of the 60's setting, from the high-waisted pants to the twins's "quiffs" to Chuck's killer cat-eye sunglasses. He nails the spookier elements of the story, too; they're creepy and sinister without being gory.
Bonus Factor: Witches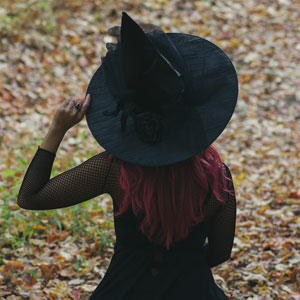 With a title like "The Witch's Hand," you'd assume that there were witches in this book—but we've all been burned by spooky Nancy Drew titles, right? Thankfully, this is a title that matches the story … in more ways than one.
Bonus Factor: Awesome Grownups
Al and Pete's adopted parents are, to use a 60's phrase, outta sight. David's a university professor—of what, I won't spoil for you—and Sherry's a trucker. Seemingly random couple, on the outside, but they're adorable and make a super team. Their interactions with the kids are the stuff of YA half of fame parents. And their meet-cute, which is talked about in the book, is so, so great.
Factor: Duology Starter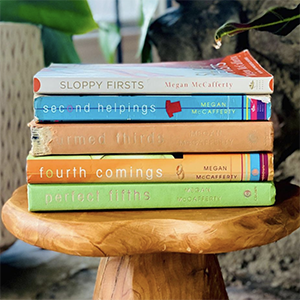 The Witch's Hand doesn't end on a cliffhanger, but I was definitely left wanting more adventures with Al, Pete, Chuck and crew. So I'm really glad to see that we'll get at least one more chance to solve mysteries together!
Anti-Bonus Factor: Dan Scott Award for Awful Parenting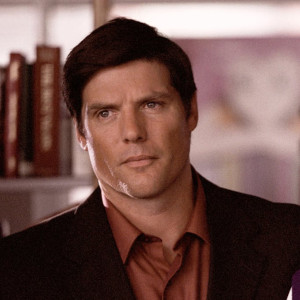 It's funny that this book has two distinctly different types of parents on the exact opposite end of the spectrum. There's another parent in the book—being purposefully vague here—who's a total piece of crap, and it's even more obvious when compared to David and Shelly.
Relationship Status: Fourth Wheel
I know you don't need a fourth partner for your mystery-solving team, Book, but I'd really love to be a part of the crew, and I promise to come up with some way to make myself indispensable. I'll prove it the next time we get together, you'll see!
Literary Matchmaking
Spill Zone (Spill Zone #1)
Scott Westerfeld and Alex Puvilland's Spill Zone leans more Stranger Things, but is another graphic novel featuring siblings and a strange town.
The Sullivan Sisters
And for more small town mystery with maybe a hint of the sinister, try Kathryn Ormsbee's The Sullivan Sisters.
FTC Full Disclosure: I received a copy of this book from Alfred A Knopf, but got neither a private dance party with Tom Hiddleston nor money in exchange for this review. The Montague Twins: The Witch's Hand is available now.