About the Book
Title:
Moon Over Manifest
Cover Story: Strut Yr Stuff
BFF Charm: YAY!
Swoonworthy Scale: 0
Talky Talk: Cine-o-matic
Bonus Factors: Keith Mars Award Of Awesome Dadhood, Old Newspapers, Historical Fiction, Moonshine
Relationship Status: Bonded For Life
Cover Story: Strut Yr Stuff
Not only is this cover gorgeous, with its vintage exposure, ambiguous target audience, and Scout-Finch-esque cover model, it also sports a Newbery Award Medal! So you can carry it around town proudly, showing off your fine taste in literature. Just don't read it while walking down train tracks, or you might end up like Chris O'Donnell in Fried Green Tomatoes.
The Deal:
12-year-old Abilene Tucker's spent most of her life riding the rails with her dad, Gideon. She doesn't even remember her mother, and Gideon's done the best he could to be both father and mother. When he gets a job with the railroad in Iowa, he suddenly decides his best isn't good enough, and sends Abilene to the town of Manifest, Kansas for the summer, where he lived as a boy. Bunked with Shady Howard, a bootlegger-turned-preacher who's been known to take in itinerants now and again, Abilene discovers a box of letters and trinkets belonging to a boy named Jinx and the legend of a WWI spy called The Rattler. Abilene and her new friends set out to unmask the spy, and Abilene ends up unmasking Manifest's secrets.
BFF Charm: YAY!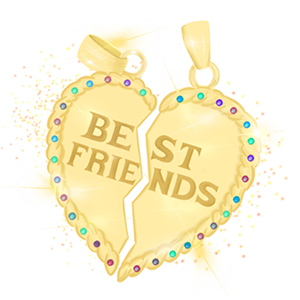 Abilene is one part Scout Finch, one part 11-year-old Anne Shirley, and one part Flavia de Luce, and I wholly and completely ADORE her. She's so used to moving from place to place that she's a bit prickly and hard to get close to, but she's also lonely and confused. I have the feeling if I can get her to trust me, we'll be bosom friends.
Swoonworthy Scale: 0
This is definitely a book about relationships, but there's nothing romantic about it. The ties Abilene forms with the folks in Manifest — and their relationships with each other — are sweet, and her longing for her father and confusion over why he suddenly abandoned her is wrenching.
Talky Talk: Cine-o-matic
Vanderpool weaves together two stories, that of Abilene in 1936 and that of Jinx in 1918, with ease and style. In 1918, Manifest was a town of immigrants enslaved to the coal mine, and breaking the mine's hold didn't keep the war from breaking the town. Abilene pieces together the story from what she learns from Miss Sadie, the Hungarian diviner who makes a living as a fortune teller and for whom Abilene does odd jobs, from the letters in the cigar box from Pvt. Ned Gillen, and from bits and pieces picked up from Hattie Mae's News Auxiliary, in the Manifest newspaper. Each of the storytellers has a unique voice — Abilene ("Truth was I didn't know what a divining parlor or a den of iniquity was but you can bet I planned to find out"), Miss Sadie's rich tales ("'Death is like an explosion,' Miss Sadie said, her accent thick, like the humid air that hovered heavy around me. "It makes people take notice of things they might have overlooked"), a young soldier, the chatty voice so common to WWI-era small-town gossip columns — and Vanderpool nails them all. The wit's as dry as the dust of 1936 Kansas, and descriptions as rich as Mama Santoni's famous lasagna from 1918.
A typewriter sat on a cluttered desk, its keys splayed open with some scattered on the desk like it tried to spell explosion and the explosion happened.
Bonus Factor: Keith Mars Award of Awesome Dadhood
This award doesn't go to Abilene's dad Gideon, but to Shady, whose shy manner conceals a heart of gold. I'd love to give an award to just about everyone in the book — shout-outs to Sister Redempta, Hattie Mae, Miss Sadie, and Eudora Larkin!
Bonus Factor: Old Newspapers
My great-great-aunt used to stash random newspaper clippings in her books and I've always loved coming across them, so reading Hattie Mae was familiar and fun.
Bonus Factor: Historical Fiction
The book flipflops between the Great Depression and the tail-end of World War I, two rich periods in recent history (and I'd much rather read this than Steinbeck).
Bonus Factor: Moonshine
Sure, moonshine can make you go blind, but it's also whisky you make at home, so you can have it ANY TIME YOU WANT. It also plays a funny part in the story — something to do with a chemistry classroom and the baptismal dunking tank at the First Baptist Church.
Relationship Status: Bonded For Life
A drifter's life is a hard one, but once I experienced the call of the rails with this book, I was ready to set off and never look back. We'll be each other's family on the road, and when we get weary and ready to put down some roots, I'll never feel like a stranger with it by my side.
FTC Full Disclosure: I received neither money nor cocktails for writing this review (dammit!). Moon Over Manifest is available now.