About the Book
Title:
More Happy Than Not
Cover Story: Smiley Big Face
BFF Charm: Big Sister
Talky Talk: He Said
Trigger Warnings: Suicide, Self-Harm, Sexual Identity Issues
Bonus Factor: Near-Future Technology
Relationship Status: Tearing Up
Content Warning: Suicide, Self-Harm, Sexual Identity Issues. The book features depictions of quite a few serious issues that can be hard to read about if you've ever experienced, or had a loved one who's experienced, such issues.
Cover Story: Smiley Big Face
We rag on Big Face a lot around here—for good reason—but this is a unique take on the trope. It's very graphic and works well with the title, plus the colors are great. On the whole, it's a little too cheery for the book's content, however; but I'm sure that was done on purpose.
The Deal:
Aaron has had a rough year: After his father killed himself, Aaron had trouble dealing with his grief and tried to take his own life, too. But he made it through the darkest times with the help of his girlfriend, Genevieve. Things were looking up. But after meeting Thomas, a guy who's a much different friend than Aaron has ever known, Aaron starts questioning everything again—even if he feels "more happy than not"—and realizes that maybe it's not Genevieve who he wants to be with. This confusion leads him to investigate a new technological breakthrough, Leteo, which promises to hide painful memories…but at what cost?
BFF Charm: Big Sister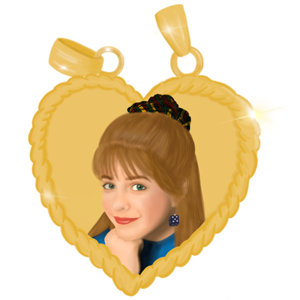 Aaron certainly hasn't had an easy life. He lives in a poorer section of the Bronx, his father committed suicide, he has some serious personal demons, and he's distraught over his uncertainty about his own sexuality. And yet, he's still able to be happy and is a great son. He also isn't afraid to love nerdy things (like comics and the More Happy Than Not universe's version of Harry Potter). For a 16-year-old, however, he feels very young. Basically: the boy needs a giant hug, and I'd love to give it to him.
Swoonworthy Scale: 3
Although there are multiple relationships in More Happy Than Not, none of them are really swoony. They're sweet at times, but more often a struggle.
Talky Talk: He Said
Perhaps it's because Adam Silvera was once a teenage boy, but Aaron's voice and perspective, through which the story is told, is utterly genuine and believable. In fact, all of the teenage characters felt very real. They use slang, they curse (quite a bit), they stumble in the difficult situations. I'm not a teenage boy, nor have I ever been one, but I felt so connected to Aaron while reading his story.
Bonus Factor: Near-Future Technology
The Letro Institute promises "memory-relief procedures" that can make people's lives easier or better. These procedures don't exist in our world, but it's not hard to believe that they could in a matter of years. Silvera does a good job of combining this science-fiction element in the very contemporary setting of the Bronx.
Relationship Status: Tearing Up
Thank you for being so honest, Book. You're not at all what I expected you to be, but the surprises you sprung on me were moving and filled with true emotion, even if they were hard to hear about. I won't take that honesty for granted.
FTC Full Disclosure: I received my free review copy from Soho Teen. This review was originally posted on Kirkus Reviews in exchange for monetary compensation, which did not affect or influence my opinions. More Happy Than Not is available now.