Cover Story: Holodeck Adventure
BFF Charm: Let Me Love You
Talky Talk: Runner's High
Bonus Factors: Surprises
Relationship Status: Repopulate The Planet
Cover Story: Holodeck Adventure
Let's queue ourselves up an adventure on the high seas, a trip to the wild ol' west or make ourselves the central character in a fantasy story—anything can happen when you're on the holodeck.
The Deal:
Seth has finally reached the point of no return, and decided that his life, which has been a long succession of one crappy event after another, is no longer worth living. Unfortunately, there's no light at the end of the tunnel—literally—since after Seth dies, he wakes up again, very much alive, but very much alone, in a strange, seemingly empty world.
BFF Charm: Let Me Love You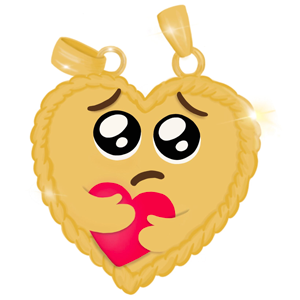 From the very beginning of More Than This, it's easy to see that Seth has a boatload of personal issues. And I'm no therapist, but I feel like a lot of his sorrow could have been avoided if he just had someone in his life that showed him how much they cared. I would gladly be that person, particularly after getting to know more about him after what was meant to be the end.
Swoonworthy Scale: 2
More Than This isn't about the swoon. But that's OK. (Rather, it's a story about survival.) There are a few sweet moments Seth remembers in his dreams, but those, too, are clouded by the gloomy nature of his life before.
Talky Talk: Runner's High
My only other experience with Patrick Ness came in the form of a Doctor Who short story ("Tip of the Tongue"), so I had NO IDEA WHAT I WAS MISSING until I cracked the spine of More Than This. Ness is an amazing storyteller, with an absolute gift for drawing readers into the story. His language is clear and precise, but there's something lying just under the surface that makes you want to dig a little deeper (i.e., read "just a few more pages!" before you absolutely must put the book down). Ness is also a bit of a troll, but in a good way—just when you think everything is going to be OK and your heart has finally stopped racing, another "holy crap!" moment will happen and you're off again. There's very little time to rest during the race that is More Than This, but it's a marathon I would run again and again.
Bonus Factor: Surprises
So much happens is More Than This…and I can't tell you much of anything without spoiling it for you. I'm sorry about that. I hope Surprised Kitty helps you survive the week until this book is actually released.
Relationship Status: Repopulate The Planet
If you were the only book left on the planet, Book, I'd be more than OK with helping you repopulate the world. You're most definitely not a cuddler and you pull no punches, but our offspring would be more than capable enough to make a fresh new start for humanity.
FTC Full Disclosure: I received my free review copy from Candlewick Press. This review was originally posted on Kirkus Reviews in exchange for monetary compensation, which did not affect or influence my opinions. More Than This is available now.