About the Book
Title:
My Calamity Jane (The Lady Janies #3)
Cover Story: Montell Jordan
BFF Charm: Yay x3
Talky Talk: Drunk History
Bonus Factors: Gender Bending, Wild West Shows, Werewolves
Anti-Bonus Factor: Dan Scott Award for Awful Parenting
Relationship Status: Groupie
Cover Story: Montell Jordan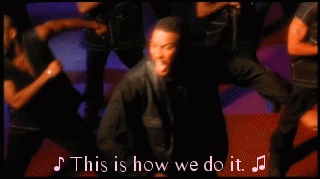 The covers for this series (collection?) are some of my favorite of all time, and the latest for this book is no exception. There's always a lot going on, but I love how fierce the women look, and the combination of the brightly colored, large sans-serif fonts and the handwritten notes are just *chef's kiss*. I want to have all of them face-out on my bookshelf, lack of space be damned.
The Deal:
You might have heard of Calamity Jane. You might have heard of Annie Oakley. You might have heard of Frank Butler (a.k.a. The Pistol Prince) and Wild Bill Hickok. And you might have known that they traveled across the U.S. entertaining the masses with their bullwhip and trick shooting skills. But did you know that their shows were just a cover for their true career: hunting garou (werewolves)? I bet not!
BFF Charm: Yay x3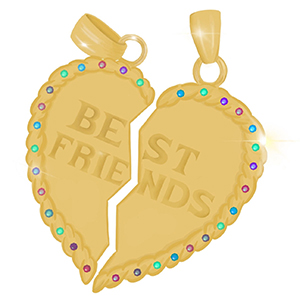 My Calamity Jane (like its predecessors) is divided into three POVs: Jane, Frank, and Annie. Through their perspectives, I got to know a lot about each of them and fell in platonic love with all of them. Jane's no-nonsense but surprisingly fragile; Frank's charismatic but level-headed; Annie's sweet but supremely confident to the point of being egotistical. I don't know if they'd accept my BFF charms, given their tight-knit relationships and dislike of putting normal folk in danger—except for Annie, who makes best friends everywhere she goes—but I'd sure want them to!
Swoonworthy Scale: 6
Although there are a couple of blossoming relationships in My Calamity Jane that are quite sweet—and one that might be unexpected, given the historical setting—the swoon level is somewhat limited by the particularly formal era.
Talky Talk: Drunk History
Hand, Ashton, and Meadows have made a name for themselves with the Lady Janies series, and that name is Awesome. Like, I want to hang out with the three of them on the reg, but especially when they're writing together. My Calamity Jane doesn't depart from the template the authors three set up in My Lady Jane and My Plain Jane, and we readers are all the better for it. These books are smart, funny, and informative (even if the history in them has been altered for plot purposes) and just a ton of fun to read. I once again found myself reading passages out loud to my husband and laughing heartily at various jokes. I really wish this weren't the last in the series!
Bonus Factor: Gender Bending
Jane is the kind of woman who'd rather wear "men's clothes" for comfort and moveability purposes, and I can't blame her. She often gets mistaken for a man, too, which doesn't bother her; as we all know, men—specifically white men—had/have it easier. But there's another character in My Calamity Jane who takes things one step further and dresses like a man and has a male persona because she's taken more seriously in her career when in that guise. Smart move, but it stinks that it's necessary.
Bonus Factor: Wild West Shows
Super problematic though they were, wild west shows were the hottest things in the late 1800s/early 1900s. I appreciate the depiction of Wild Bill Hickok's Wild West show in the book, as it's a show that doesn't include stereotyping of any indigenous people (minus some of Jane's fictional claims to fame, but she changes her mind on some of that by the end of the book) and gives women a chance to shine.
Bonus Factor: Werewolves
They're not exactly the stars of the show, but their inclusion in My Calamity Jane sure does add levity to a book that could have otherwise been quite heavy, given the time period. (But it would have had to be a totally different book by different authors; the Lady Janies books are decidedly unheavy, even when they do get a little serious.)
Bonus Factor: Dan Scott Award for Awful Parenting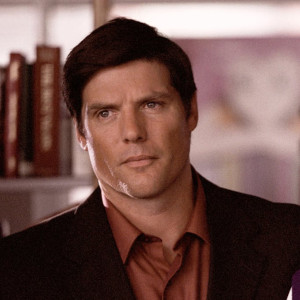 There's a mother in My Calamity Jane that's downright awful. And I have to leave it there, or else I'd be getting into spoiler territory.
Relationship Status: Groupie
I'm no good with either a gun or a bullwhip, Book, but I'd love to be a part of your crew. In the book, the authors expressly mention that the term "groupie" hadn't yet been put into use in 1876, but that's for sure the relationship I'd like to have!
Literary Matchmaking
My Lady Jane (The Lady Janies #1)
They're not direct prequels, so you don't have to have read them to read My Calamity Jane, but do yourself a favor and read My Lady Jane and My Plain Jane if you haven't already.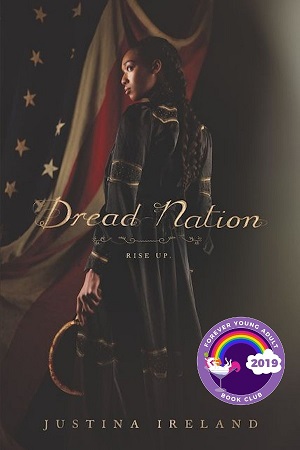 Dread Nation (Dread Nation #1)
Justina Ireland's Dread Nation series is another historical fiction western, but instead of werewolves, the heroines—one of whom's name is Jane!—battle zombies.
Under A Painted Sky
And it's got a much different vibe, but Stacey Lee's Under a Painted Sky has a similar western feel—also with gender bending!
FTC Full Disclosure: I received a copy of this book from HarperTeen, but got neither a private dance party with Tom Hiddleston nor money in exchange for this review. My Calamity Jane is available now.