Cover Story: Portrait, Interruptus
BFF Charm: Let Me Love You
Talky Talk: Of the Era
Bonus Factor: Queer Representation
Anti-Bonus Factors: Predators, Conversion Therapy, Sexual Assault, Queerphobia. Racism … ; Dan Scott Award for Awful Parenting
Relationship Status: I'll Be Your Beard
Content Warning: Bayron includes this at the beginning of My Dear Henry: "This book contains references to racism and queerphobia in the context of the late nineteenth century, instances of sexual harassment, assault, attempted sexual assault, and fictional elements reminiscent of conversion therapy."
Cover Story: Portrait, Interruptus
I can imagine the photographer of this portrait was quite unhappy when the candles started smoking, obscuring the face of this very handsome and dapper young gentleman. (For the story within, however, it's just the right amount of spooky.)
The Deal:
Gabriel Utterson doesn't want to be a doctor, but his father wants nothing more than for him to make a place for himself in the world. But as a young black man in the 1880s, making a place as a medical professional means doing the drudge work for actual doctors, or finding a marginalized community somewhere in the country in need of a doctor—certainly not living and working in the city or being a part of London society. But he goes off to school anyway, wanting to make his father proud.
There, he meets Henry Jekyll, a fellow medical student who makes his heart race, and who might just feel the same. And Gabriel begins to think that being a doctor might not be so bad, after all.
BFF Charm: Let Me Love You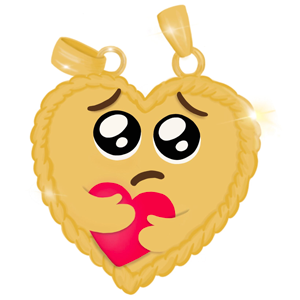 Gabriel is a sweet, caring, dedicated boy who deserves so much more than his circumstances allow. Not only is he Black in 1880s London, but he's also queer. He has so many prejudices stacked against him, but he rarely wavers in being true to himself, even when bad things happen because of it. I wanted nothing more than to wrap Gabrial up in a big hug and let him cry it out on my shoulder. And then go throttle the folks who put the ache in his heart.
Swoonworthy Scale: 6
Gabriel and Henry's relationship seems typical for the 1880s—it starts with the two being friends, then sending letters over summer break that get progressively more passionate, then slowly giving in to said passion when they're back at school, then breaking up due to societal pressures, then not seeing each other for months, then being concerned for the health of one of the people in the relationship, then thinking one person is hiding and/or seeing someone else, then realizing that something even more insidious is afoot, then discovering that the father of one of the people has done something abhorrent to rid their son of feelings, then one person saving the other from nearly killing themselves "for the greater good," then recovering and reconnecting. Typical.
Talky Talk: Of the Era
I recently read two of Bayron's other books (This Poison Heart and This Wicked Fate) back to back, and I got a feel for her writing style. My Dear Henry doesn't read like one of her books at all, but that's not a bad thing. In this book, Bayron emulates the style of a novel from the Victorian era, and does a bang-up job of it. My Dear Henry, which is a retelling/reimagining/remix (or whatever we're calling it these days) of Robert Louis Stevenson's The Strange Case of Dr. Jekyll and Mr. Hyde, reads much like the original, with more formal language and dialogue that fits the era.
London had a great many faces, some of which were unknown or, at the very least, unseen by the average Londoner. To be poor was to be frowned upon, stepped on. To be poor and Black was akin to being invisible.

A pang of anger knotted in my gut. What I would give to not see those terrible, twisted faces looking past me as they trampled me underfoot.
That said, Bayron has leaned into the aspects of the original story that—as she says in her author's note—"convey society's struggle with the negative, and often violent, perception of anyone considered 'other.'" I got caught up in the story easily, but the content is terrible and hard and poignant. I'm not sure if Stevenson was a good dude, but I think he'd be proud of this take on his tale.
Bonus Factor: Queer Representation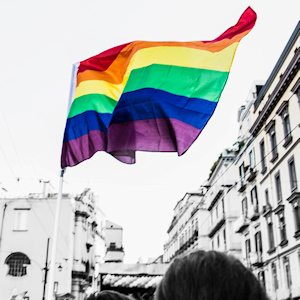 The idea that queer folks—specifically queer Black folks—didn't exist in certain eras of humanity is a laughable one, and Bayron does a great job of writing a story about gay boys in Victorian England that doesn't feel totally fictional (although the whole Hyde bit is, obviously). She doesn't shy away from showcasing the struggles queer folks might have experienced, but she also shows that not everyone was against the idea.
Anti-Bonus Factor: Predators, Conversion Therapy, Sexual Assault, Queerphobia. Racism …
I'll point you to the Content Warning at the top of this review. There is a lot to dislike about the themes of this book, but that's not to say that Bayron doesn't include them in thoughtful and impactful ways. (i.e., she doesn't just throw these terrible themes around for funsies).
Anti-Bonus Factor: Dan Scott Award for Awful Parenting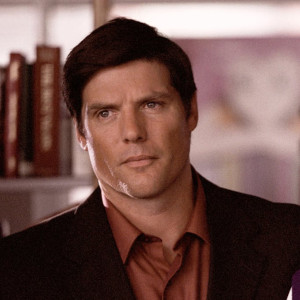 In a book filled with crappy adults (I'm specifically glaring at you, Sir Hannibal Hastings and Sir Danvers Carew, you shitty garbage ghouls), Henry's father takes the cake. Imagine—just IMAGINE—trying to rid your child of something that you think is wrong with them through abusing them. Because you think it'll help them in the long run. When in actuality, it'll just make things easier for you and your perception in society, you selfish and hateful monster.
(I think you can guess my stance on real-life conversion "therapy.")
Relationship Status: I'll Be Your Beard
I might not be what you're looking for in a romantic partner, Book, but I'd absolutely be willing to fake a relationship if it meant that you could be happy and safe in your real one.
Literary Matchmaking
Self-Made Boys
Anna-Marie McLemore's Self-Made Boys is another remix of a classic book with added queer representation that doesn't shy away from the struggles of the era.
A Madness So Discreet
Mindy McGinnis's A Madness So Discrete is another gothic historical take on the lengths parents will go to save face.
FTC Full Disclosure: I received a copy of this book from Feiwel & Friends, but got neither a private dance party with Tom Hiddleston nor money in exchange for this review. My Dear Henry is available now.