Cover Story: Tiny Teen Faces
Drinking Buddy: Nothing Fruity
Testosterone Level: Repressed
Talky Talk: Hey, Dummkopf!
Bonus Factors: Mysterious Loner Girl, Promposal
Bromance Status: Oh What a Night…
Cover Story: Tiny Teen Faces
At least this way, we only know what half their faces look like.
The Deal:
So nerdy comic book artist Hank Kirby decides to go for broke and ask Amanda Carlisle, the most popular girl in school, to prom. And not just any old way. He's going to prompose: Spell out 'Prom?' in Amanda's yard with sparklers. Maybe she'll be charmed enough to say yes.
Well, Hank didn't take into account the effects of magnesium-based fire on dry mulch, and he nearly burns down her yard. So much for that idea. But he manages to make a clean getaway. No one saw him.
Except someone totally did. A girl named Petyon. A frizzy-haired junior pyromaniac who is amused by Hank's blundering and kind of forces her friendship in exchange for her silence. So everything turned out okay, right?
Until Amanda starts searching for for the charming stranger who burned a message into her yard…
Drinking Buddy: Nothing Fruity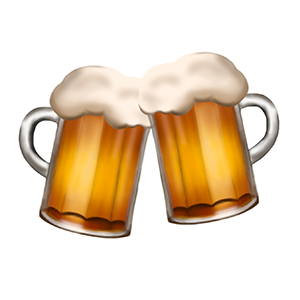 Okay, so Peyton refuses to eat tomatoes, strawberries, and grapes. I made this same vow when I was two and have rigidly kept my word for forty years. Peyton's diet has something to do with pesticides or sanitation, but I still admire her for this.
On the other hand, she desperately wants to be liked, especially by Hank. She's so busy pretending to be a cute, funny, intelligent girl that we miss that she already is all those things.
Hank has this fatalistic nerd vibe going on. He knows Amanda is going to turn him down, but he still wants to give it a shot. Stranger things have happened.
Every time I do a 'Between Two Lockers' interview, the author states how their secret crush never knew they existed. I'm glad to see at least one character not afraid to take the risk.
Testosterone Level: Repressed
So Amanda is impressed by the idea of someone trying to send a message to her in flame, and has set up a website so anyone who wants to take credit for this can apply (she's that good looking). Hank applies. So do a hundred other guys. But Hank has an ace in the hole: Peyton. She'll vouch for the fact that he was the one who burned down her lawn. She's totally happy to help. Just look at that pained grin.
Meanwhile, Hank's friend Nick, a not bad looking kid with family connections in the Mafia, takes a shine to Peyton. Soon, they're hanging out, doing things together, with Nick constantly suggesting that Hank find somewhere else to be. Hank's happy his friends are hooking up. Really happy.
Both Hank and Peyton aren't getting much help from home. Hank's mother and brother died in a car accident a few years ago, and his father has crawled into a bottle, emerging periodically to tell Hank that the wrong son died.
Peyton lives with her mother and her 'boyfriend' who look at her as a big child support check. And Hank gets the impression it's not just mental abuse that's happening at her house. He wants to help her, but what can he do? He can't even straighten out his own life.
Talky Talk: Hey, Dummkopf!
It's pretty easy to see who's supposed to end up with who, but, as in real life, it's not always so simple. Hank's got himself so convinced that no pretty girl would ever like a comic book nerd that he doesn't notice one already does. Peyton, on her part, plays the desperate card, buying Hank gifts she can't afford and championing his lost cause with Amanda, all the while dying inside.
That's pretty much teenage romance for you. The excitement of youth, along with the wisdom of youth.
Bonus Factor: Mysterious Loner Girl
Hank, who never had that many friends, finds himself intrigued by this crazy, fire-starting girl, with her wild hair, classic rock t-shirts, and zany room. But when he hears about her horrible past, about the terrible things her mother does to her, he knows it's up to him to save her.
Because what you see is what you get, right? She's being completely honest with him, of course.
Bonus Factor: Promposal
Like with a lot of kids these days, not only is prom a special occasion, but the act of asking someone to prom is also a big deal. Hank's theatrics both fail and succeed. I'm just glad we didn't have this back in my day, it was awkward enough.
"Hey, Katcher, my friend is going with your friend, but she doesn't want to go as a couple. So we have to go too."
Bromance Status: Oh What a Night…
Can't say I'll pick you up again, but I'll always have fond memories of reading you.
FTC full disclosure: I received neither money nor a vintage issue of Captain America for writing this review.