About the Book
Title:
My Plain Jane (The Lady Janies #2)
Cover Story: Montell Jordan
BFF Charms: Yay x2, Be Mine
Talky Talk: Drunk History
Bonus Factors: Jokes, Ghosts (and Ghost Busting)
Factor: Jane Eyre
Relationship Status: Buying the Wedding Mags
Cover Story: Montell Jordan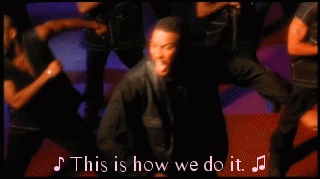 I love this cover a lot. I called the cover of the first Lady Janies novel, My Lady Jane, an amalgamation, and it remains true for this book. It's such a fun combination of a lot of different elements. Some might find it too busy—and that's valid!—but something about how all of the elements work together makes this a series I'd totally face out on my bookshelf.
The Deal:
You might think that Jane Eyre, of Jane Eyre fame, as a fictional heroine who gets a happily ever after (of sorts?) with Mr. Rochester. But the truth is a little more complicated, and the story of the actual Jane Eyre—the Jane that Charlotte Brontë befriended at school—is filled with unexpected twists and turns. For starters: Jane sees dead people. And talks to dead people. (But yes, there's still a "crazy" wife locked in the attic.)
BFF Charm: Yay x2, Be Mine
Jane and Charlotte are both bookish, "plain" women with a penchant for not really paying attention to the limitations of society in pre-Victorian era England. They try to do what's expected of them, but it's not really in either of their characters to be meek. Charlotte, in particular, is sassy and confident, and uses her smarts to solve problems. Jane's a little overcome by the idea of being rescued from a lonely, poor life by a man, but she, too, is a fighter.
Very Special Agent Alexander Blackwell is a member of the Society for the Relocation of Wayward Spirits (furthermore referred to as, simply, the Society). He can also see ghosts, and it's his sworn duty to rid England of particularly bothersome spirits. He's doesn't quite match the era's idea of handsome, but with his chiseled jaw and floppy dark hair, I'm pretty sure he's actually a total smoke show. Plus, he doesn't completely shut Charlotte down when she's butting into his business (eventually), and his interest in equality is a pretty nice characteristic from a man in this historical time period.
Swoonworthy Scale: 7
Both Jane and Charlotte find themselves in situations in which they have improper—albeit chaste as HECK—thoughts about members of the opposite sex. What happens with said members (heh), I won't spoil. But My Plain Jane isn't the kind of book to end on a sad note.
Talky Talk: Drunk History
Although Hand, Ashton, and Meadows say that they're revealing the actual truth behind the Jane Eyre story, My Plain Jane is, in fact, a work of fiction. It's a hilarious, anachronistic, feminist retelling of the work that went into Charlotte's writing of the book, but it's very much not a realistic historical tale. (I kind of wish it was, though, 'cause it was a hundred times more fun to read than Jane Eyre, but I digress.)
Hand, Ashton, and Meadows—the Lady Janies, as they are collectively known—are fantastic at spinning a known story into something fresh. They're also masters of weaving in pop culture references from many eras, and half the fun of reading is coming across those nods. The worldbuilding is accurate, if not entirely fleshed out (I assume they assume that their readers are somewhat familiar with the era in which the book is set), but the characters stand out as truly unique. I have no clue if the authors split the various POVs up, or just got together and wrote the whole thing together; it's impossible, for me at least, to determine who wrote what, even with the separate POVs. The story just flows that well.
Bonus Factor: Jokes
My Plain Jane features the kind of jokes that you want to share with everyone around you, even though they're not reading the book with you. I made my husband listen to a slew of them, and he politely laughed 'cause he's a good egg.
Bonus Factor: Ghosts (and Ghost Busting)
I much prefer it when ghosts are kind of bumbling and mostly harmless, rather than the kind that are malicious and really, really creepy. I wouldn't say the ghosts in My Plain Jane are totally good, but for the most part they're more humorous than horrifying.
Factor: Jane Eyre
I have tried, more than once, to get through Jane Eyre. And unlike Pride and Prejudice, which I also struggle with in book form but love every adaptation of, I don't even really like adaptations of Jane Eyre. Rochester is NOT SWOONY, and I will die on that hill.
However, if you're a Jane Eyre fan, and are OK with it being altered in unexpected (but fun) ways, you'll enjoy My Plain Jane just as much as I did. Just don't go in expecting a close retelling.
Relationship Status: Buying the Wedding Mags
Although I first feared that we didn't have enough in common, Book, you quickly proved me wrong. I was immediately sucked into your story. Humor is a quality I look for in any long term relationship, and you made me laugh from the very start. I hope we're on the same page with where this is going, because I'm feeling like there's a proposal in our future.
Literary Matchmaking
My Lady Jane (The Lady Janies #1)
If you haven't read the first Lady Janies book, My Lady Jane, I'd recommend doing so, stat! (You don't need to read them in order, but you might miss a special cameo in My Plain Jane if you don't.)
Always Emily
For another fictional account of Charlotte Brontë, check out Michaela MacColl's Always Emily.
Brightly Burning
And for something completely different (but also familiar), try Brightly Burning by Alexa Done—a Jane Eyre retelling set in space.
FTC Full Disclosure: I bought a copy of this book with my own money and got neither a private dance party with Tom Hiddleston nor money in exchange for this review. My Plain Jane is available now.