About the Book
Title:
Mysteries of Thorn Manor (Sorcery of Thorns #1.5)
Cover Story: Power Couple
BFF Charm: Platinum
Talky Talk: Author Fan Fiction
Bonus Factors: Magical Townhouses, Found Family, Books
Relationship Status: Engaged
Careful, Sweetie: spoilers! This is the sequel novella in the Sorcery of Thorns series, so if you haven't read the previous one, you should probably hop back in the TARDIS and go curl up by the pool in the library with the first book before continuing.
Cover Story: Power Couple
I always love the stylized cartoony design of Rogerson's books, and this paints the characters exactly how I see them. It's adorable and clearly tells you the focus of this book is this couple.
The Deal:
It's been 2 months since the end of the first book where ex-library-warden-in-training Elizabeth Scrivener, sorcerer Nathaniel Thorn, and demon-servant Silas saved their world from certain death and destruction. Silas had sacrificed himself, but the very last paragraph of the first story hinted that he could be re-summoned from the Otherworld, and now we know it's confirmed! Silas is not without his battle scars, and now he needs to contend with a new human housemaid, Mercy.
Everyone is getting settled in their new normal when the manor's wards activate, locking them inside and creating havoc outside. Elizabeth and Nathaniel need to get to the bottom of what's keeping them trapped, and they have the sneaking suspicion it might be the unspoken state of their relationship…
BFF Charm: Platinum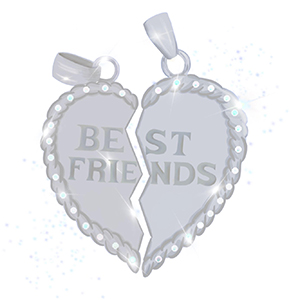 I loved Elizabeth's steadfastness before and I still love her now. She's the kinda gal who would happily tromp around all day in a suit of armor and brings her sword, Demonslayer, to bed, but she'll also spend the afternoon quietly healing a neglected grimoire and wondering what this stomach-swoopy feeling of happiness is every time Nathaniel looks at her. I'd gladly be locked in house with her and the rest of the gang (as long as someone ensures Silas won't eat me).
Swoonworthy Scale: 8
Nathaniel and Elizabeth are growing closer and closer, and the manor wards may or may not have activated after they spent the night in bed together (Just kissing! Elizabeth swears.). Nathaniel is the perfect book boyfriend combo of devilishly good looks, magical powers, jokey wit, hidden pain, and that heart of gold we all love. Did I eat up every little bit of their adorable interactions and smile uncontrollably to myself while reading? Yup!
Talky Talk: Book Fan Fiction
Margaret Rogerson states in the Foreword that she wrote this during COVID purely to keep herself sane, and that she knew it was going purely fan fiction fluff about her own characters. She didn't think it would actually be printed, but her publisher loved it. And so did I!
You know how when a great book is done you just want to spend a few more happy times with your book besties without a full-on sequel that threatens their happy ending? This novella is exactly what that is, and it's actually FROM the author and well-written to boot! The book works as a supplement to Sorcery of Thorns because that story already had kind of a dreamy, everything-will-work-itself-out, happy-ending quality even when situations were dire, so this sweet, low-stakes addition doesn't feel out of place tonally.
Bonus Factor: Magical Townhouses
I love Thorn Manor with its centuries of magical artifacts, magically-hidden rooms (someone hid a whole ballroom for decades!), animal topiaries and gargoyle sentries, and crabby grimoires. Exploring giant houses and seeing what crazy things people have created to live in is a real-life hobby of mine as well. This is the perfect setting, and I love the way Rogerson ties in the manor with the storyline.
Bonus Factor: Found Family
Attention isn't just given to Elizabeth and Nathaniel's relationship, as a big component of Sorcery of Thorns was Elizabeth's friendship with Silas and how her trust and faith in him ended up saving everyone when she unleashed him in his true form. She knows he returned a bit changed and, despite what he says, feels the centuries of history wrapped up in his servitude of the Thorn family.
Bonus Factor: Books
Dare I say I could've used even more of these persnickety sentient grimoires and their quirks? It's such a fun concept.
Relationship Status: Engaged
I didn't even need to read past the first page of this novella to declare my intentions with this Book: we're gonna spend forever together and I want everyone to know it.
FTC Full Disclosure: I purchased my own copy of this book. I received neither money nor peanut butter cups in exchange for this review. Mysteries of Thorn Manor is available tomorrow.