About the Book
Title:
Namesake (Fable #2)
Cover Story: Two (Big) Faced
BFF Charm: Yay
Talky Talk: High Seas & Stakes
Bonus Factor: Geology
Relationship Status: The Wind In My Sails
Warning, there be spoilers ahead! If you haven't read Fable, turn back now or you'll ruin a great read for yourself.
Cover Story: Two (Big) Faced
If you put the cover of Fable next to this cover, you get Fable's whole face! Nice one, designers. I particularly like the details in the artwork that show how her life has changed since the first book: the gorgeous earrings, the make-up. Our girl is moving up in the world (but she'll always look like Bryce Dallas Howard to me).
The Deal:
I think we all remember the cliffhanger from Fable since it was so goddamn egregious but in case you weren't as incensed as I was, Namesake picks up right where its predecessor left off: Fable is being held captive on Zola's ship (the Luna) after she decided to just, you know, sneak into town to get West's mom's ring like what could possibly go wrong?! And right before she was kidnapped, she ran into Saint (her dad), who tells her that West isn't who she thinks he is. Oh yeah, and Clove, Saint's former navigator, isn't dead and is in fact working on the Luna! Cool cool cool.
Zola's schemes aren't clear to Fable, but when the ship lands at Jeval and he begins recruiting dredgers, including our ole pal Koy (whom you'll recall tried to kill our heroine in the previous book), she starts to see that his plan is much bigger than she imagined—and that she's at the center of it all.
I'll keep things vague beyond that so you can enjoy the twists and turns for yourself, but I will say we get to meet some fascinating new faces (including Holland, mentioned in Fable as the most powerful gem trader in the Unnamed Sea) and reexamine existing characters in a different light.
BFF Charm: Yay!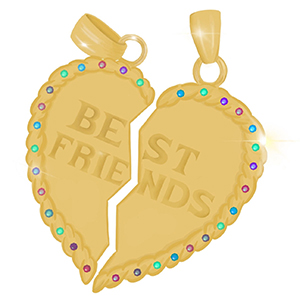 Even though she's stubborn as all get out, I remain in awe of Fay's tenacity and strength, as well as her passion for the people she loves. Girl is determined AF! Which, yes, sometimes drives me crazy, like seriously don't kill yourself holding your breath just trying to find some rocks, a gem is not worth your life my risk of a heart attack!! If you were impressed by her endurance in the first book, prepare to be slain by her boldness in this one; she's gained confidence, and it shows. I obviously had nothing to do with that but it didn't stop me from feeling immensely proud as I watched her take charge of her life and fight for what (and who) she believes in.
Swoonworthy Scale: 5
Once two characters have finally gotten together, it's really tricky to keep those flames burning. We all know this and yet, I was still disappointed by the lack of chemistry between West and Fable in Namesake. Y'all there's so much dang ANGST! This is partially due to the duo constantly disagreeing about what to do throughout the story, but then there's the whole subplot of Fay wondering if her father was right about West being a super dark dude, and it just… didn't work for me. Was there ever a moment when I wondered, "Wow, maybe West is the villain?" or "Could this character, who is clearly the love of Fable's life, actually be unredeemable?" Nope! And given that lack of tension, which IMO you really need to maintain the swoon, their relationship is sadly snoozeworthy.
Honestly, the most interesting duo in Namesake isn't a romantic pair—it's Fable and Saint. The complicated history between them, not to mention Fay's devotion to her father in spite of never being able to trust him, make for a compelling (platonic) love story that in my opinion is the true heart of the book.
Talky Talk: High Seas & Stakes
Rosemary used this description in her review of Fable, and I couldn't think of a better way to sum up the dynamic sense of adventure Adrienne Young instills in every page. You can practically taste the tang of salt in the air and the burn of tavern rye. (Seriously I need to order some small green glasses stat.) From the open seas to the port towns brimming with intrigue and shady characters, the story teems with thrilling uncertainty as the ragtag Marigold crew navigates a perilous path through both political and literal storms.
Bonus Factor: Geology
While the gem sage portion of the book is on the fantastical side, I truly nerded out over the actual geology embedded in Fable's dredging. I haven't done any fact checking, but I assume that lines like this are based in science:
Most of the reefs were encircled by basalt, slate, and sandstone—prime locations to find most of the stones that ran the gem trade.
The color of the sea bottom told me that the bedrock was limestone. Caches of calcite, fluorite, and onyx would litter the reef in pockets, and I could hear their distinct calls all around me, humming from where they lay beneath the rock.
That shit is just cool, y'all! Almost makes me wish I could go back and take a geology class in college. (Almost. Because you know it wouldn't be nearly as exciting as this book.)
Relationship Status: The Wind In My Sails
I'll admit, Namesake had big shoes to fill, but it left me just as exhilarated as its predecessor—and a lot happier thanks to its satisfying conclusion (no cliffhangers here, folks!). Lesser sequels would have just hit the same beats, but this novel expands its already rich world and fills it with juicy schemes and a labyrinth of hidden agendas. While the romance may have dimmed, the story is boatloads of fun (not sorry about it!) and will leave you racing through the pages faster than the Marigold cutting across the sea.
Literary Matchmaking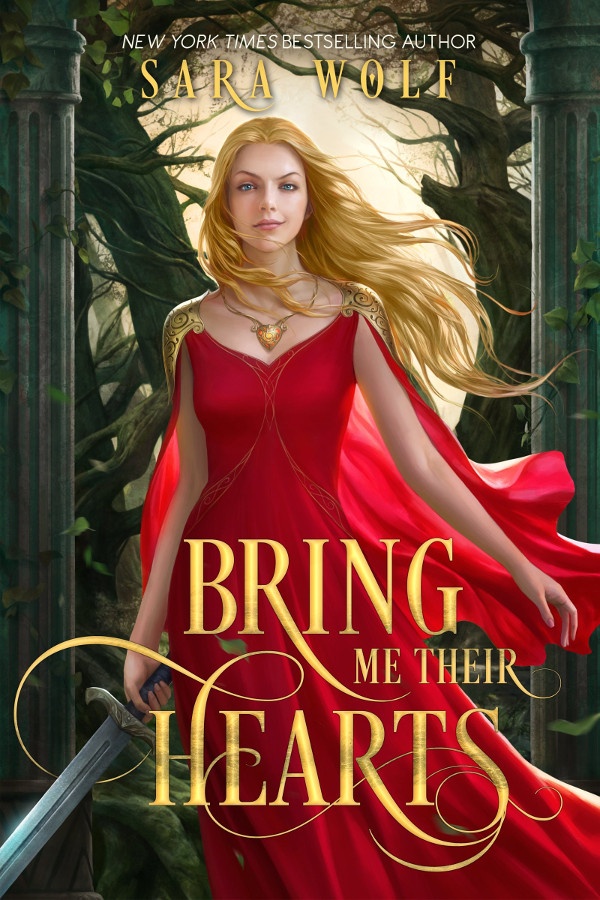 FTC Full Disclosure: I checked this book out from the library and received neither money nor cocktails in exchange for writing this review. Namesake is available now.