About the Book
Title:
Nemesis (Project Nemesis #1)
Cover Story: What Lies Beneath
BFF Charm: Shrug
Talky Talk: Fragment-Happy
Anti-Bonus Factors: Series Starter, Stock Characters
Relationship Status: Seeking a Friend for the End of the World
Cover Story: What Lies Beneath
I am partial to covers that belie the fact that there's a young adult story underneath, and this is one. It says, "Let's pretend we're just reading crime fiction," and I'm like, "Ok!"
The Deal:
Melinda "Min" Wilder has a nasty habit: she can't stop getting murdered! It started on her eighth birthday: a man in a black suit and sunglasses pushed her off a cliff and into the rapids below. She died. Then she woke up, fit as a fiddle, in the woods just a few miles from her home—not a scratch on her. Nobody believed her, of course. But the lucky gal has gotten to celebrate this strange tradition every other year! Now she's 16, and she is determined to solve the mystery of her own murders. Plural. Alone. Because there's plenty more going on in her tiny tourist town of Fire Like, Idaho—and the world. A giant asteroid is hurtling toward Earth, threatening to wipe out the planet. Is everyone doomed? And if they survive, is Min still doomed? Will she live to die another day?
BFF Charm: Shrug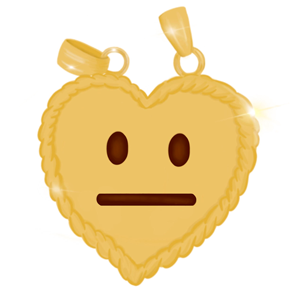 I don't feel like I know Min very well, but on paper, she seems great: She's loyal, she speaks her mind, and she's tough. But I found that I didn't really care about her. I mean, sure, I don't want anybody to die on their even birthdays, and of course I don't want all of humanity to be wiped out like the dinosaurs. But other than that, I didn't feel very invested in Min—and only slightly invested in her BFF, Tack. He and Min are from the wrong side of the tracks, if you will, and get picked on relentlessly for it. It was such lazy teasing for something that I think (I hope) modern teens don't actually tease each other about. I mean, the rich kids called Min "Trailer Park." Cheap shot! Besides, everyone knows it's "Trailer Trash." JUST kidding!
Swoonworthy Scale: 2
Tack has been Min's best friend since both of them were very young. They are both outcasts, and they both suffer secret abuse. Tack is loyal and funny and brave, and it's clear he's held a torch for Min for a long time. Then there's the handsome but aloof Noah Livingston, who hangs out with the cool (read: mean) kids and who shares a birthday with Min. (If you've been paying attention, this means something.) The stakes are pretty high in this story, but Min does find some time to let a crush develop … and more. Hubba, hubba. But I honestly couldn't find it in my heart to care.
Talky Talk: Fragment-Happy
Reichs is fragment-happy in his writing, and that makes me fragment-sad. I fully appreciate the literary device that is a sentence fragment, but here it was used without purpose, not judiciously. Not at all. (See what I did there?) It's fatiguing; I feel fatigued. Let me give you a few examples:
I sat back, stymied. Experienced a moment of doubt.
I signed inwardly. Walked after my ball.
I was about to agree. Froze instead.
At first, this was something I was willing to forgive. But by the middle of the book, I had developed quite a grudge.
Aside from that, the story just felt too long. The back of my review copy said it moves "with breakneck speed." I'd say it's more like a dinner cruise you thought would last three hours, so you didn't ask anyone to come by to feed your cat, but all of the sudden you're on a transatlantic ship and you're like, "But I didn't even bring a change of underwear!"
Anti-Bonus Factor: Series Starter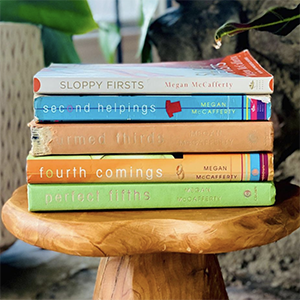 When finally the story came to an end, its twisty cliffhanger was shocking, but also … unsustainable? This series is supposedly going to continue, but I can't see how—or why.
Anti-Bonus Factor: Stock Characters
Aside from the three main characters in the story, everyone else is stereotypical. We've got a flirty, mean-girl ex-girlfriend; a step mom about to marry a wealthy dad and ship the kid off to a boarding school; a maid named Rosalita and a cook called "the cook"; a nameless villain dressed all in black; a power-hungry bully—the list goes on. It didn't feel like lazy writing, but maybe out-of-touch writing. It's this kind of dialogue that makes my eyes narrow in skepticism: "That story was on Buzzfeed, bro," says one kid to another, who won't believe his conspiracy theory. "My mom's Facebook timeline, too. Real enough for you?" Eye-roll central!
Relationship Status: Seeking a Friend for the End of the World
The end is nigh, Book. And no offense, but I'm going to keep searching for my apocalypse partners. Good night, and good luck.
FTC Full Disclosure: I was provided a free review copy from Penguin, but I received no money and no martini with extra olives in exchange for this review. Nemesis is available now.
---
About the Contributor:
It's taken a decade, but Lacey Nadeau has finally decided she misses the beaches of Southern California where she grew up. (It took only about a minute for her to miss the Mexican food.) However, she's pretty committed to the fun and sun of Denver, CO, where she plays with spreadsheets by day, and drinks boozy slushies with her husband and puppy by night. The puppy just pretends.