About the Book
Title:
Never Always Sometimes
Cover Story: Make a List
BFF Charm: Big Sister and Nay
Talky Talk: Dreamy
Bonus Factors: Bucket List (Ish), Romantic Gestures
Relationship Status: More Than Meets the Eye
Cover Story: Make a List
This cover features the story's Nevers list, but it's a little on the boring side. Although if the original list is Never, then shouldn't the small, extra crumpled list be its opposite as Always? WHAT HAPHAZARD CRUMPLING IS THIS?!
To its credit, the cover is still perfectly serviceable and it also looks nice with Adi Alsaid's first book (Let's Get Lost). Probably because you can apply my entire Cover Story from that book report to this one, too.
The Deal:
On the eve of freshman year, BFFs Dave and Julia created a pact of high school clichés to avoid — the Nevers list. Now that senior year is coming to an end and they haven't been changed by high school as their younger selves had feared, what's the harm in checking out what they've been missing on? But breaking out from their comfort zone might end up changing them and their rock-solid friendship after all.
BFF Charm: Big Sister and Nay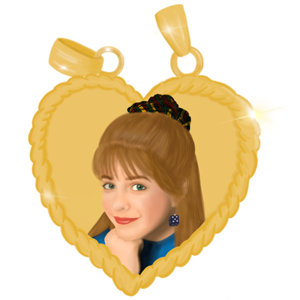 Dave is a sweet, sensitive kid that I can't help but adore, even when I think he's making bonehead decisions — most of which revolve around his longtime crush on Julia. I'd gladly step in as a meddlesome older sister with STRONG OPINIONS re: his love life.
Oh, Julia. You tread dangerously close to Manic Pixie Dream Girl territory in the beginning as the quirky object of Dave's affections. But I did like you more once your character was more fleshed out, such as your hero worship of your absentee globetrotting adventurer mom over your responsible, dependable, plural-on-purpose dads.
HOWEVER. Julia's commitment to one of the Nevers goes wayyyyyyy too far, in a way that has me screaming why no one else in the book seems to be as bothered by it as I am?! Like, sure — no one approves of her antics, but there are some seriously damaging implications to her pranks that I just cannot get over.
Swoonworthy Scale: 5
Real talk: I'm not a huge fan of Duckies. Yes, there's something sweet about falling for your best friend, but OMG SAY SOMETHING ABOUT IT THEN instead of hoping they'll wake up one day and finally see you that way. The truth will set you free, y'all. (And this is coming from someone who 'fessed up about crushing on her best guy friends in her teen years twice — and got rejected twice!)
ANYWAY. Despite my Duckie dislike, Dave and Julia have a comfortable, lived in relationship that makes them seem practically like a couple anyway. But trying out the Nevers has also brought Dave closer to Gretchen, a popular classmate with whom he has cute, easy banter. As clichéd (har) as love triangles are, Dave's struggles with his feelings for both girls rings true.
Talky Talk: Dreamy
There's something about Adi Alsaid's writing that just exudes warmth; it's like being enveloped in a big hug. Although that doesn't necessarily mean everything's puppies and sunshine, either. The characters fight and make mistakes, but an overall sense of hopefulness still perseveres.
Bonus Factor: Bucket List (Ish)
No one's dying or anything, but completing the Nevers list before the end of high school is a similar concept.
Bonus Factor: Romantic Gestures
What better way to tell someone how you feel about them than through an incredibly elaborate gesture? OK, there are actually tons of less mortifying better ways. But it's as big of a high school cliché as any, and this one goes all out.
Relationship Status: More Than Meets the Eye
Not gonna lie, Book — I've been on more dates with clichés than I care for. But your self-awareness of them sets you apart from the pack, providing a welcome reminder to look both to and beyond clichés for truth.
FTC Full Disclosure: I received my free review copy from Harlequin Teen. I received neither money nor froyo for writing this review (dammit!). Never Always Sometimes is available now.