Cover Story:
BFF Charm:
Talky Talk:
Bonus Factors:
Relationship Status:
Cover Story: Like A Mothercussing Adult
Laid out like a cell from a film strip, the bold typography and scratchy image would make this book blend right into the adult section… which is where it belongs, actually, because this is an adult book.* The woman's red coat makes it obvious that she's Ashley Cordova, a.k.a. the Laura Palmer of the story, but it's not just the imagery that ties to the book–the tone of the artwork really captures the noirish atmosphere of the story.
*Dammit, why can't YA books get covers like this?
The Deal:
As the name of this website makes obvious, we focus on young adult novels 'round these parts. But every once in a while, we read a non-YA book that is so awesome, and so compelling, that we have no choice but to force everyone we know to read it review it. Night Film is, as you may have guessed, one of those exceptions.
Scott McGrath was a high-flying investigative reporter until the day he decided to expose Stanislas Cordova, a reclusive director with a massive cult following. After receiving a call from Cordova's driver, who hinted at disturbing tendencies involving children, McGrath publicly took on the famous filmmaker, only to find himself without a source, without a story and without a career. Five years later, Cordova's 24-year-old daughter, Ashley, turns up dead, and McGrath is drawn back to the dark, murky mystery of her father. It's a perilous journey simmering with shadows and secrets, and even with the help of two unexpected sidekicks, McGrath can't be sure if he's clambering towards the truth… or descending into madness.
BFF Charm: Three's Company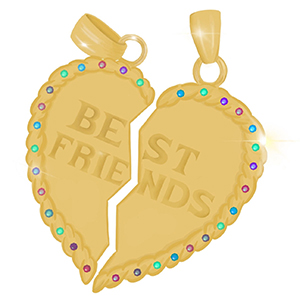 Individually, the three protagonists aren't necessarily people I'd consider as bestie material (with the possible exception of Nora, who is delightful no matter who she's around). But when you put them together, you get a motley crew that I would sign up for in a heartbeat.
As the narrator, Scott is naturally the character whom I got to know best, and I admired his determination, his intelligence, and the cynical edge of his humor. His obsession with Cordova springs from a good place, but it's also twisted by his passion for the man's films, and I relished the complexity this lent to his character. But my absolute favorite thing about Scott is his love for his little daughter, Sam. We're talking HEART MELTING, you guys.
Nora is, in one word, kooky. She's a young, aspiring (and terrible) actress who wears old people's clothes and carries around a parakeet named Septimus. I mean, based on that description alone, you should want to invite her to your next everything. But there's more! She's also sweetly earnest and compassionate and super hilarious in unintended ways. Nora is MY GIRL.
Then there's Hopper, who, let's be honest, would receive my BFF charm… with benefits. Dude has nailed every element of being an MLD: he's hot, he's enigmatic, and he's got a tragic past. Surly one minute and pensive the next, Hopper is a puzzle that I wouldn't mind putting back together, if you catch my drift.
Swoonworthy Scale: 3
In order to avoid spoilers, I can't say much on this topic. Just know that, even though this novel is far from a romance, there is an incredibly poignant and heartbreaking tale woven into its pages.
Talky Talk: Masterful
Marisha Pessl, you guys. HOLY SHIZZ, Marisha Pessl. The enormity of her writing talent renders me speechless, but I'll do my best to articulate why she's a g-d genius.
First of all, this book is so rich with description, it could buy a small country. But the wealth of words is never a burden–in fact, it's quite the opposite. Pessl spends her sentences thoughtfully while never weighing them down with overwrought prose, and the resulting lines are so vibrant, they burst into your mind like a solar flare. For example:
There were no street signs along Benton Hollow Road, no house numbers, no streetlights, not even any lines– just my car's faded headlights, which didn't so much push back the advancing dark as nervously rummage through it.

Comic books rose in piles all around us like red rock formations in Arizona.
And this colorful imagery isn't just limited to the scenery. Every single page crackles with a clever emotional energy, whether Scott is being funny…
Women of Manhattan, magnificent as they were, they forgot sometimes they weren't immortal. They could throw themselves like confetti into a fun-filled Friday night, with no thought as to what crack they fell into by Saturday.
.. or somber:
Life had been a suit I'd only put on for special occasions.
Pessl's power over words is dazzling, but her real magic trick is maintaining a nail-biting level of tension throughout the entire 624 pages. Night Film is an intricate dance through the darkness, a swift series of steps that keeps your heart racing even when the music slows. Expertly choreographed, the menagerie of strange and extraordinary characters spins around the stage against a lurid backdrop of intrigue, leaving you breathless long after the curtains have closed.
Bonus Factor: Mystery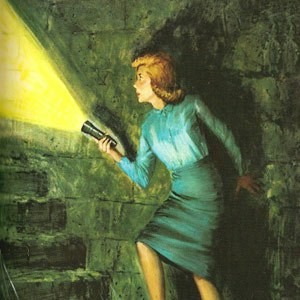 Referring to this book as a mystery is like calling The Lord of the Rings a novel about jewelry. "Mystery" doesn't even begin to describe the elaborate maze of deception that leads you deeper and deeper into a tantalizing uncertainty. Packed with sinister omens and juicy details, Scott's investigation takes a dizzying amount of twists and turns, most of which you'll never see coming.
Bonus Factor: Eccentric Recluse
It's easy to see why the world is fascinated by the legend of Cordova. His films are so terrifying, they're only shown at underground screenings in abandoned subway tunnels. (Because people are crazy?! I couldn't even watch a Cordova movie in my house with all of the lights on.) He lives in a sprawling, highly secure compound called The Peak, and he hasn't appeared in public or given an interview since 1977. There's not even a photograph of his face that is 100% verified. It didn't take long for me to develop a ravenous curiosity that kept pace with Scott's thirst for answers about this macabre and mesmerizing figure.
Bonus Factor: Clippings
Littered throughout the pages of this book are newspaper articles, police reports and other bits of evidence collected by Scott. These visuals make you feel like you're scouring for clues right alongside of him.
Bonus Factor: Mysterious Loner Dude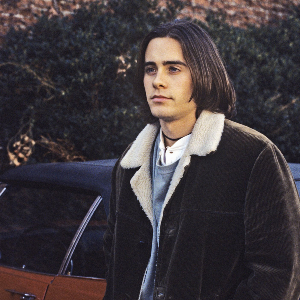 As I already mentioned, Hopper is a prime MLD specimen, and thankfully, his role in the story isn't just limited to eye candy.
Relationship Status: Obsession
Ever since I met this book, I haven't been able to stop thinking about it. Our time together was intense, electrifying and more than a little insane, and now I constantly crave its company. This is a novel unlike any other, a mind-blowing whirlwind of imagination that left me awe-struck and thrilled to my very toes. Thanks to its bewitching charisma and gripping plot, I am now and will forever be a Night Film swimfan.
FTC Full Disclosure: I bought this book with my own damn money, and I received neither cocktails nor money in exchange for this review.