About the Book
Title:
Ninth House (Alex Stern #1)
Cover Story: Snaaaaake, Snaaaake
BFF Charm: Natalie Imbruglia
Talky Talk: Awfully Adult
Bonus Factors: Secret Societies, Ghosts
Anti-Bonus Factor: Assault
Relationship Status: Friends?
Trigger Warning: Ninth House features scenes of rape and sexual assault, drug abuse, and other instances of violence that might be triggering for some readers.
Cover Story: Snaaaaake, Snaaaake
This snake is so hot right now. It has nothing to do with the story within. (But this cover is very adult. *peers over glasses and down my nose*)
The Deal:
After a rough young adulthood, Galaxy "Alex" Stern got a second chance at life thanks to Lethe House, a mysterious secret organization at Yale University, an organization that was created to keep the (other) secret societies of Yale in check and under some sort of authority, lest the magic they practice go too awry. Alex was chosen for her ability to see "Grays"—ghosts—and tasked with learning under Daniel "Darlington" Arlington, another Yale student and elder member of Lethe House.
But then Darlington went missing. And a girl was found dead just outside of campus. Alex isn't exactly chomping at the bit to deal with the situations and figure out how they're connected, but there's no one else who even knows where to begin.

BFF Charm: Natalie Imbruglia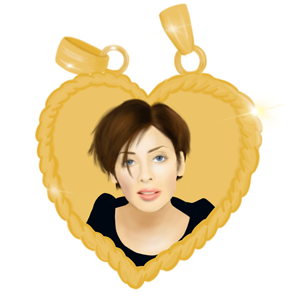 Like anyone with a secret identity, Alex isn't the greatest of friends. She bails on her roommates time and time again, lies to them about her whereabouts, and constantly makes up excuses to cover her Lethe House extracurriculars; the Alex her roommates know is a total cover story. But Alex struggles with this, and when her other life leads to a horrifying and life-altering situation for one of her roommates—and maybe her closest friend other than Darlington—Alex realizes that the balance she thought she was maintaining was a total joke. She doesn't exactly change, but she does exact revenge for her roommate, and recognizing her faults is a pretty grown up thing to do. Still, it would be really hard to be her friend, particularly if you weren't part of one of the secret societies Lethe House oversees (and not that many people are).
Swoonworthy Scale: 4
There's obviously something between Alex and Darlington, which we get to see a little of in "past" chapters from his POV, but his being missing puts a damper on that whole thing.
Talky Talk: Awfully Adult
Bardugo has gone on record more than once that Ninth House is not a YA book. And if that wasn't made obvious by the setting—Yale University—the graphic nature of the story would drive it home real quick. I am all for Bardugo branching into the Adult category, but much of the more violent aspects of the book don't seem entirely … necessary? The book is well-written, the pacing is excellent, and the characters are intriguing and larger than life—all of which I've come to expect from Bardugo's books. But some of the magic is missing, even while literal magic permeates the entire story.
Bonus Factor: Secret Societies
I had the privilege of hearing Bardugo speak about Ninth House in person, and she talked a lot about the research she did into the actual, real-life secret societies of Yale. They might not be messing with magic (although, I don't know if anyone can prove that …), but it's easy to take that leap slight step into the fantastic. Honestly, the idea that secret societies aren't actually involved in the occult is harder to believe than the idea that they are.
Bonus Factor: Ghosts
The Grays of the Alex Stern universe are fascinating and unique (and terrible). They're unlike any I've ever read about (although, I definitely wouldn't consider myself an expert on the topic).
Anti-Bonus Factor: Assault
I've mentioned this a couple of times so far in this review, but there are multiple instances of assault in Ninth House that are, to put it mildly, very uncomfortable-making. I'm not saying Bardugo was wrong to include them in this book—I would never presume to tell an author how to do their job, particularly HRH Bardugo—but they definitely detracted from my enjoyment.
Relationship Status: Friends?
We had an interesting time together, Book, and I want to stick around to get to know you better. But I'm not sure we're going to be traveling the same path for long. Let's just see where this goes and not force it, m'kay?
Literary Matchmaking
Shadow and Bone (The Shadow and Bone Trilogy #1)
Bardugo's Grishaverse books are very different than Ninth House, but if you're coming at her work from this book, rather than the other way around, I'd recommend continuing with the rest of her bibliography.
Fangirl
And for a completely different but no less magical college experience, check out Rainbow Rowell's Fangirl.
FTC Full Disclosure: I bought a copy of this book with my own money and received neither a private dance party with Tom Hiddleston nor money in exchange for this review. Ninth House is available now.