About the Book
Title:
Not Another Love Song
Cover Story: Somethin' Bout A Truck
BFF Charm: Meh
Talky Talk: I Could Use A Love Song
Bonus Factors: Country Music
Relationship Status: Heard You On The Radio
Cover Story: Somethin' Bout A Truck
This is one of those books that I think you can totally judge by its cover. Are you interested romance between two people who live in the South and make out on top of trucks? Then you'll probably enjoy this book. If any part of this seems too cheesy or annoying to you, then…you should pass.
The Deal:
Angie has dreams of being the next singer-songwriter mega country star just like her idol, Mona Stone. When Mona announces she's holding a contest for amateur songwriters to submit an original song to be recorded for her upcoming album, Angie is beyond excited. This could be her chance! But Angie's deceased father was in a band, so the whole music industry is kind of a sore subject for her mom, who doesn't approve of Angie's preferred career path.
Another roadblock to Angie's stardom is the mysterious new boy at her high school, Ten, who seems to have a dislike for country music, especially Mona Stone, as large as the crush he has for Angie. Angie won't deny her creative passion for a boy, so what can she do? Should she try to change his mind, or just stay away from him?
BFF Charm: Meh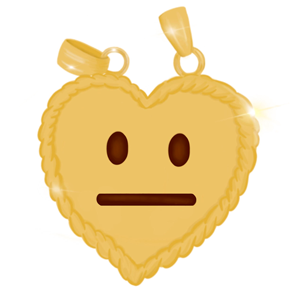 Angie is that girl from high school that you look back on and think, "Oh, she seemed nice and super passionate about her hobby, but we just never talked." She has one really good friend in a school of people she's known since elementary school, and she's okay with that because she has her eyes on a bigger prize. She's kind and talented and just trying to figure out how to transition into being an independent adult.
There was nothing wrong with her, I just don't know if we'd be BFFs.
Swoonworthy Scale: 5
Angie and Ten don't exactly have a slow-burn romance, but while they both can see there's attraction between them, they do recognize they have a fundamental difference of opinion on multiple topics. I liked that they were hesitant to start something that would cause them both grief in the long run without first doing some self-reflection. They actually spend time getting to know each other! I wasn't always sold on Ten as a love interest—there were times his slightly domineering attitude, especially towards his sister, got to be a bit much, but he did make attempts to improve.
Talky Talk: I Could Use A Love Song
Like a moth to the flame, I keep coming back to YA romances from Swoon Reads even though I've been burned in the past by interesting premises that end up going nowhere and a tendency towards juvenile writing styles. I was fully expecting to regret my choice, but this book surprised me. I won't say it blew me away, but the writing was professional enough that it felt like a decent first start towards a promising career.
If you're craving a romance fairly light on the melodrama, all things considered, then this is an easy read to get lost in for a few hours. I think my main problem with the book were my expectations for where the story was going to go. With the idea of the songwriting contest, the advertising saying this book was perfect for "fans of Nashville", and, I swear, somewhere out there I read something to the effect that this "was a love letter to the Nashville music scene", I was really expecting more…actual music references? I assumed Angie was going to meet Mona and get sucked into some gossipy drama and learn about the seedy underbelly of country music fame. But the songwriting contest doesn't get resolved until the very end, and most of the action is centered around Angie's regular school/home life. So…just be warned.
Bonus Factor: Country Music
I am not ashamed to admit I'm a country music fan! I definitely don't like all country music, especially the current stadium, "truck" country trend (I believe Bo Burnham said it best) that pushes female vocalists to the side, but I enjoy many songs in many genres where I can sing along. I loved/hate-watched Nashville to the bitter end. Mona is a fictional star and Angie's favorite artist, and unfortunately she rarely mentioned any real songs/artists, which I feel would've made it a little more immersive. I couldn't tell if Mona was based on any one singer in particular—not that I'm that up on my country gossip—but it was fun to try and guess.
Relationship Status: Heard You On The Radio
I heard your love song on the radio as I was driving home, Book, and it was catchy enough that I stopped spinning the dial to listen. Your lyrics were simple but sweet, and I found myself humming along by the end. Thanks for a nice way to spend a few minutes away from the real world!
FTC Full Disclosure: I received my free review copy from Swoon Reads. I received neither money nor peanut butter cups in exchange for this review. Not Another Love Song is available now.