About the Book
Title:
Not the Girls You're Looking For
Cover Story: Big Face: Henna Edition
BFF Charm: Yay
Talky Talk: Literary
Bonus Factors: Diversity, Feminism
Relationship Status: Call Me
Cover Story: Big Face: Henna Edition
I'm generally strongly opposed to Big Face covers, but this is an exception. This is a book about an Arab-American girl that does not shy away from diving deep into her Muslim upbringing, and the cover communicates that clearly while still being cool. It's like a bright red "Own Voices" flag waving at you from the bookstore aisle, and I'm all about it.
The Deal:
Lulu Saad is THISCLOSE to graduating from her Houston, Texas high school unscathed. She's got her three best friends by her side, even if she, Lo, Audrey, and Emma can't always get along. She has her Louisiana-born mother and Iraqi-born father and two older brothers, even if her brothers are away at college and her father's Muslim family members aren't super accepting of her mother. Lulu also has her autonomy, and if she feels like making out with boys at parties, she's going to do it, even if there are whispers and rumors about her at school.
But when the school's uber-douche, Dane Anderson, sets his sights on Lulu, everything starts to unravel. Lulu is like a ticking time bomb, or maybe a not-ticking time bomb, because she can't seem to stop losing her cool and getting into trouble everywhere she goes. Her Iraqi-American heritage makes her feel like an outsider at school and within her father's family, and Lulu must find a way to keep it together, even when everything feels like it's falling apart.
BFF Charm: Yay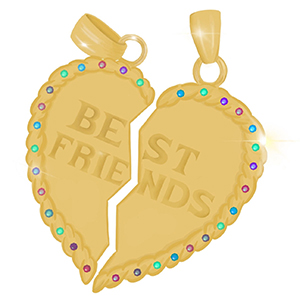 Here's the thing: Lulu was not a super likable character. Tbh, she was sort of a hot mess. She was incredibly stubborn, and she lashed out and would say some mean stuff to her friends and family members. More than once I found myself covering my face and thinking, "Oh baby, no, what is you doin'?" But what I appreciated about Lulu was that she knew this about herself and didn't apologize for who she was, even when she was actively working to be better to those around her and make amends for some of the things she said. She didn't take shit from anyone, and she didn't let people get away with treating her, her family, or her friends like shit either. Would she be an easy BFF? No. Would she be a worthwhile one? Yes.
Swoonworthy Scale: 7
When Lulu first meets James Denair at a party, she finds him so aggravating, she pushes him into a pool, then has to jump in and save him when she thinks she might have drowned him. On their first date, James does something sort of racist. Truly, it's amazing these two managed to make it past their first couple of interactions, because they got a SUPER rocky start. But that makes their romance all the more exciting. It's tentative, and sweet, and then kind of hot. And despite not being the main plotline of this book, James ended up being one of my favorite characters.
Talky Talk: Literary
This book and Aminah Mae Safi's writing felt so different from the YA contemporaries I'm used to reading. This is really a coming-of-age, slice-of-life story that is character driven, and less about any sort of hook or plot. I love character-driven stories, and I loved getting to know these incredibly flawed, realistic characters. That said, the lack of any sort of defined goal for Lulu halted the forward momentum—I wasn't totally sure what Lulu's story was building to, and I think for some people, that might make this book feel slow or hard to finish. The writing lends itself to sweeping prose and fell somewhere between beautiful and over-the-top. I found myself highlighting a lot of passages like this one:
"He was a boy made to be conquered, maybe even saved. But not by Lulu. She was neither a knight nor a Nightingale. She was a girl made to be selfish. She would have her own adventures."
But then, when Safi needed to pull that back for scenes with high school kids doing things, being, and talking like normal high school kids, the writing faltered and tripped over itself.
Bonus Factor: Diversity
In Lulu's never-ending quest to find her own identity, we see her struggle with her Muslim upbringing quite a bit. The book begins at the start of Ramadan, and Lulu chooses to fast, even when she still wants to drink and party with her friends. She wants to communicate with her aunts and grandparents, even when she doesn't speak much Arabic. Lulu's struggle to fit in both with her Iraqi family and her white-bread, all-American school added so much dimension to this story and made a sometimes unlikable character all the more sympathetic.
Bonus Factor: Feminism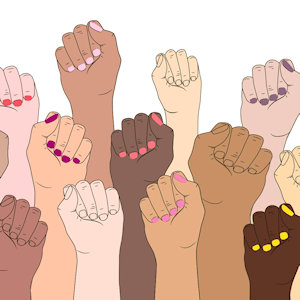 I loved that Lulu was unapologetic about liking boys, but still talked a lot about how wanting to hook up with someone does not mean you're inviting them to cross boundaries. Having control over her own sexuality doesn't make her a slut, and doing things that boys are applauded for quickly garners her a bad reputation. One of my favorite quotes from the book touched on this:
" 'Brian accused me of running by the boys [in track] on purpose, so they would check me out.'
Relationship Status: Call Me
Book, I was really digging your vibe, and I'd like to see more books like you. I think you have a few kinks that could be smoothed out, and a touch of maturing still to do, but overall, you're a total catch.
FTC Full Disclosure: This review was originally posted on Kirkus Reviews in exchange for monetary compensation, which did not affect or influence my opinions. Not The Girls You're Looking For is available now.