About the Book
Title:
Nothing Can Possibly Go Wrong
Cover Story: Anything You Can Do …
BFF Charms: Yay x2
Talky Talk: High School Hysterics
Arty Art: Faith-full
Bonus Factors: Male Friendship, Robotics
Anti-Bonus Factor: Dan Scott Award for Awful Parenting
Relationship Status: You've Got My Vote
Cover Story: Anything You Can Do …
Whenever I look at this cover, I get this song stuck in my head. If this book was made into a movie or TV show, I'd be very surprised if this wasn't on the soundtrack.
The Deal:
Nate Harding was content to just be president of the Robotics Club—until he found out that the club's funding will be left up to the new Student Council president, who will need to decide if Robotics gets the money or it goes toward new uniforms for the cheerleaders. Nate figures running for Student Council is a perfect way to assure that his crew gets the money, but the cheerleaders have another idea: put their backing behind Charlie Nolan, captain of the basketball team and quasi-friend of Nate.
BFF Charms: Yay x2
Nate's an intense, overcompensating nerd whose confidence comes as much from trying to hide his true self as it does him being a little insufferable. He's not good at making friends, but he's a lot nicer than he gives himself credit for. It would be hard to break the wall he's built up around himself—and, honestly, I'd likely get super annoyed with him frequently—but I think it would be worth it in the end.
Charlie, on the other hand, is a soft-spoken, shy kid who's friends with pretty much everyone through no real action of his own. He's a BMOC without trying and kind of a pushover until someone pushes a little too far. He's not afraid to stand up for himself, but he's much more likely to stand up for others. People write him off as a dumb jock, but he's definitely not. He reminds me a lot of a high school friend of mine who I'm still friends with, so I know giving Charlie a BFF charm would pay dividends.
Swoonworthy Scale: 3
In the first few panels, Charlie is dumped by his girlfriend, Holly, who's the head cheerleader and leader of Charlie's unwitting run for Student Council president. But, eventually, Charlie finds a new love interest in an unlikely place. Although there's very little actual swoon, and it isn't a focus of the book at all, I adored the few panels in which we got to see that new romance. (Hicks is SO good at showing emotions in her art!)
Nate's more interested in seeking power and getting that money than any sort of romance.
Talky Talk: High School Hysterics
There's nothing quite like an emergency in high school, is there? In Nothing Can Possibly Go Wrong, Shen deftly crafts one of those heightened situations and makes the reader feel all of the panic that comes along with. It's a short story and wraps up neatly (although not exactly how one might expect), but it doesn't ever feel rushed. It's a moment in time captured on the page, and it made me feel nostalgic for that sort of innocent anxiety. Which is definitely something I never thought I'd say!
Arty Art: Faith-full
Hicks always impresses me with her ability to draw characters and scenes that are both realistic and adorable without being overly cutesy. Her art feels friendly and approachable but is also utterly her own.
Bonus Factor: Male Friendship
Books about friendships are somewhat rare in YA; when something starts as a friendship, it often turns into a relationship. And even rarer are male friendships—at least, in the books I've read. I'm all for the friends-to-lovers trope, but sometimes I just want to read a book about two people who have a strong platonic relationship, and Nothing Can Possibly Goes Wrong checks that box nicely. (Even if Charlie and Nate might disagree with me that they're actually friends …)
Bonus Factor: Robotics
STEM classes and clubs are so much cooler these days than they were when I was an actual YA. I love that this book celebrates one of these modern extra-curriculars in a way that doesn't fall prey to any of the less flattering tropes.
Anti-Bonus Factor: Dan Scott Award for Awful Parenting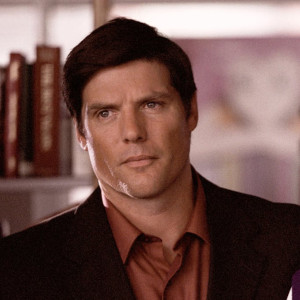 Charlie's parents, who split up a while ago, aren't terrible in an abusive sense, but neither his mother nor father listen to anything he says. He isn't entirely forthcoming with his thoughts and feelings, but that shouldn't be up to him. He's a teenager! I wanted to throttle both his parents for treating him with so much selfishness and absenteeism.
Relationship Status: You've Got My Vote
Were we in high school together, Book, I'd absolutely vote for you for Student Council president. We had a nice time, albeit a short one, and you're honestly a decent individual without any hidden issues, which is sometimes hard to find! You might be a little intense at times, but high school politics needs that, and it won't drive me away.
Literary Matchmaking
Pumpkinheads
Check out Hicks and Rainbow Rowell's collab for another great example of Hicks' art.
FTC Full Disclosure: I received a copy of this book from First Second, but got neither a private dance party with Tom Hiddleston nor money in exchange for this review. Nothing Can Possibly Go Wrong is available now.