About the Book
Title:
Nothing Left to Burn
Cover Story: Montell Jordan
BFF Charm: Let Me Love You
Talky Talk: California Noir
Bonus Factor: The Californians
Relationship Status: Hot and Heavy
Cover Story: Montell Jordan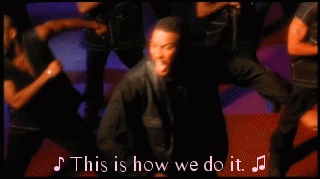 This. Is. How. We. Do. It. Creators of book covers everywhere: take note! I love the art deco graphic style of this cover, the clean modern lines, the gorgeous, hazy colors and the hint at flames in one corner. Does Audrey get in any swimming pools in this book? No, and usually that's a quick way to lose cover points for me, but in this case, I'm going to let it slide, because everything about this cover is ::fire emoji::.
The Deal:
One autumn morning, Audrey wakes up alone in her house to the sound of firemen banging on the door. The wildfires on the edge of town have been creeping their way toward her house. And now, she must evacuate while her family is out of town. Over the next 24 hours, Audrey must come to grips with the very real idea of losing the only home she's ever known as well as the threat of losing her boyfriend, Brooks, a volunteer firefighter. But as her situation unravels, the story of the last few months with Brooks leading up to the fire unfolds, and what's revealed is a dark, compelling story about flawed people who will do anything to feel loved.
BFF Charm: Let Me Love You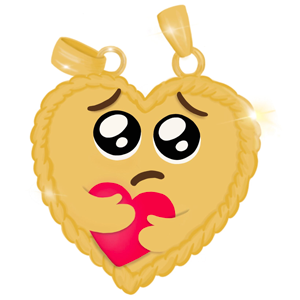 Audrey, my sweet tiny angel baby. You are going through some serious shizz. And I'm not even talking about the California wildfire that has come a'knocking at your backdoor. Audrey is a former ballerina who has some unresolved and probably even undiagnosed anxiety and body image issues. She's extremely uncomfortable in her own skin, has trouble opening up to people, and prefers not to be touched or even looked at most of the time. Her family seems great at times, but also a little too wrapped up in their own business or her little sister Maya's dance career to notice that Audrey could use a weekly visit to a therapist. All of this plus a new boyfriend who is a tad controlling and prefers to keep Audrey isolated, well…it's a recipe for disaster.
That said, Audrey was a fiercely loyal friend and sister. I loved how supportive she was of Maya's dance classes and auditions, even after ballet did not work out for Audrey. Audrey really came alive when she was with Maya and her best friend Grace. She's one of those protagonists you just want to hug all the time. Like, things are bad right now, girlfriend. But they will get better!
Swoonworthy Scale: 6
Oh man, this one is…hard. Because you sort of know from the beginning that Audrey and Brooks are a bad combo. Like, there are a lot of red flags waving around Brooks' general vicinity, and they only get redder and wavier as the story unfolds. Yet, the parts about the early days of their courtship are sweet and swoony. Plus, now that a few months have passed and things between them have gotten way complicated, there may or may not be someone new in Audrey's life…someone who deserves a few swoon points of their own.
Talky Talk: California Noir
I love that classic California noir writing style that manages to make California seem both amazing and a little scary. Ezell's writing is dark and thrilling—I read this book in less than 24 hours, unable to put it down. You can almost see the hazy heatwaves floating up above the roofs of LA's suburbs as far as the eye can see. Without a doubt, the setting played a major character in Nothing Left to Burn. And with a 16-hour timeline, it felt like you were racing against the fire as you turned the pages.
Audrey is an unreliable narrator, and this story does not unfold in a straightforward way. Each chapter combines parts of Audrey's day after she's evacuated with flashbacks over the last few months she's spent with Brooks. She leaves the reader hints—about Brooks, about herself—and slowly but surely, the pieces of the puzzle begin to fall together. Not knowing adds so much to the dark intensity of this book—it reminded me of Jellicoe Road, which is my favorite YA book and the highest compliment I can give, tbqh.
Bonus Factor: The Californians
I love a book that really leans in to its setting, and Ezell absolutely did this with her descriptions of roads and highways, Santa Ana winds and wildfires. I mean, if there was a way to make a Californians sketch sound sexy, Ezell managed to do it.
Relationship Status: Hot and Heavy
Book, you were dark, sexy and lush, and even though we had less than 24 hours together, I felt things between us heating up from the get-go.
FTC Full Disclosure: This review was originally posted on Kirkus Reviews in exchange for monetary compensation, which did not affect or influence my opinions. Nothing Left to Burn will be available March 13, 2018.