About the Book
Title:
Now I Rise (The Conqueror's Saga #2)
Cover Story: Pretty Deadly
BFF Charms: Nay, Let Me Love You
Talky Talk: He Said, She Said
Bonus Factor: Best Beard
Anti-Bonus Factor: Not the End?
Relationship Status: Just Acquaintances
Danger, Will Robinson! Now I Rise is the second book in The Conqueror's Saga. If you have not read the first book—And I Darken—turn away now. Do not pass go, do not collect $200. If you have read the first book, however, feel free to continue below. I will refrain from major spoilers in my review, but there might be hints at plot points and details about the story.
Cover Story: Pretty Deadly
Sticking with the theme of this series, and the feel of the novels, this cover is both lovely and threatening. The first cover is a little more balanced, but I dig what the designer's doing.
The Deal:
When Lada left her brother and the new sultan to take Wallachia, things didn't exactly go as planned. With no throne and few allies, Lada's forced to turn to guerilla tactics and make tenuous alliances with men who don't share her vision.
Back in Erdine, Mehmed pushes forward with his plans to take Constantinople. Radu has a part to play, but it's removed him from Mehmed's side, and that's the only place he really wants to be. And when Mehmed sends him to act as a spy, the distance begins to take its toll.
Faced with tough decisions, both political and emotional, the Dracul siblings must figure out how to handle things without the other supporting them.
BFF Charms: Nay, Let Me Love You
Lada is vicious, single-minded, and willing to do whatever it takes to reach the Wallachian throne. While I appreciate all of those characteristics, they combine into a young woman who's constantly looking out for herself, anyone who gets in her way or can't be used be damned. She's not a good friend, and I certainly wouldn't fit in with her band of soldiers.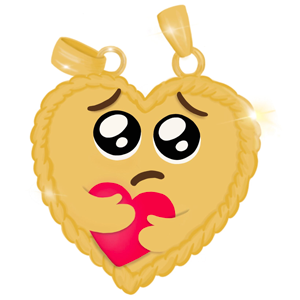 Radu. Oh, sweet, gorgeous Radu. You are too good for anyone in your life (save Nazira, natch) and you just don't see it. I know it's hard, but you really need to learn to get over Mehmed. He's doing nothing but stringing you along, using you. You're so much better than all of that shizz. (You're also better than Lada. Don't let her bring you down.)
Swoonworthy Scale: 3
The love triangle between Radu, Mehmed and Lada continues in Now I Rise, regardless of the fact that the three are rarely in the same place at the same time. The trio's ever-shifting feelings toward each other are rarely swoony, and even when a certain situation goes to the next level, it's decidedly unromantic.
Talky Talk: He Said, She Said
Now I Rise follows in And I Darken's footsteps with chapters from both Radu and Lada's points of views. While Radu has grown since And I Darken, however—he's become more thoughtful and cynical, which is actually a good change considering his situation—Lada's only become more single-minded and vicious. And where Radu's chapters are action-packed and help to move the plot along, Lada's rarely made much progress and often seemed to be moving backward. (Had Now I Rise only been from her point of view, the book would have been a spot-on example of a Bridge Book.)
Bonus Factor: Best Beard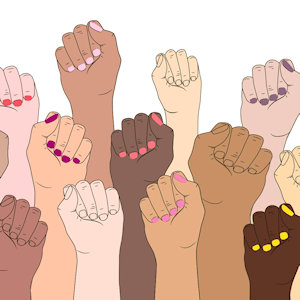 Nazira, Radu's wife and cover, is The Best. She puts aside her own happiness and life time and time again to support Radu and his "career." She gives him tough love when he needs it, and hugs when he needs a friend. She doesn't let him berate himself for his feelings, and strives to show him through her relationship with Fatima that love is love is love, and he should never be ashamed, regardless of what others might think. I wish he'd listen to he a little bit more, to be honest. She's the smartest person in the series.
Anti-Bonus Factor: Not the End?
The resolution of Now I Rise felt very much like the end of Lada and Radu's story. I actually didn't realize that the series was a trilogy, not a duology, until I was almost done with the book. I have a fear that the final book will involve a battle between Lada and Mehmed, with Radu once again stuck in the middle. We shall see.
Relationship Status: Just Acquaintances
Although I find half of your story intriguing, the other half continues to turn me off. I don't foresee much changing in the future, but I can sometimes be a glutton for punishment, and I do need to know that Radu lives as happily ever after as he can. We can have a third date, but know that I'm likely not going to want another.
FTC Full Disclosure: I received a copy of this book from Delacorte Press but got neither a private dance party with Tom Hiddleston nor money in exchange for this review. Now I Rise is available now.