Cover Story: Badass Blerd
BFF Charm: Heck Yes
Talky Talk: Real Talk
Arty Art: Own Images
Bonus Factor: Wonder Woman, LGBTQ+
Anti-Bonus Factor: Racism
Relationship Status: Ally
Content Warning: This book includes scenes of racism, racial violence, gun violence, and police brutality.
Cover Story: Badass Blerd
This young woman is serving up some strong nerd vibes, and I am here. for. It. Nerd gatekeepers are the worst kind of fans, and it's young women like this that are the future—not those terrible jerks. Her nails are killer, too. Think they're stickers? I need some!
The Deal:
Nubia wants to be a normal teenager who spends time with her friends, goes to high school parties, participates in the occasional protest against racial injustice, and has a summer job. But Nubia's not like other teens; she can lift cars over her head and knock dudes out with one punch. Her moms want her to keep her powers a secret and will go to great lengths to protect their daughter from the world and the dangers it holds for someone like her.
BFF Charms: Heck Yes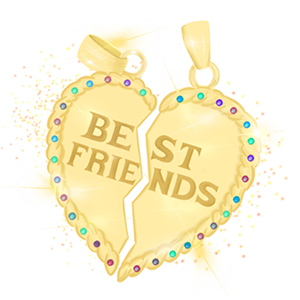 Although she doesn't realize it a first, Nubia is even more special than she realizes. Sure, she's got superpowers, but it's who she is on the inside that really makes her extraordinary. She's a great friend, a doting daughter, and someone who wants to make a difference in the world. She's an amazing friend, even when she has to keep her true self a secret from her closest buds, and I'd be honored were she to accept a BFF charm from me. (And no, I wouldn't be making friends with her just to meet her sister.)
Swoonworthy Scale: 4
There are some truly sweet moments between Nubia and her crush, Oscar, in Nubia: Real One, but we don't get to see much other than the earliest beginnings of their romance. That said, he is a genuinely good dude and exactly the kind of guy she deserves.
Talky Talk: Real Talk
Although Nubia: Real One is a story about a comic character who has superpowers, McKinney has set Nubia's story in the real world—the harsh, unforgiving, unfair, real world. Nubia has to deal with racial and social injustice more than once, including a scene in which a white cop handcuffs her because she "looks like" a person of interest. McKinney doesn't shy away from the truth of a Black teen girl's life, either the good or the bad. Comics have long been used as educational tools full of social commentary, and it's great to see that continue with books aimed at the younger set.
I also love that the dialogue of the story is true to life, filled with slang, contractions, and intentional misspellings. Yet another way McKinney keeps it real.
Arty Art: Own Images
I really love the diversity Smith brings to Nubia's story, from the delightful lack of white folk to the variety of Black and other people of color in Nubia's community. Their use of color is fantastic, too; some panels are full(ish) color, while others are done in a limited palette that really drives home the punch of the action or emotion in the scene, or, alternately, creates a depth of background that still has a lot of detail but doesn't compete with the eye for attention.
I also love the watercolor feel of the pages and the way Smith plays with light. My only complaint is that no one in the book has pupils, which looks sort of strange when the folks with lighter eyes go wide-eyed. But that is a very minor nit and merely a personal preference one at that.
Bonus Factor: Wonder Woman
It's not known at the start of the book, but if you're a comics fan or know anything about Nubia's story at all, you know how Wonder Woman plays into the plot. I won't spoil it here, as it's revealed in a really smart and fun way, and I don't want to ruin it for folks who aren't familiar. But Wonder Woman's pretty much always a Bonus Factor in my world.
Bonus Factor: LGBTQ+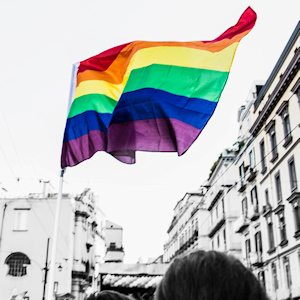 Nubia has two mothers and they are delightful, if a little overprotective. (They also have a backstory of their own, but, again, no spoilers.) It's not only nice to see queer characters more often in YA, but their inclusion is a nod to elements of the larger comic universe, which I love.
Anti-Bonus Factor: Racism
I've already mentioned this a few times above, but there are some truly uncomfortable scenes in Nubia: Real One. But the worst part about them is that they don't even come close to the reality some BIPOC folks face every day.
Relationship Status: Ally
I'm here to support you, Book, and not in a performative way. You're important and truthful—and a total badass. You're exactly the kind of story we need to be sharing with the youths!
Literary Matchmaking
Wonder Woman: Tempest Tossed
For another badass lady superhero story with a social commentary angle, check out Laurie Halse Anderson and Leila del Duca's Wonder Woman: Tempest Tossed.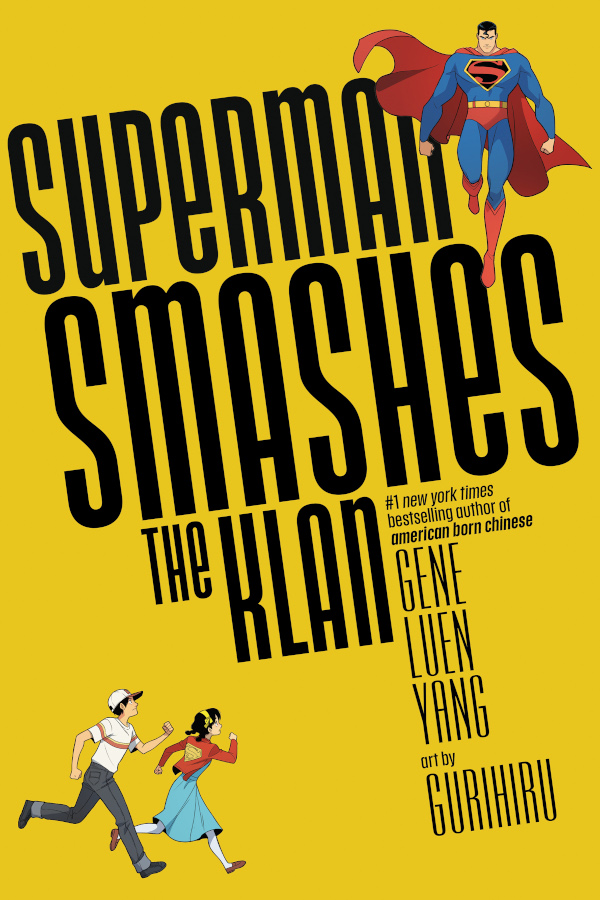 Superman Smashes the Klan
If you like to see DC superheroes combating racism, look no futher than Gene Luen Yang and Gurihiru's Superman Smashes the Klan.
Shadow of the Batgirl
And for another story about a young woman figuring out who she is and how she fits in the world, try Sarah Kuhn and Nicole Goux's Shadow of the Batgirl.
FTC Full Disclosure: I received a copy of this book from DC Comics / Warner Bros., but got neither a private dance party with Tom Hiddleston nor money in exchange for this review. Nubia: Real One is available now.