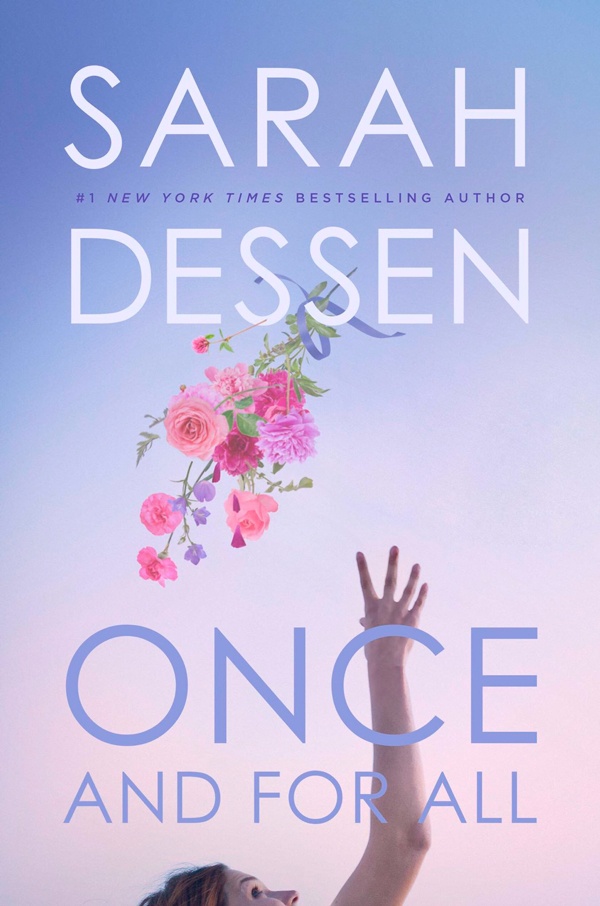 Cover Story: I Do Don't
BFF Charm: Yay!
Talky Talk: Dessentastic
Bonus Factors: Wedding Planners, Lakeview
Relationship Status: To Have And To Hold
Cover Story: I Do Don't
It's not that this cover isn't pertinent to the story, because a tossed bouquet obviously represents a wedding, and this book features a shizz ton of weddings. And it's not that the artwork is ugly or based on a stock photo, because it's perfectly pleasant and pretty.
The problem is that it's just… boring. And Sarah Dessen novels are anything but.
The Deal
When you're raised by a single mom who also happens to be a wedding planner, it can really take the shine off of true love. After watching countless marriages begin (and then end), Louna thought she was a cynic, until the magical summer night when she met Ethan and fell into a romance as epic as any fairy tale. But instead of a happily ever after, she was left with tragedy.
Now, almost a year later, Louna knows better than to expect another shot at a soulmate, and her skepticism intensifies when she meets Ambrose, a cocky hottie with a rotating array of arm candy. He's the opposite of Louna in every way, particularly when it comes to relationships, or the lack thereof. He wants the fun without the commitment, while she doesn't see the point of either. So when Ambrose challenges her to a bet in which they swap dating philosophies (he gets serious, she plays the field), Louna surprises herself by saying yes, but she soon discovers that proving him wrong might not make her right.
BFF Charm: Yay!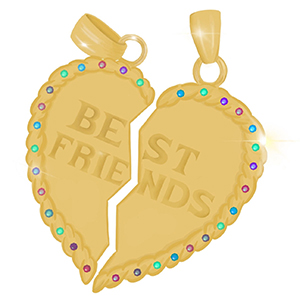 I never met a Sarah Dessen heroine I didn't like, but I do have a certain type that I love, and Louna fits the bill. She's smart, strong, and self-aware, but she's also kiiiiiind of a scaredy cat when it comes to taking risks. In other words, she reminds me a lot of my high school self, minus the penchant for The X-Files and youth group (so, yeah, way less dorky). The best part about this class of Dessen protagonist is the gradual boldness, the increased sense of daring, and I relished the chance to watch (and cheer) as Louna slowly opened herself up to possibility.
Swoonworthy Scale: 7
When it comes to swoon, Once and For All is a double whammy. Dessen departs from her usual structure with a compelling portrait of two kinds of romance: the dizzying, head over heels, smitten kitten variety (Louna and Ethan) and the organic, creeping slow burn (Louna and Ambrose). Since I always prefer the latter, I was impressed by how much the former squeezed my heart; Ethan never felt like a footnote in the story, and his impact on Louna infused the book with a piercing level of emotion that consequently enhanced her interactions with Ambrose.
But of course, in the end, it's all about the weirdly charming, constantly surprising, annoyingly hot guy, and Ambrose easily upholds the mantle of the Dessen Dream Boy. Louna might find him insufferable, but the minute we met, I was a goner. I mean, get a load of this dude:
"Don't feel bad about not understanding me, though," he said. "I'm kind of an enigma. Mysterious, hard to know."

"People that are hard to know don't often announce the fact they are hard to know," I pointed out.

"That's part of the enigma thing. Always staying unexpected."
He's funny, he's spontaneous, he steals rescues a neglected dog and names him Ira. Let's just say that Louna is damn lucky I'm not in the picture.
Talky Talk: Dessentastic
At this point, I'm pretty much a broken record when I try to describe Sarah Dessen's writing style. It's my perfect cup of literary tea, a blend of tingling romance, lively dialogue, thoughtful soul-searching and comfortingly eccentric characters. Reading her books feels like home, and Once And For All is no exception.
Bonus Factor: Wedding Planners
Perhaps it's misleading to use an image of Martin Short from Father of the Bride, since Louna's mother, Natalie, and her business partner, William, would roll their eyes at most of Frank's antics–they're a thousand times more practical and professional, though when it comes to being catty, I'd say it's a dead heat. Between placing bets on the longevity of each marriage and trading acronyms back and forth (SS for Spotlight Stealer, as in that drama queen maid of honor; CG for Controlling Groom and, my personal fave, DAB for those terrible ideas that are Decided At Bar), Natalie and William are a total hoot, which makes being behind the scenes at these weddings even more fun.
William in particular is just a gem. He's the type of guy whose eye you always want to catch in a potentially awkward situation (I get the impression he does a mean Jim Halpert Camera Face) and yet he's so well-mannered and approachable, people mistake him for an employee every time he's at the gourmet grocery store. In every Sarah Dessen book, there's a supporting character that stands above the rest, and for me, it's this gentleman:
There were a lot of things I envied about William (just about everything, actually) but top on the list was how he always looked serene and flawless, even under the most dire of circumstances. "Old New England suppression and denial," he called it, which made it sound less like something to covet. I still did, though.
Me too, Louna. Me too.
Bonus Factor: Lakeview
Louna lives in Lakeview, so we get Easter eggs like Bendo, Delia's catering, and, most importantly, Wes' angel! But bonus, there's also a wedding in Colby, which means cameos from Abe's Bikes, Auden and Eli and the Last Chance Cafe. 
Seriously, when is someone going to open a Sarah Dessen theme park so we can hang out in Lakeview and Colby and pretend like they're real towns? Do we need to get a Kickstarter going or what?
Relationship Status: To Have And To Hold
Book, you're my ideal partner for the good times and the bad. You've got the spirt and the sense of humor for wild dance parties and zany adventures, but you've also got the heart and the depth for late night conversation marathons and crying jags. I don't need a fancy wedding or a big ring, I just need you (and, okay, a glass of champers. I think William would approve). 
FTC Full Disclosure: I received a free copy of this book from the author. I received neither cocktails nor money in exchange for this review (dammit).