About the Book
Title:
Only a Monster (Monsters #1)
Cover Story: Lots to Look At
BFF Charm: Natalie Imbruglia
Talky Talk: There Be Monsters
Bonus Factor: Grey Characters
Factor: Series Starter
Relationship Status: Tentatively Tempted
Content Warning: Only a Monster features scenes of graphic violence and torture and murders/deaths of family members.
Cover Story: Lots to Look At
At first glance, this is a very pretty, art deco-inspired cover. Look more closely, however, and you'll find a lot more to it, from the upside-down manor house that is maybe on fire to the ornate pendant the woman is holding to the sea monster battling the ship. All of these things are thematic, but not entirely accurate to the book's plot. Was I the cover designer (ever the armchair critic), I might have culled some of these things and focused instead on one or two.
The Deal:
Everything changes the day Joan Chang-Hunt is supposed to go on a date with Nick, her fellow volunteer at the Holland House museum. She arrives at their meeting point early, but a chance encounter with a neighbor sends her—literally—into the future.
Upon returning home to her grandmother's house, Joan learns that she's a monster, with the power to steal life from humans and use it to travel to other times. Joan wants nothing to do with the "gift," but the next day things get even worse when she discovers that Nick isn't exactly who he seems, either: He's a human hero whose sole mission in life is to hunt—and kill—monsters like Joan and her family.
BFF Charm: Natalie Imbruglia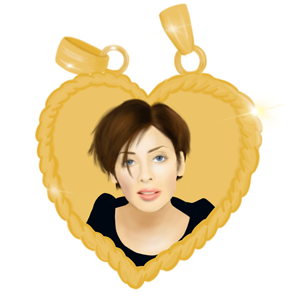 Joan's the kind of person that—in theory—I'd want to be BFFs with in a heartbeat. I mean, she can literally travel through time, which is a pretty badass power to have. But, the fact that she has to take life from humans to do it (plus the fact that I don't think she could take me with her) isn't the greatest. She's very conflicted about that aspect of her powers herself, which makes me like her more as a person (monsters are people, too!), but I'd be a little afraid that she'd "need" to take life from me at some point, me being an easily accessible human if we were friends, and I am pretty attached to the idea of living as long as I possibly can. There are definite tradeoffs in this relationship that I'm not sure make it all worth it, regardless of how perfect of BFF material Joan seems like on paper.
Swoonworthy Scale: 6
Until he turns on his hero qualities (which, TBH, are not very heroic, viewed through Joan's perspective) Nick seems like the perfect summer crush. He's handsome, caring, thoughtful, fit, loves history, and is truly kind. I can't blame Joan for falling for him, even if we don't really get to see much of their chemistry before all hell breaks loose.
On the other hand, there's also Aaron, the son of a rival monster family that Joan's stuck with after the aforementioned hell breaking. He's also handsome and fit—like unfairly so—but he's the opposite of Nick in pretty much every other way. He's rude and snarky, bigoted and impatient. But Joan soon begins to rely on him for more than just his monster knowledge, and the way he looks at her is … let's just say there's something there that wasn't there before.
Talky Talk: There Be Monsters
The world Len created for Only a Monster is an interesting one. It's very familiar, save for the part that monsters who steal life and can travel through time exist among us in a very "yer a wizard, Harry" kind of way, except for the fact that the monsters do know what a cell phone is. (There's even a hidden/secret market that's very reminiscent of Diagon Alley.)
The idea of a wholly separate and unusual society living just outside of our own is a fascinating one. I would have liked a bit more fleshing out of where this society came from—Was it ever part of our own? What happened to split it off? Etc.—but I have an inkling that Len will dive more into that in future books. Since Joan was just learning who and what she was in this book, it made sense for us readers to go in equally blind and discover as she did along the way.
Bonus Factor: Grey Characters
I love a morally grey character, especially when they're shown to be more than their questionable actions. (Or in spite of them?) Villains and anti-heroes alike, give me a (literary) person who isn't a Disney Prince or Princess and has a lot of nuances to their personality and I'll find them unapologetically appealing. No one in Only a Monster is totally black or white, which makes them all the more compelling!
Factor: Series Starter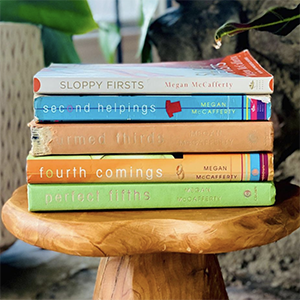 I went into this book thinking this was a standalone, or possibly a duology. According to Goodreads, it's the start of a trilogy. Which, I know, but it's a good thing in this case; the book ends satisfactorily, with no cliffhanger, but does leave a lot of open-ended questions and threads that need to be more fleshed out to create a more cohesive story. I was left both wanting more and being OK if that's where it ended.
Relationship Status: Tentatively Tempted
Our first date wasn't as action-packed as I might have expected, Book, but you surprised me with being more than I thought you were at first glance. I'm hesitantly looking forward to our second date. I want to know more—but I have my life to think about, too!
Literary Matchmaking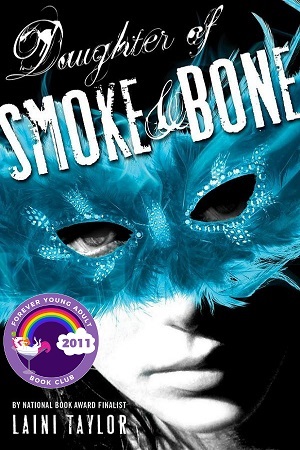 FTC Full Disclosure: I received a copy of this book from HarperTeen, but got neither a private dance party with Tom Hiddleston nor money in exchange for this review. Only a Monster will be available Feb. 22.