Cover Story: Roses, Roses, Roses
BFF Charm: Yay
Talky Talk: Bilingual & Beautiful
Bonus Factors: LGBTQ+, Diversity
Relationship Status: Besties
Cover Story: Roses, Roses, Roses
Ophelia cultivates roses in her garden and even assigns different types to her friends. I love that the cover has an illustration of Ophelia surrounded by different-colored roses, with a rose in her hair, and holding a rose by its stem.
The Deal:
Life was so much easier for Ophelia Rojas when she thought she was straight. Now that she's noticed Talia Sanchez in her government class, she's worried what her family and friends will think if she comes out as bisexual. In the days leading up to prom and the end of senior year, Ophelia deals with her feelings, though not in the most productive way – battling with those around her, lashing out, and betraying confidences. Will Ophelia ever accept herself as she is?
BFF Charm: Yay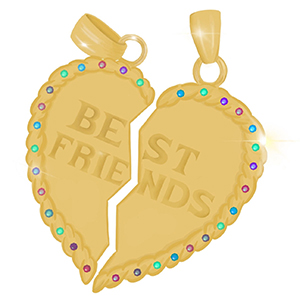 Ophelia is a typical teenage girl with a gardening habit and just a few weeks left of senior year. She's a sweetheart, and has even offered to make custom boutonnières for her friends for prom with the cuttings from her garden. It's just – she's confused. And it's not that Ophelia's little tantrums aren't annoying – they are – but we can empathize with her feelings. It's difficult thinking that you're one way and then realizing that you're not exactly who you thought you were. Acceptance of oneself takes time. And worrying about parents' reactions and friends' thoughts doesn't help matters. I just want to give Ophelia a big hug and tell her it'll be okay.
Swoonworthy Scale: 4
There is a little bit of crushing in this book, as Ophelia notices Talia and her crush grows as the pages fly by. Talia is definitely swoonworthy: red nails, red lipstick, amazing hair, and a bubbling personality. There are no makeout sessions in this book (darn it), but I still had fun crushing on Talia along with Ophelia.
Talky Talk: Bilingual and Beautiful
Racquel Marie writes beautiful prose, and there are moments when her father or Talia speak in Spanish. Sometimes it's translated, sometimes it's not, but we get the jist of what was said. I loved these moments because it really helped me feel like I was in Ophelia's world – lush, organic, not too purple.
Bonus Factor: LGBTQ+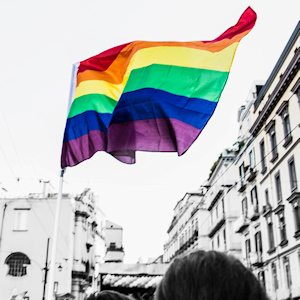 There's a scene in the book (that I won't spoil) where Ophelia sees the breadth of what LGTBQ+ representation looks like in one little room, and it's amazing. There are ace/aro friends! There are bisexual feelings! There's a little bit of everything and hopefully every reader out there will feel a little bit seen.
Bonus Factor: Diversity
Ophelia and her friends are not all white – we have Black friends, we have Arab friends, we have red-haired friends. Ophelia nurtures roses of different varieties in her garden, and she assigns a rose type to each of her friends, which comes in handy when she volunteers to make boutonnières and corsages for everyone for prom. I want my own rose type, Ophelia! I wonder what I'd be…
Relationship status: Besties
Book, you were the breath of fresh air that I needed. You felt like a hug to read. Even when I didn't agree with Ophelia's actions, I still cared for her and wanted her to do better. So, Book, want to be my prom date?
Literary Matchmaking
Wild Beauty
Yearning for more beautiful prose about flowers and love? Dive into Wild Beauty by Anna-Marie McLemore.