Cover Story: Arthur's Fist
BFF Charm: Yay
Talky Talk: Angsty Sleuthing
Arty Art: Diverse and Spooky
Bonus Factor: Disabilities
Anti-Bonus Factor: Awful Grownups
Relationship Status: Friends
Cover Story: Arthur's Fist
The way the person on the cover's fist is clenched immediately reminded me of the Arthur's Fist meme, and now that's all I can see. On a more serious note, however, YES for having a character in a wheelchair be front and center! And the computer coding elements are a nice nod to the title.
The Deal:
Thanks to being in the wrong place at the wrong time, Barbara Gordon's life has changed forever. Now in a wheelchair, she must learn how to re-navigate the world, both literally and figuratively—and figure out how to be herself with the new normal, if that's even possible. Her dad enrolls her at the Arkham Center for Independence, a rehabilitation center for Gotham teens, with the hopes that it will help Babs heal. But there's something fishy going on at the Center … is Babs still up for the challenge of figuring out what's what?
BFF Charm: Yay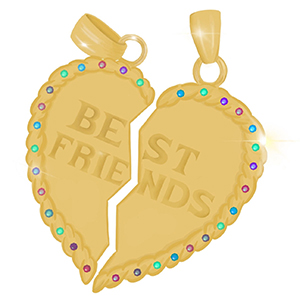 After her accident, Babs closes herself off from the world. Her best friend, Ben, doesn't respond when she texts, and the girls who try to make friends at the Center are greeted with mistrust and coldness. But as Babs pokes around the Center, she realizes that she doesn't have to do everything on her own. And I'd love to be one of the people she opens up to, even if it took a while for her to find that trust.
Swoonworthy Scale: 0
The Oracle Code is about Babs's struggle with her own situation and figuring out the mystery of the Center; there's no real room for any sort of romantic entanglements, even if there was anyone in the picture. And that's A-OK by me (in this situation; y'all know how much I love me some swoon).
Talky Talk: Angsty Sleuthing
I was familiar with the idea of Barbara Gordon and Oracle, but I love how Nijkamp resets the incident timeline to Babs's youth, before she ever donned a batsuit as Batgirl. (Full disclosure: I'm familiar with Oracle because of the early aughts Birds of Prey tv series, not so much the comics.) Nijkamp does a great job of transitioning Babs's initial harsh feelings about her situation into something useful—mystery-solving—and gives the character a lot of growth in a short amount of time.
Arty Art: Diverse and Spooky
This is the first I've seen of Preitano's art, but he does a really great job of focusing on the varied disabilities of the people at the Center without making them a focus, if that makes sense? In addition to Babs in her wheelchair, there are a lot of other kids—some secondary characters, some just background elements—at the Center with a variety of disabilities/issues and therefore a variety of aids/devices to help them get around. Preitano also documents the struggles Babs has with her changed body with a grace that makes it obvious that he did proper research before diving in.
More specific to the book's plot, Preitano does a great job of making The Oracle Code—specifically the Center—super spooky and shadowy, which works so well with the underlying current of "something's not right here" that the book eventually unravels.
Bonus Factor: Disabilities
People who have no sort of (visual) disability are the minority in The Oracle Code, and I am Here. For. It. And even though the story is about Babs healing from her accident, the book is never overtly ableist (at least, from my limited perspective) unless it's part of the plot, and then it's used in a way with very clear intent.
Anti-Bonus Factor: Awful Grownups
Speaking of being ableist …
Relationship Status: Friends
We had a good time together, Book, and I'd totally hang out with you again. But maybe not at the Center? That place is creepy.
Literary Matchmaking
How We Roll
Natasha Friend's How We Roll features a variety of characters who have disabilities and learn that the disabilities don't dictate who they really are.
Tower of Dawn (Throne of Glass #6)
Sarah J. Maas's Tower of Dawn also deals with the after effects of a life-changing accident that leads the main character to have to use a wheelchair.
Shadow of the Batgirl
And don't sleep on the previous DC YA graphic novel: Sarah Kuhn and Nicole Goux's Shadow of the Batgirl is a total standout.
FTC Full Disclosure: I received a copy of this book from DC Comics, but got neither a private dance party with Tom Hiddleston nor money in exchange for this review. The Oracle Code will be available tomorrow, March 10.