Cover Story: Big Braid
BFF Charm: Platinum Edition
Talky Talk: Sign of the Times
Bonus Factors: Historical Fiction, 1930s
Relationship Status: I've Got A Feeling I'm Falling
Cover Story: Big Braid
I think this cover is pretty enough, although maybe it wouldn't make me pick the book up off the shelf – Naomi's braid (and her deceased mother's similar braid) plays a part in the story, and it makes sense once you read the book. The sepia tone might give you the idea that it's a historical book, but other than that, it looks like a pretty girl with very nice hair, and doesn't really tell the potential reader anything else about the story.
The Deal:
Naomi "Smith" is a Mexican girl living in 1937 New London, Texas, with her white stepfather and half-white-siblings, Beto (now Robbie) and Cari (Carrie). Her mother died shortly after giving birth to the twins, and her real father died years ago in an accident. When her stepfather takes them to New London, where he works in the oil fields, he exposes Naomi and her siblings (who can pass for white, but she cannot) to education, steady heat, and income, but also an expectedly awful amount of racism.
Naomi is easily the prettiest girl in the high school, which enrages many of the white girls and intrigues a variety of the boys (most of whom attempt to, or lie about getting into her drawers). But when she meets Wash, a black boy from Egypt Town, she senses a kindred spirit. The twins see Wash as the big brother/doting father they never had, and slowly Naomi and Wash fall for each other.
Set against the New London school explosion, still billed as the worst school disaster in U.S. history, it's a breathtaking Romeo & Juliet-style story where racism stands in for the houses of Montague and Capulet. Pérez writes gorgeously rendered, realistic characters while painting a portrait of bigotry, poverty, and pain.
Here's the soundtrack to this review (and hopefully for when you read the book. Because if you can't tell yet, this is a rave review).
BFF Charm: Platinum Edition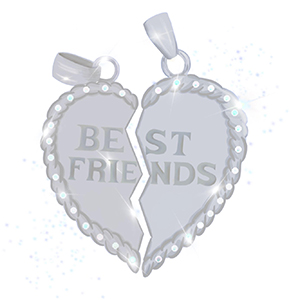 Naomi is the glue that holds her family together, although she barely gets any appreciation for it (well, until later in the book, and that's another story entirely). She's stubborn and sometimes sullen, sure, and sometimes she holds the memory of her mother too close to her chest for her baby siblings' taste. On the other hand, she's adaptable, sharp, protective, and savvy; you couldn't do better for a friend than a young woman who is basically raising her siblings while still in high school. Despite being the primary domestic caregiver in her stepfather's home, she is still outrageously kind to others, from housewives to school friends.
Swoonworthy Scale: 8
HOO BOY, no holds are barred here, and it is the stuff of sexy, sexy times. Wash and Naomi's relationship never goes to an explicitly described place, but there is absolutely no mistaking what's happening, and that's a-OK with me. Wash is a sexy, smart, cheerful dreamboat who brings out Naomi's softer side (somewhat hidden, because PEOPLE TREAT HER LIKE CRAP), and wins her heart by being kind to her siblings. You're going to be waving the Wash flag and cheering the GET IT GIRL cheer long before Naomi does, and when she gives into her entirely correct instincts, feel free to stand up and shout.
Talky Talk: Sign of the Times
Although it's utterly jarring, I really appreciated that Pérez didn't hold back on using the language of 1937: that is, it's peppered with racist shitbaggery. It needs to be jarring, and it needs to be awful. In my opinion, it adds to the authenticity of the story and serves a very important purpose, but do be advised that if you've got younger readers, you might get some questions. It's on the more mature end of YA, but the themes and prose are fairly universal.
Trigger Warning: There is sexual assault in this book.
Bonus Factor: Historical Fiction
Should a genre be a bonus factor? Maybe not, but there is so little YA historical fiction at the moment, that when I read something stunning like this book, I want to stand up and cheer. I really appreciated Pérez's notes at the end, which describe her research, the disaster, and where she took historical liberties. This, like Stacey Lee's Under A Painted Sky, completely transports the reader to another time and place (although Out of Darkness is much, er, darker).
Bonus Factor: 1930s
The American 1930s are an underserved decade in YA, too – the Great Depression is just not a sexy time to write about. As much as I love the brighter, shinier decades in American history (let alone world history), this felt fresh – at least in the sense that a pervasive feeling of poverty can.
Relationship Status: I've Got A Feeling I'm Falling
Oh book, you hooked me with your historical premise, and then we went out on our date. I knew there was no way it could end well, but I was all set to wear my pincurls, best strappy shoes, and structured dresses while we chatted…and then, as I thought you might, you got heavy on me. I'm still totally shellshocked, but I'm singing your praises to anyone who will listen. Book, despite it all, I think this could be love: my only complaint is that you made me cry. And considering your subject matter, I think that's entirely okay.
FTC Full Disclosure: I received a free review copy from Carolrhoda LAB. I received neither money nor a pet unicorn for writing this review, despite how hard I wished for one. Out of Darkness will be available September 1.