Cover Story: Montell Jordan
BFF Charm: Platinum Edition
Talky Talk: I Feel The Sky Come Tumbling
Bonus Factors: San Francisco, Diversity, Boarding School
Relationship Status: I Feel My Heart Start Trembling Whenever You're Around
Cover Story: Montell Jordan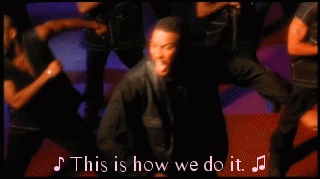 Boy, has Stacey Lee ever lucked out with covers! I love the shattered glass lantern amongst the paper Chinese lanterns, and the dark foggy sky. It's such a simple concept, but manages to evoke both the earthquake and the Asian heritage of the lead character. Publishers, take note: this and Under a Painted Sky are indeed how you (should) do it (if I ruled the world and your business).
The Deal:
Mercy Wong was born with "bossy cheeks"—high cheekbones that, according to her mother and Chinese lore, indicate her tendency to take charge without taking any crap. All Mercy wants, however, is to avoid a life of menial labor so that she can better take care of her family.
Mercy knows the key to a better life is a good education, so she cons her way into being admitted to an upper-class boarding school full of white girls. To fit in, she claims she's a Chinese heiress—but the other girls have their doubts. Before anyone has time to truly out her, though, the devastating 1906 earthquake hits, leveling the city. In a time of such massive chaos and destruction, what can one girl do to heal the wounds of a shattered city?
BFF Charm: Platinum Edition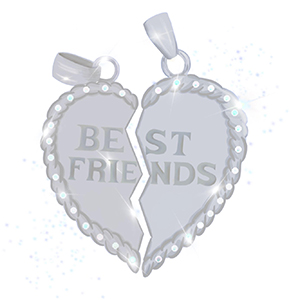 Mercy, I LOVE YOU. Bold and brassy heroines (who aren't above using other people's ignorance to suit their own needs) are totally my jam, and Mercy fits the bill. I would have adored Mercy even if there were no earthquake, since she pretends to be a rather regal Chinese heiress—but what elevates Mercy to platinum status is her compassion, even for those who treated her poorly. When the stakes are high, you want this girl by your side.
Swoonworthy Scale: 5
Romance isn't the focus in this book—it's a book about friendship, family, and the family you create. Still, though, there is an adorable, sweet love interest named Tom…and if you don't fall in love with him, too, I question your taste.
Talky Talk: I Feel The Sky Come Tumbling
Fortune-telling, Chinese medicine, the turn-of-the-century Chinatown neighborhood government, and a stab at acting like a traditional Chinese heiress in a traditionally white environment—Mercy is a bit caught between two worlds (without being In A World Where There Is One Girl…Caught Between Two Worlds…In A City That's About To Crumble, if you know what I mean), and her balancing act shows her character's complexity.
Lee's language is natural and easy, with beautiful turns of phrase that perfectly capture the emotions, the characters, and the moment.
Also, I hope you're wearing waterproof mascara.
Bonus Factor: San Francisco
Obviously, I'm biased, because I live (and belong to a historical society) here—so having a book set in historical San Francisco is a major bonus factor for me. I loved this glimpse of the city before it was reduced to rubble and ash, including the old cemeteries, which no longer exist for a different reason. Lee is an expert at building an accurate historical world without straying into unnecessary detail, and capturing the phoenix-like spirit of a relatively new city perched upon a powerful fault line.
Bonus Factor: Diversity
The characters here are not only ethnically diverse, but socioeconomically, too. Lee depicts the true "melting pot" of 1900s San Francisco, especially when divisions between class, race, and neighborhood come down with the quake.
Bonus Factor: Boarding School
It has been awhile since I've read a good Victorian-era boarding school book (well, technically Edwardian in 1906, but you know what I mean). Put a bunch of sheltered and wealthy upper-class girls in close quarters, why don't you? What could possibly go wrong?
Relationship Status: I Feel My Heart Start Trembling Whenever You're Around
Book, I wondered if our date could possibly be as good as when I went out with Under A Painted Sky—and halfway through, when you started making me sniffle hopelessly, I knew I was going to be torn between two worlds, too—the wide open expanse of the American West and the ill-fated hills of San Francisco. You captured everything I love about our city, with a plucky, compassionate heroine who encompasses everything I love about the people here. Even though you stuck with me with an earworm, I'm pledging my love right here, right now.
FTC Full Disclosure: I received my free review copy from G.P. Putnam's Sons Books for Young Readers. I received neither money nor cocktails for writing this review (dammit!). Outrun the Moon is available now.