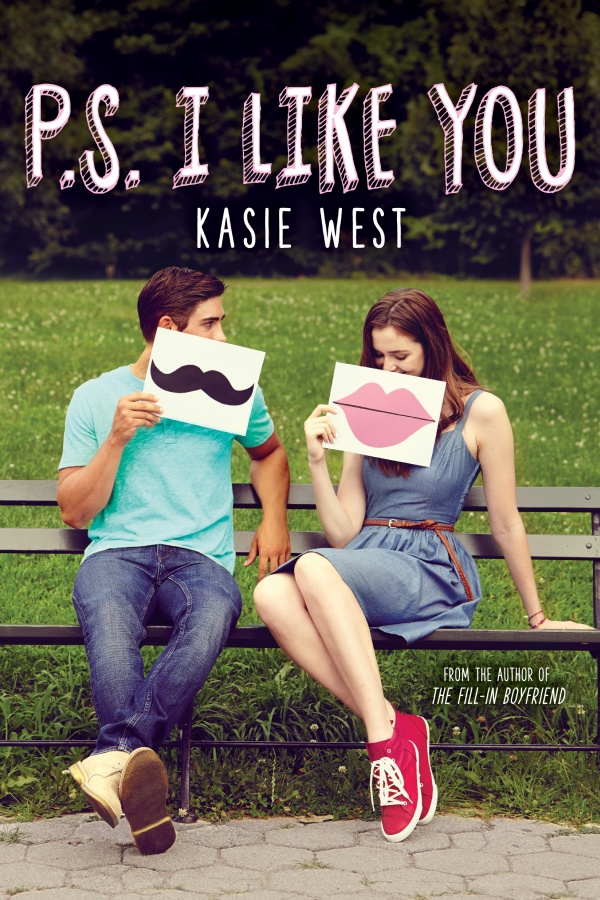 Cover Story: Stock Photo Pretty People
BFF Charm: Yay
Talky Talk: Easy Breezy
Bonus Factors: You've Got Mail, Enemistry
Relationship Status: Do You Like Me? Check Yes or No.
Cover Story: Stock Photo Pretty People
Pros: They aren't headless! And their faces are a normal size and not as big as the entire cover of the book! And…Lily wears red sneakers, I guess?
Cons: Everything else. I know it seems like I'm hatin' kinda hard on this one – and I'll admit, it is cute. But Stock Photo Pretty People just don't really do it for me, especially when a name like P.S. I Like You opens up a whole world of possible cover designs. I won't call this a failure on the art director's part – more like a great big ole missed opportunity.
The Deal:
After Lily's Chemistry teacher tells her she can no longer have a notebook in class (because she wrote lyrics in it instead of taking notes), she's forced to scribble song lyrics directly onto her desk. Imagine her surprise when she returns to Chemistry the next day to find that someone has finished the lyric she started. Suddenly, Lily finds herself swapping notes with a secret pen pal and dishing about everything from family problems to her secret dream of becoming a songwriter – it's easy to share your deepest secrets when you don't know who you're sharing them with. Lily quickly finds herself falling hard for her mystery man, and trying to figure out who it could be – the nice guy her best friend is trying to set her up with? The school's biggest jerk? The cute hoodie-and-Converse clad loner who always has earbuds in?
As Lily tries to piece together clues to figure out who her pen pal could be, her life gets more and more muddled by complicated friendships, a nutty family, and her inner struggle for confidence.
BFF Charm: Yay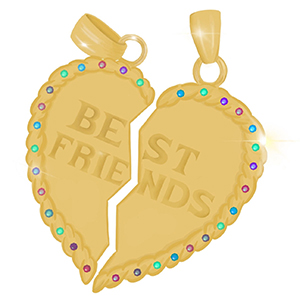 Lily repeatedly reminds us that she's weird. She's awkward with guys, bad at social interactions, into "different" stuff, and wears "weird" clothings (read: vintage). But as much as this was supposed to be a defining characteristic of our protagonist, I felt like I was being told that Lily was weird and awkward much more than I was being shown it. She actually just seemed like a pretty cool chick to me. As previously mentioned, she was into cool music and she liked to play the guitar. She was a great big sister to her little brothers, and unbelievably patient when they did little brotherly things (more patient than I would've been, that's for sure). And when her jokes didn't land, it was mostly because the people she was joking with didn't get them. *I* got them. Maybe I'm weird? I don't know.
Swoonworthy Scale: 6
West does a pretty good job at setting up Lily's three possible suitors/potential pen pals without immediately giving away who you're actually supposed to be rooting for. There's David, the low-key nice guy that her best friend Isabel wants to set her up with. Then Isabel's ex-boyfriend, Cade, a classic Charismatic Popular Guy™ that Lily's been butting heads with for years. And finally Lucas, the cute hipster guy that Lily has crushed on from afar. I liked not knowing from the get-go who our romantic lead would be, and the budding tension between Lily and her suitors was fun to watch, especially since – cute though it was – her pen pal relationship lacked those little moments of hands brushing and cheeks blushing that can really up a swoon score.
Talky Talk: Easy Breezy
If you've read Kasie West's previous books, you know that her writing style is pretty straight forward. The dialogue feels real and the writing is light and funny. Her books are quick, easy reads that are always fun and enjoyable, even if she isn't changing your life with heartbreakingly beautiful prose. And P.S. I Like You is no different.
Bonus Factor: You've Got Mail
Uh yeah, this book is basically the young adult version of You've Got Mail. NEED I SAY MORE?
Bonus Factor: Enemistry
While I thought all of the boys in this book had merit, I especially appreciated Lily and Cade's relationship, because ENEMISTRY. I love tension that happens when two characters hate each other and it somehow ends up being totally hot.
Relationship Status: Do You Like Me? Check Yes Or No.
Book, you may not be my one true love, but you are pretty darn cute. Definitely cute enough for me to entertain a mild fliration via notes left in Chemistry class. Now pass me a pen and some paper. ::wink::
FTC Full Disclosure: I received a review copy from Scholastic, but I did not receive money or Girl Scout cookies of any kind (not even the gross cranberry ones) for writing this review. P.S. I Like You is available now.