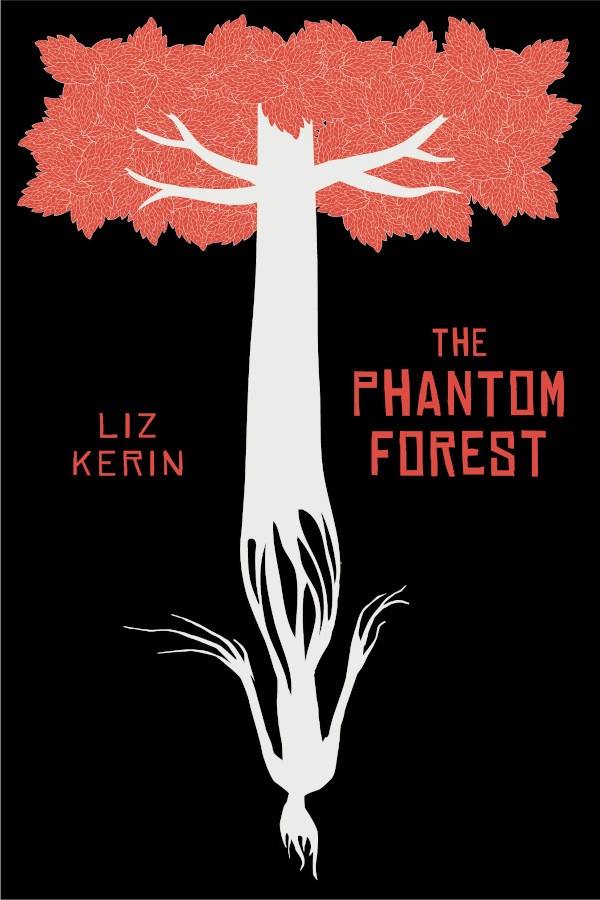 About the Book
Title:
The Phantom Forest
Cover Story: High School Art
BFF Charms: Eventually, Yay
Talky Talk: Historical Future
Bonus Factors: The Underworld, Brothers and Sisters
Factor: Standalone?
Relationship Status: There Might Be Something There
Trigger Warning: There's a scene of attempted rape in The Phantom Forest that might be triggering for some readers.
Cover Story: High School Art
This cover is…fine. It's a little juvenile, and doesn't look polished. It's intriguing, but at the same time, it seems like an unfinished project. It could be a lot better.
The Deal:
Seycia and her brother Miko have eked out a meager existence in the years since her parents were brutally murdered at the hands of General Simeon, the ruler of Khronasa, the city near which they live. They don't have much, but they have each other…until, that is, Seycia and the weapon she got from her father—a fang from a paranormal creature—are spotted at the Sacrifice, a horrific event the people of Khronasa take part in to appease The Savage, a brutal creature from the underworld.
Seycia's captured and ends up the next unwilling participant of the Sacrifice. But unlike all the unlucky others, Seycia doesn't die. Instead, she forms an uneasy alliance with a demon, Haben, and works to protect Miko from beyond the veil.
BFF Charms: Eventually, Yay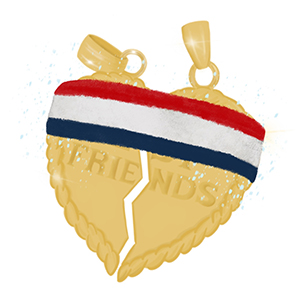 Haben's, well, a demon. He's been damned for a reason, and it's unclear until the end of the book what, exactly, that reason is. There's good in him, sure, but the whole demon thing made me question his motives for much of the book.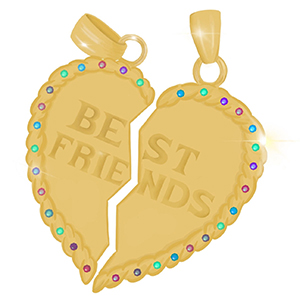 Seycia's a strong-willed, caring young woman with a good head on her shoulders. She's a little eager to jump to action, rather than thinking things through, but she'd be a great partner to have on the sort of adventure they experience in this book.
Swoonworthy Scale: 4
Seycia and Haben have a weird sort of connection that maybe turns into something more along the way. It's not without swoon, but it's also a little convenient (considering Seycia's the first non-demon Haben's met in, like, centuries).
Talky Talk: Historical Future
The Phantom Forest is set on Earth, but in a future where many of the people have reverted to a simpler time. Technology is scarce, and those who have it have all the power. There's talk of a long-ago war that was fought, in part, because someone broke through to the literal Underworld, and religious factions the world over decided they didn't like reality compared with what they believed. The world building of this book is excellent, and the Underworld is a truly fascinating place.
On the flip side, the language Kerin uses is at times clunky. There were a few phrases in the start of the book that completely took me out of the reading experience, and had me wondering if the story couldn't use another pass by an editor. The relationship, too, was a little insta-love-y, and the near-rape scene at the start of the book was super jarring, and didn't tie in with the feel of the rest of the story, which was far less brutal (even though there were other instances of violence).
Bonus Factor: The Underworld
I'm repeating myself a bit, but Kerin's depiction of the Underworld was really gorgeous, even while being vicious. Anyone who can make Hell sound enticing has a definite way with words.
Bonus Factor: Brothers and Sisters
Seycia and Miko have a really sweet relationship. Even when they're separated by seemingly insurmountable distance, they're always thinking of each other and doing what they can to make sure each other are safe.
Factor: Standalone?
According to Goodreads, The Phantom Forest isn't part of a series. I wouldn't be surprised, however, if Kerin released another book in the series at some point in the future. The book didn't end on a complete cliffhanger, but there were a lot of plot points left somewhat unresolved.
Relationship Status: There Might Be Something There
Our date started our a little rocky, Book, but after I got past your weird turns of phrase and sucked into your story, things went pretty well. I wouldn't say no to spending more time with you. I'm not sure we're going to make it all the way to love, but I certainly wouldn't write you off completely.
FTC Full Disclosure: I received a copy of this book from Inkshares, but got neither a private dance party with Tom Hiddleston nor money in exchange for this review. The Phantom Forest is available now.